*Sold*
Such a sweet little piano-stool look! This could be used as a bench (great for dropping your stuff when you come in the door, or to sit down on to put your shoes on). It could also make a nice little coffee table.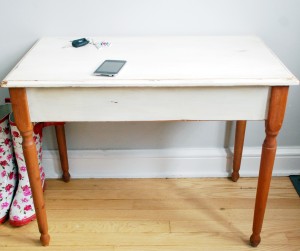 The tops and sides have been given a white-wash, and then distressed for a look of authentic age and character.The top has been waxed for protection.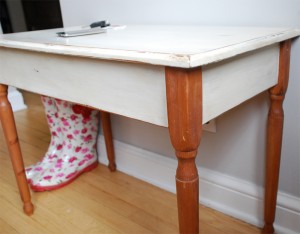 I've kept the legs in their original, rosy colour. It's really such a stunning wood. I believe it's either a red maple or some kind of rosewood. I've given it a good dose of hemp oil to protect the wood.
$50