*Sold*
Such a gorgeous colour. Still neutral enough to fit in with anything and not overpower a space, but yet it's a lovely splash of colour.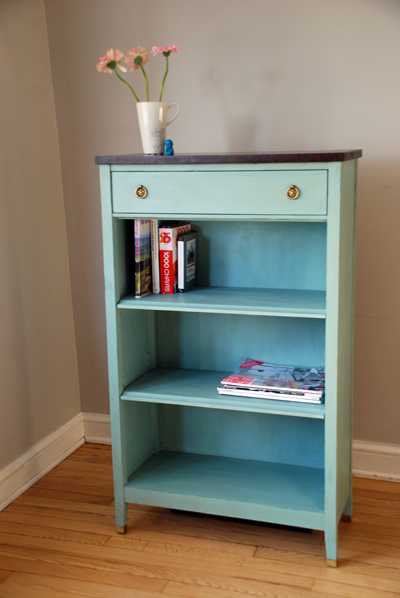 (Look at those sweet little gold feet!)
She seems to be a mix of woods. There's oak in the body. And the top has caused me much fascination.  From what I can figure, I think it's a hardwood called Sapele, which is an exotic wood very similar to Mahogany.
I am a stripe-girl, and so loved the look of this wood! It was buried beneath really dark, thick stain when I got her, so you couldn't really see it. So I was excited when I sanded her down and saw what was there.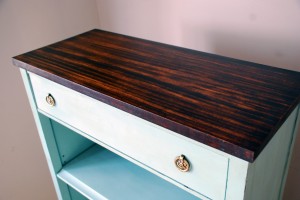 I worked hard to enhance the stripes — staining and hand sanding to bring out the contrast .
She has these precious little flower pulls.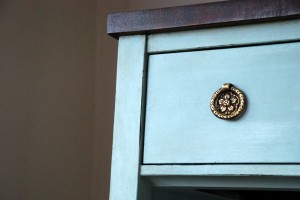 You can click that above picture to zoom in and see the gentle distressing I did on the edges. She's been waxed with a special technique of clear and dark wax. And I put some pretty paper in the drawer.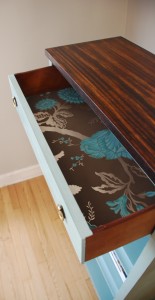 I hope someone will love her as much as I do!
$200