*Sold*
There's nothing shabby about this chic shelf.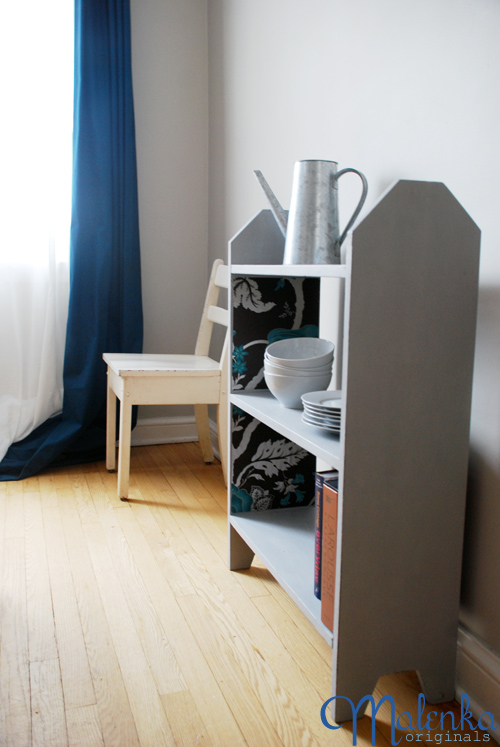 A solid pine shelf, she's been painted in Paris Grey — such a lovely shade  — and I've added pretty wallpaper inside to give her a whole lot of personality.
I loved her from the second I saw her…even though she looked like this: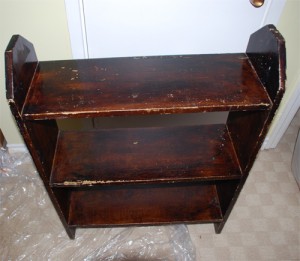 Pretty sad, eh? But I just knew she had loads of potential.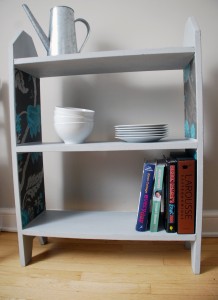 It took me a few tries to get it right. I first tried a blue, which was nice, but didn't do her any favours. Then I tried the grey, which was much better, but something was still missing. And then I added the wallpaper…and voila.
And because underneath all that chic is a lovely shelf with lots of history, I distressed the edges to show some of the age. The blue I previously did shows through, and it's a beautiful contrast.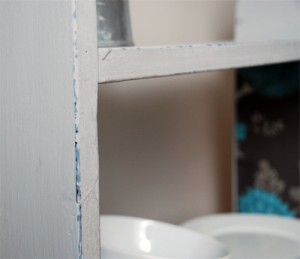 There are so many possibilities for this shelf! In the kitchen, bathroom, bedroom, office, living room…
(I'm certainly loving the look of her in my own kitchen!)
$75