*Sold*
I didn't actually write a poem, but I painted this piece inside and out in appreciation of this gorgeous colour. And I'm really pleased with how she turned out.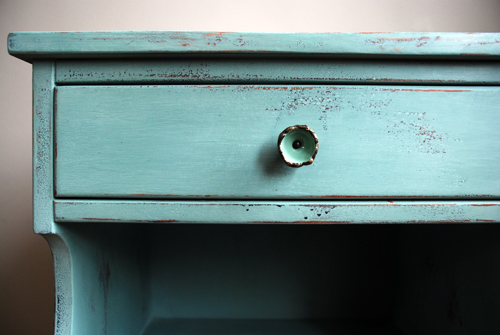 One of the things I enjoy the most about working with older furniture is that every piece responds differently to its new finish. It's like each one has it's own distinct personality, and wants to look unique from the others. This shelf, for instance, distressed in a fantastic pattern.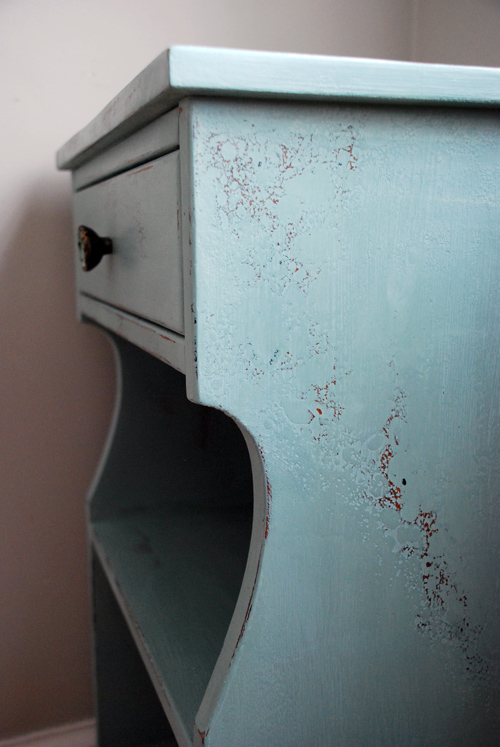 The inside distressed-up well, too.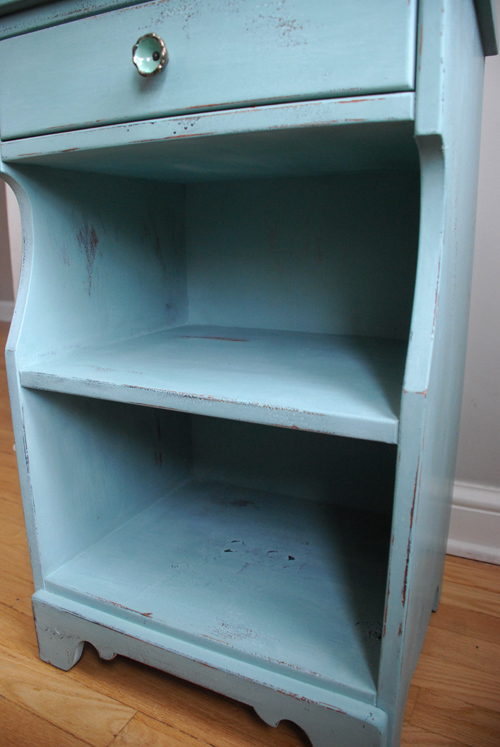 The two cubbies are quite deep for books and other storage.
In my collection of hardware I found this perfect pull that I picked up at Anthropologie over Christmas. The inside is ceramic, in the same colour as the paint, and the outside has a burnished gold-plated look, which compliments the distressing beautifully.
And this is a vintage piece of Canadiana! As the retro sticker in the drawer tells…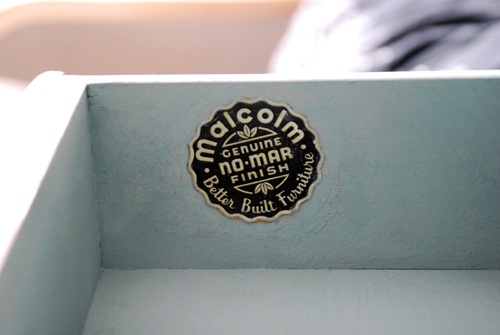 The Malcolm Furniture Company opened in the late 1800s, in Kincardine, Ontario, and were well known for their high quality furniture. This piece probably dates to the mid-1960s. The company went out of business in 1973.
I painted the inside of the drawer in Duck Egg Blue, as well as the back, where there's this old school serial number still visible.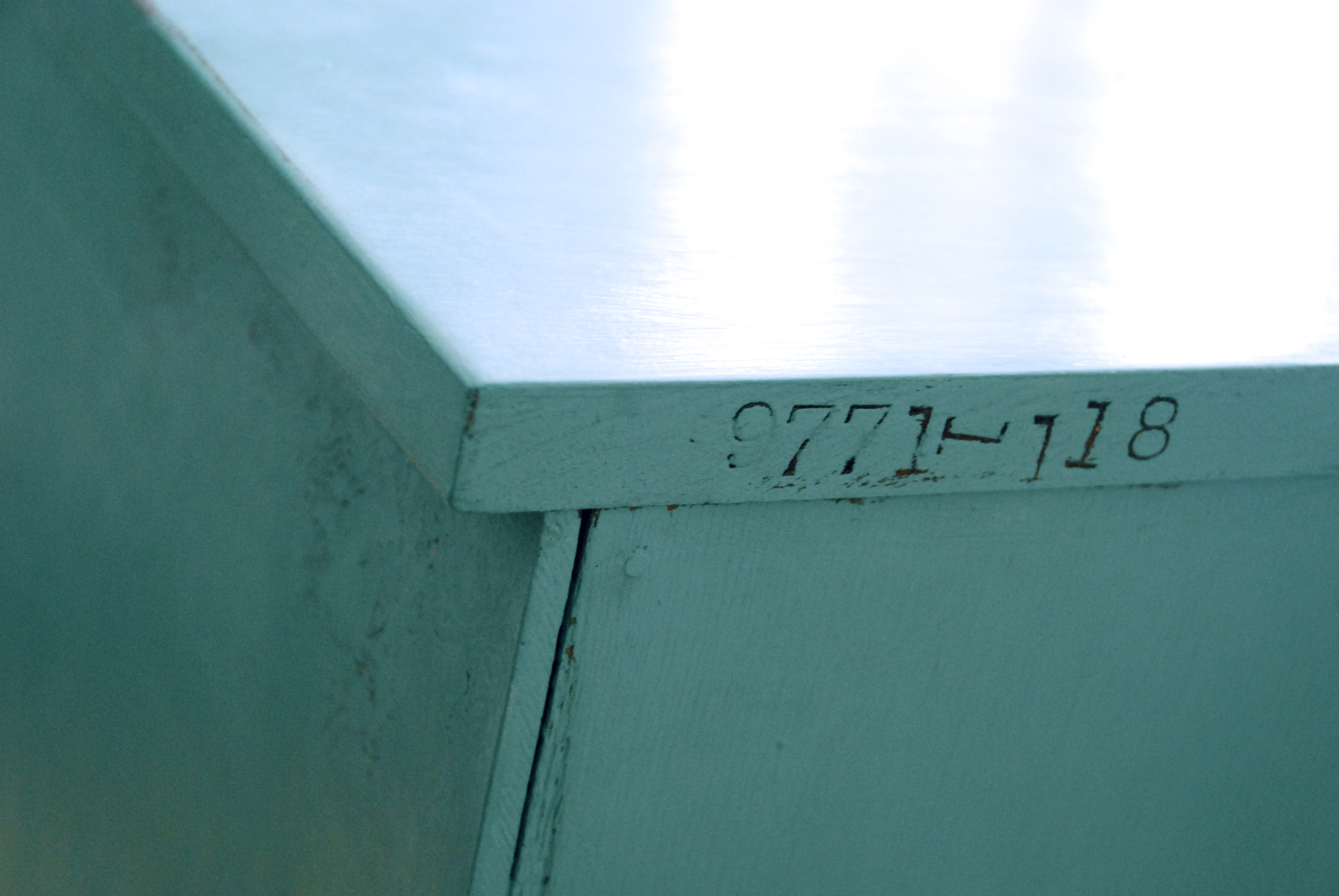 This is the last of the Duck Egg Blue for a while. I used up my last bit on this piece, and my new order has a bunch of different colours. I love this shade so much though, that I'm sure I'll revisit it again soon.
$95
Dimensions:
46cm wide
73cm tall
34cm deep