*Sold*
Ever since I started painting furniture, I've wanted to do a rocking chair. I found this one a while back, but didn't feel particularly inspired about what colour to do it in. And then, the spirit of St. Valentine got me…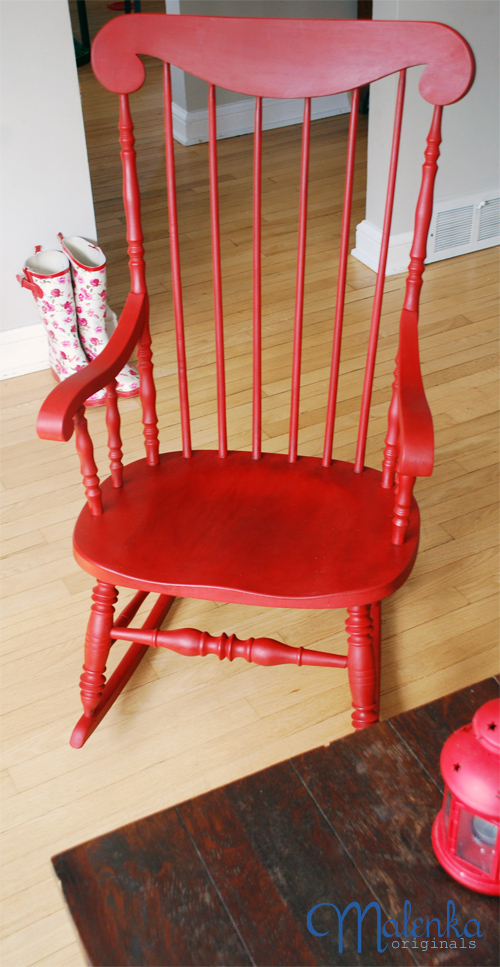 (Just a note about the colour — it's really more of a barn red, rather than a fire engine red.)
This is such a classic rocking chair, and I love adding a bright, bold colour onto an old-timer shape. This was my first time using Emperor's Silk, a fantastic shade of red, which I then toned down with a good dose of dark wax. It gave the colour some nice depth, and texture to the finish.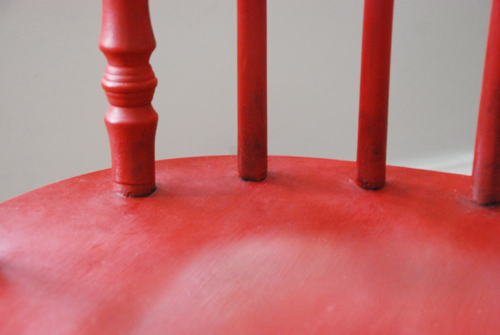 The great thing about this colour is that it can fit into different decors. The delicate antiquing makes it good for a country style, but it's still bold enough to fit with something more modern.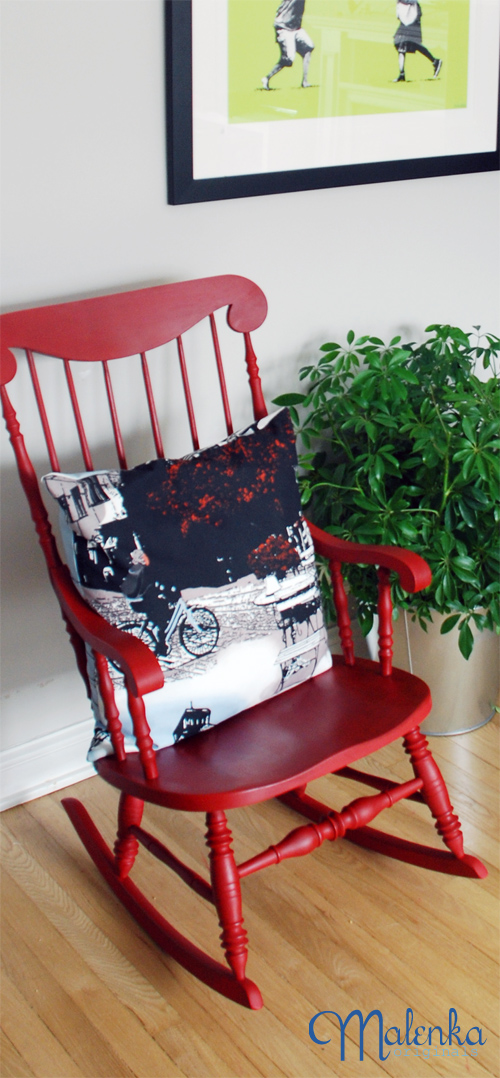 Nice turned legs.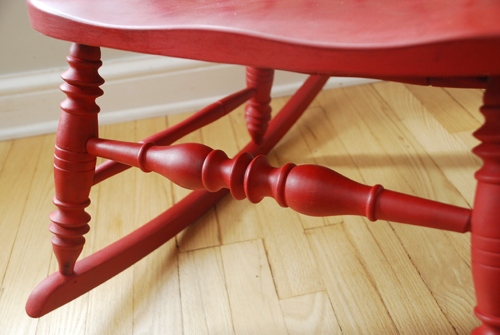 This chair is in perfect condition. She's not terribly old — made sometime in the last 15 years — but the condition was so good when I bought her, it didn't even seem like she'd been used much. The wood is definitely a high quality hardwood, and I think it might be walnut.
This is certainly a statement chair, sure to bring a nice pop of colour to any room.
Happy Valentine's Day.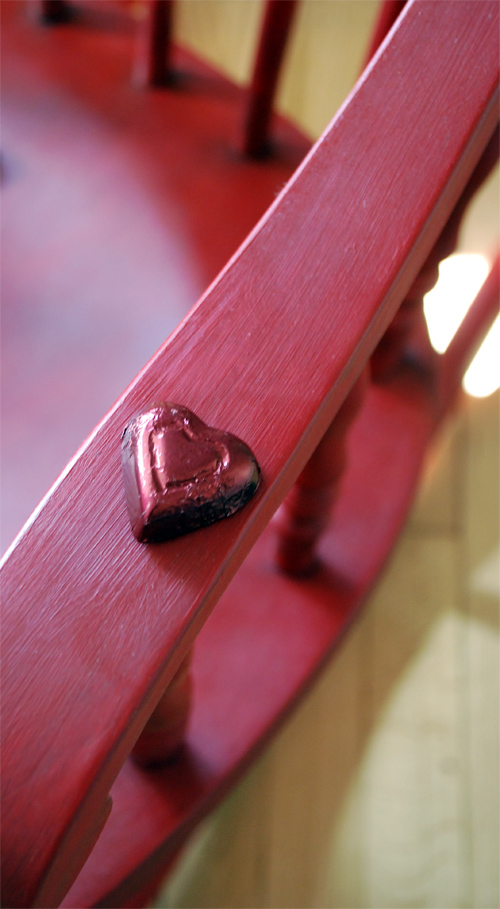 $130