*Sold*
I feel like this has been taking me forever to finish…but miss pretty was sure worth the work.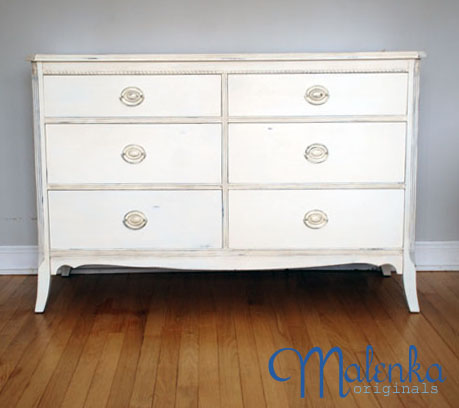 Let me give you a closer look, because this one is all about the details.
There are these two gorgeous little flowers on each side, which I distressed and waxed to make them pop out.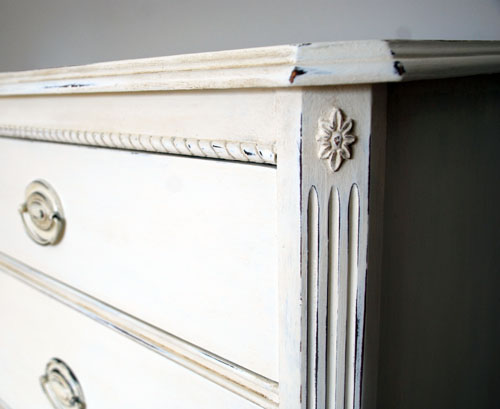 (My little itty bitty lady is quite enamored with these flowers, and since flower is one of her new favourite words, she likes to stand in front of it repeating "fow-er" and rubbing it like it was Buddha's belly.)
There's the fluted pilaster corners.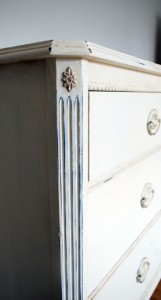 And that lovely braiding along the top.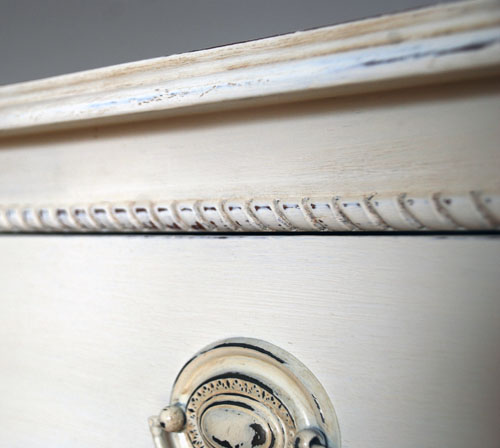 The six drawers have recessed edging around them which creates a nice border.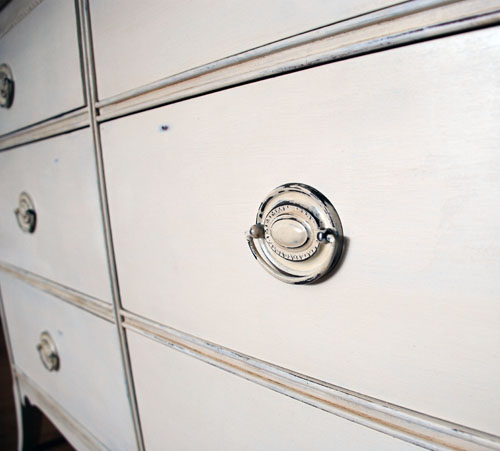 Then there's my favourite part…the six original pulls, which have been painted ivory then aged to perfection.
And finally, a surprise burst of colour.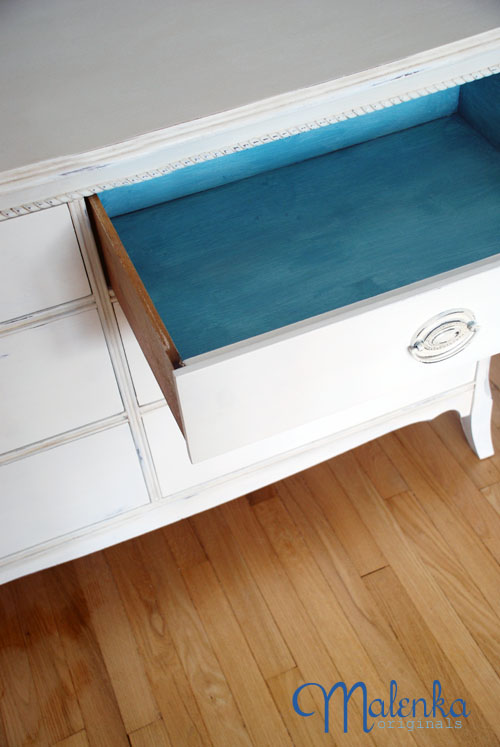 (I keep wandering over just to peek in the drawers!)
What I really love about this piece is that it's not going to take over a room, as she's understated from a distance. But get up close, and you'll see the real elegance in her details.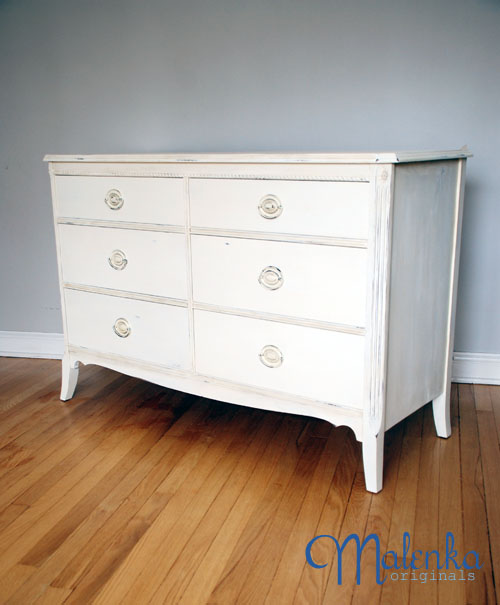 Oh, yes, and some other important details. This is a solid mahogany dresser, in perfect condition. It was made by the reputable Middelsex Furniture Company, here in Ontario. The drawers have great sliding-action and are built with tongue-and-groove.
The colour is white, with antiquing around the details and edges.
Dimensions are:
132cm long
87cm high
51 cm deep