*Sold*
The cube. Such a great thing to happen to modern furniture. Simple, stylish, practical. Here's my little offering to boxy furniture.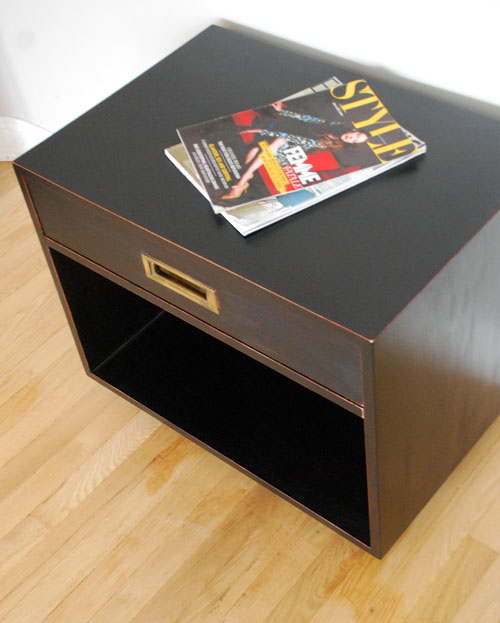 I painted it all underneath in red first, then did a top coat with black. I did a rubbing technique to give the finish a worn effect, and distressed down the edges to show the red.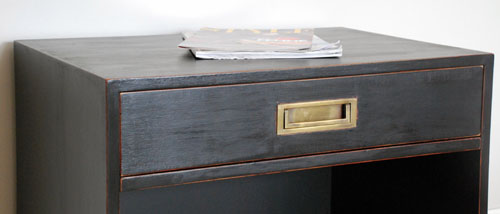 Here's a close up of the burnished handle.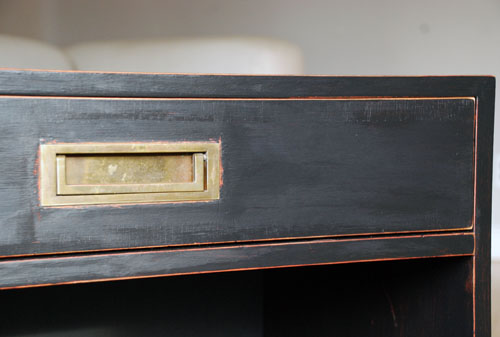 I painted the drawer in red.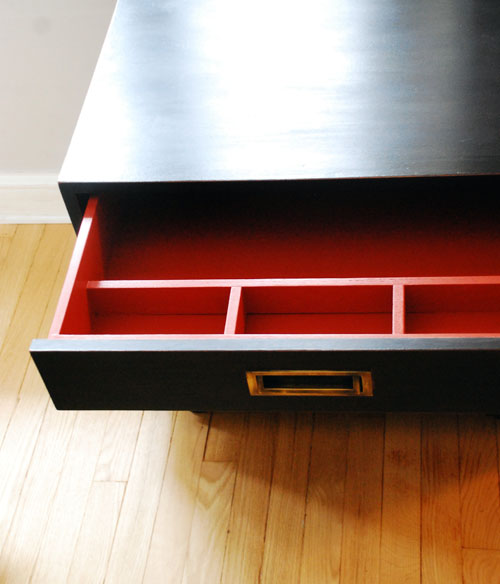 Mad lighting, eh? I didn't alter the picture — just good old fashioned sunlight.
I also painted the back, so it doesn't have to go up against a wall. And it's all built in oak. Great, solid  construction, too.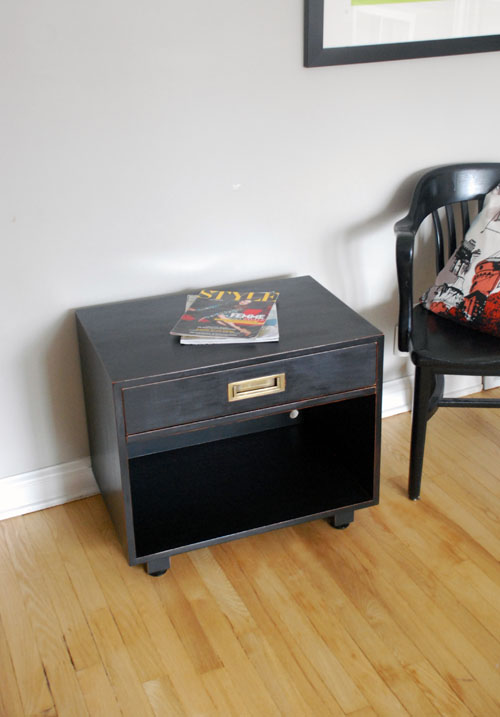 Oh, I almost forgot — there a little hole (look inside, bottom right) for electronic wires, which makes this a perfect TV stand. Or a bedside table — put your alarm clock in there so you don't have to sleep in a neon glow all night. Harder to push the snooze button, mind you…