*Sold*
This is such a cool little retro coffee table.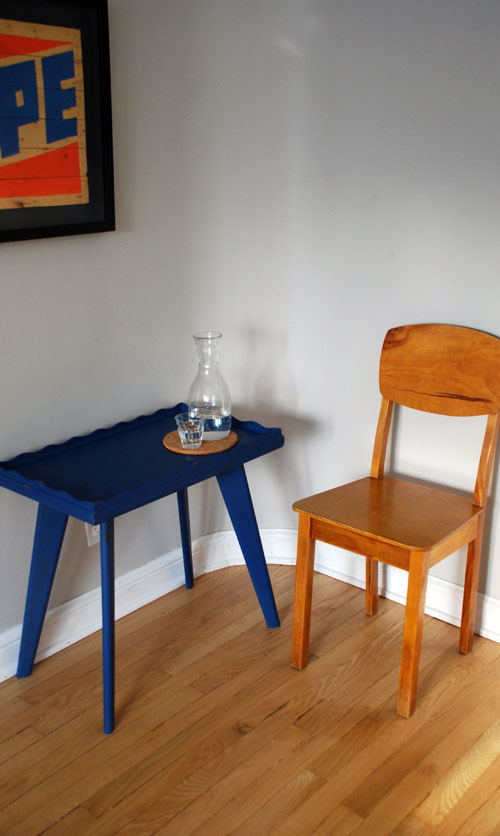 Such an interesting shape. I love those splayed legs. Here's an angle from below (I painted the underneath in grey).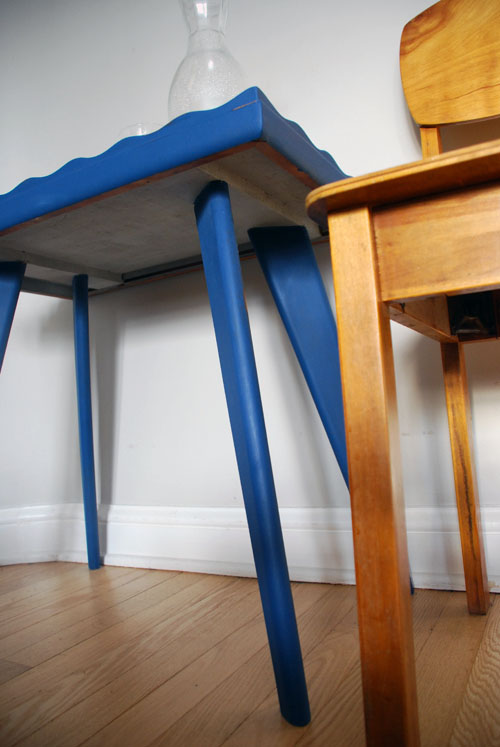 The wavy top rim adds a lot of character.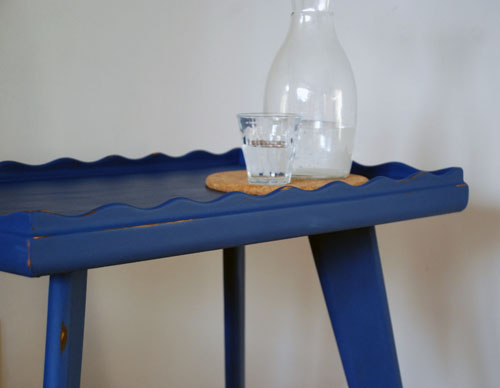 I've done some light distressing, and the warm brown wood underneath is a perfect match with the blue.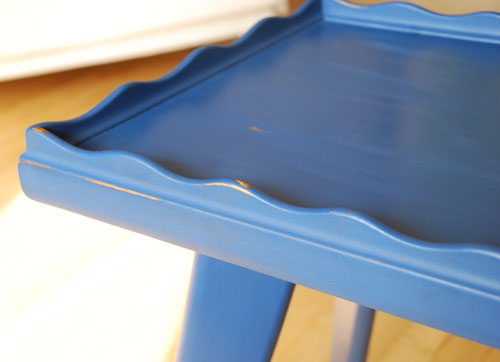 Here's a view of the top, gently roughed up to give some depth and contrast to the finish.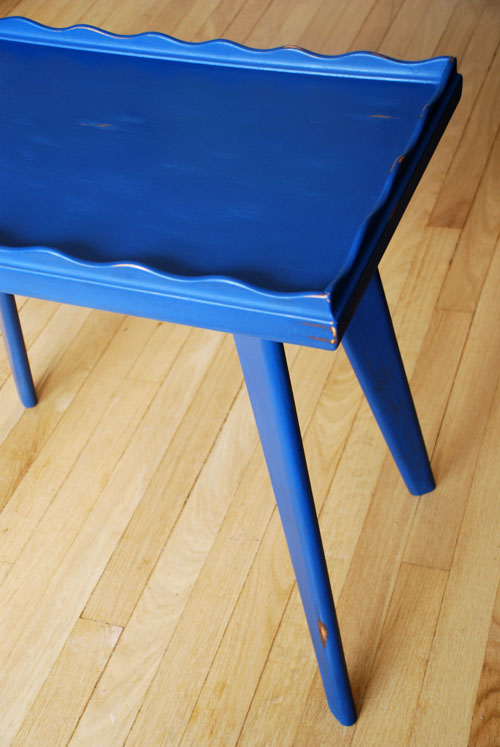 I'm loving this blue. Such a vibrant shade.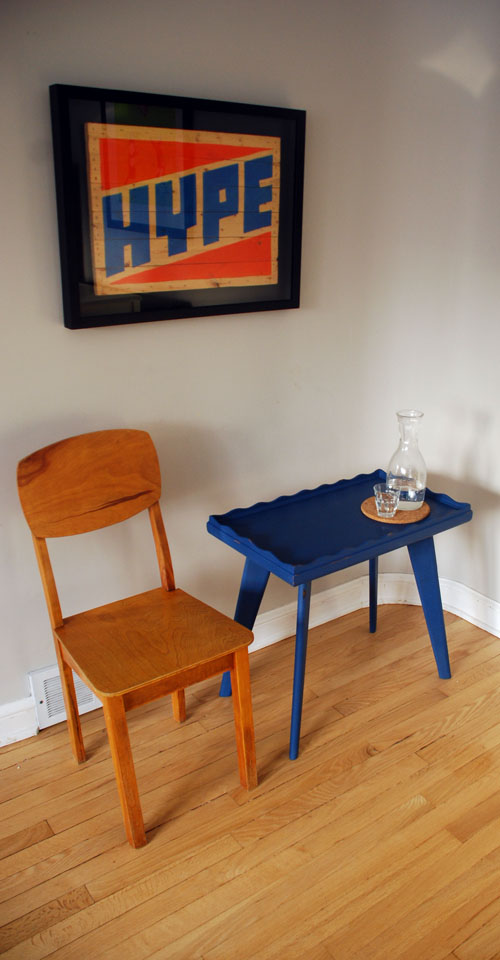 It's solid wood, in perfect condition, and very stable…you might not think that with those funky legs, but this baby was well built, probably in the early 70s, I'd say.
Let me know if you want to add a bit of old school style to your place.
Dimensions:
63cm wide
58cm high
37cm deep