A lovely crew from the CBC stopped by last week and did some filming of the furniture. It was on the 6:00 news last night, and is now online.
It's a nice little story, and sums up my love and passion for what I'm doing.
Also nice to have my co-pilot (and co-picker!) briefly in the story, as he's pretty integral to this whole operation. And yes, he did convince me to buy that dresser.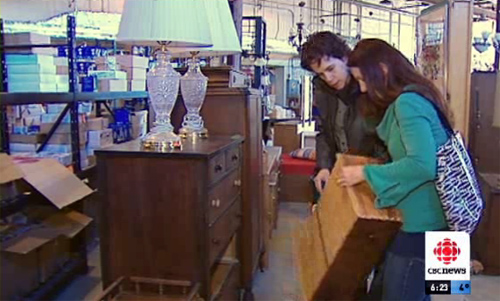 Smart move…it's going to be really pretty when it's done. He's usually right about these things!