*Sold*
Is it just me, or does this table have the most beautiful stilt-like legs? I really find those long, narrow pins fascinating!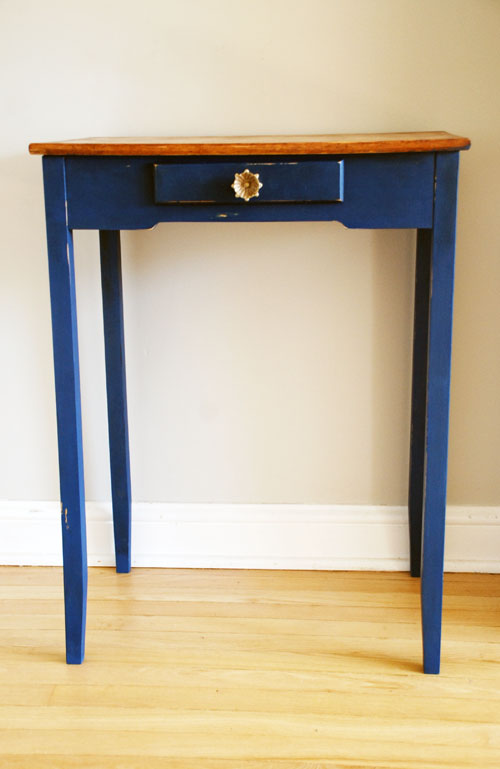 This isn't an old table, but it's solid wood. I liked the original wood grain on top, so decided not to paint it, and instead sanded it down, and gave it some depth with several different colours of stain.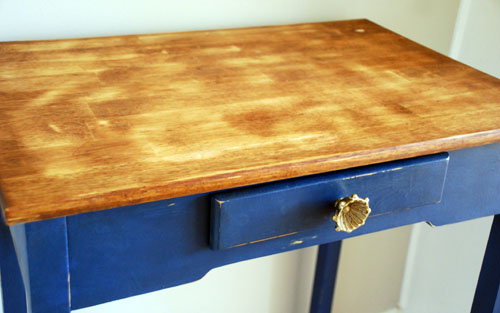 I gently distressed it in parts. As I found with the retro blue table, Annie Sloan's Napoleonic Blue Chalk Paint™ looks so nice combined with the wood underneath.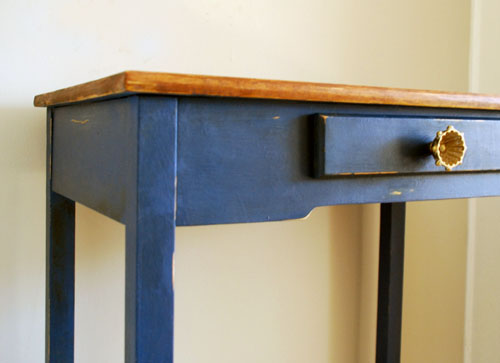 And it's all finished off with this delightful little pull from Anthropologie.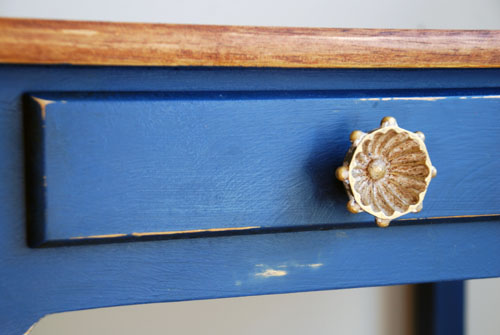 Dimensions:
58cm wide
40cm deep
77cm high