*Sold*
This piece is sure to add a whole lot of elegance to any corner.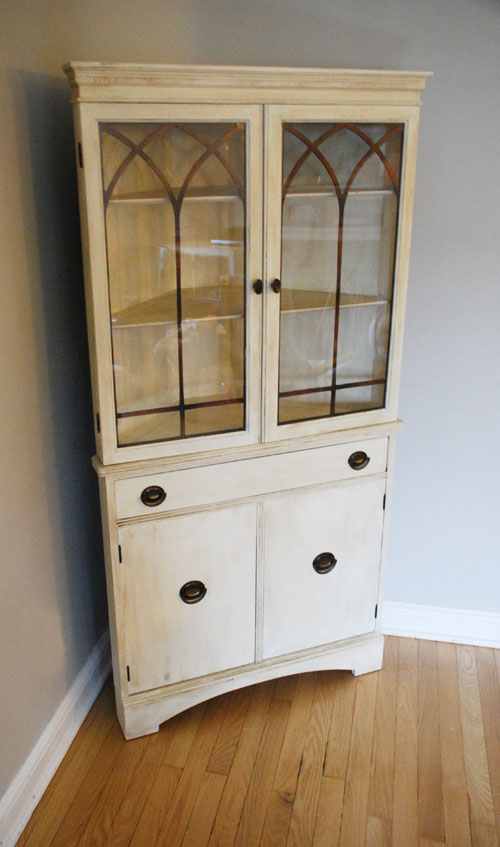 A completely solid hardwood corner cabinet in perfect condition, I've done her in white, with heavy antiquing. My main objective was to try and show off these beauties…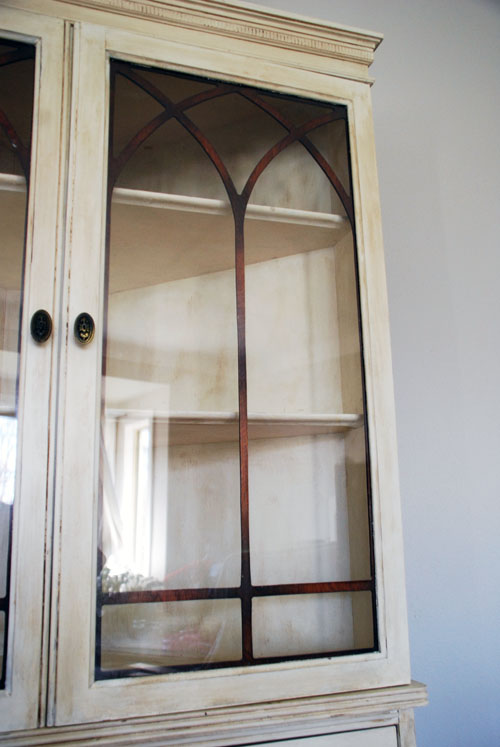 I am totally taken by these cathedral windows. The wood detail is exquisite, and the variation in the colouring is really beautiful. Reminds me of some gorgeous cathedral nestled in an English countryside village.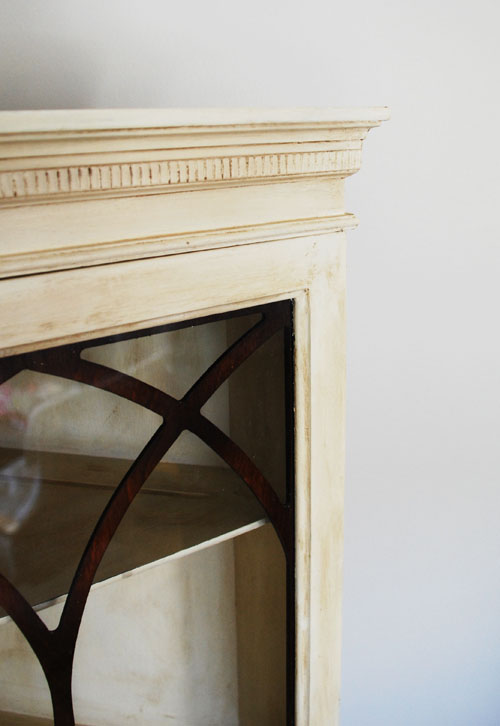 The heavy antiquing really compliments the wood. It also brings out the pretty detailing.
It's a very svelte cabinet, yet has a lot of storage space.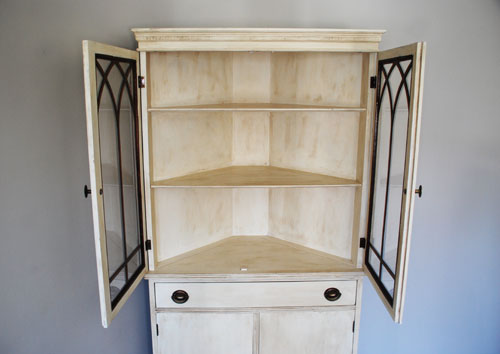 Three big shelves here.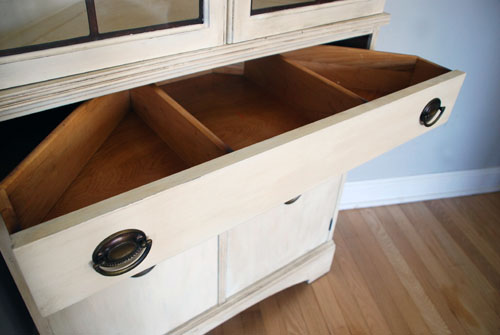 Nice drawer with dividers.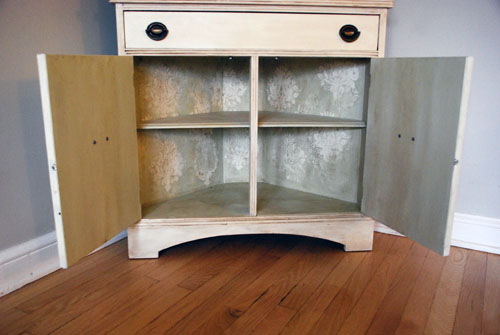 And some great cupboard space. I wanted to create the effect of old, worn baroque wallpaper, so I did multiple layers and colours with my new Annie Sloan stencil.
Here it is up close…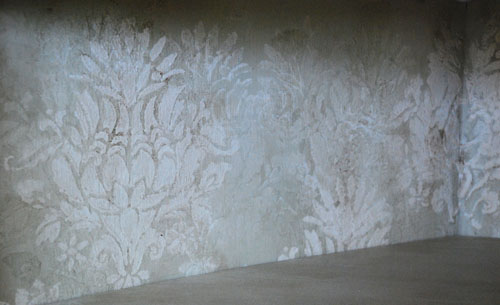 Hard to take pictures without glare or myself in the shot, but I tried…unsuccessfully here!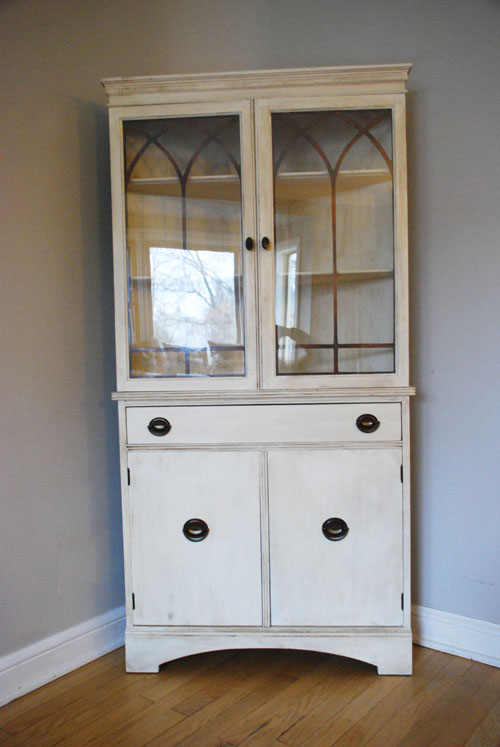 $390