*Sold*
This dresser was the perfect subject for my latest experiment.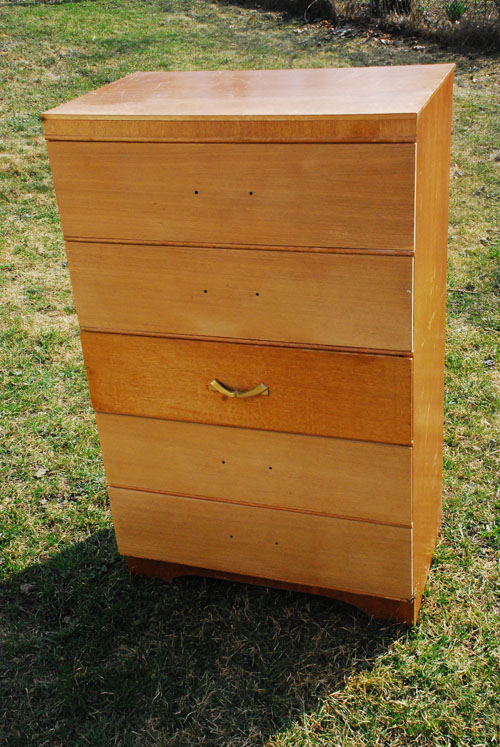 I've been wanting to do an industrial style dresser since seeing a few on pinterest…I've pinned a few here.
So this is what I came up with.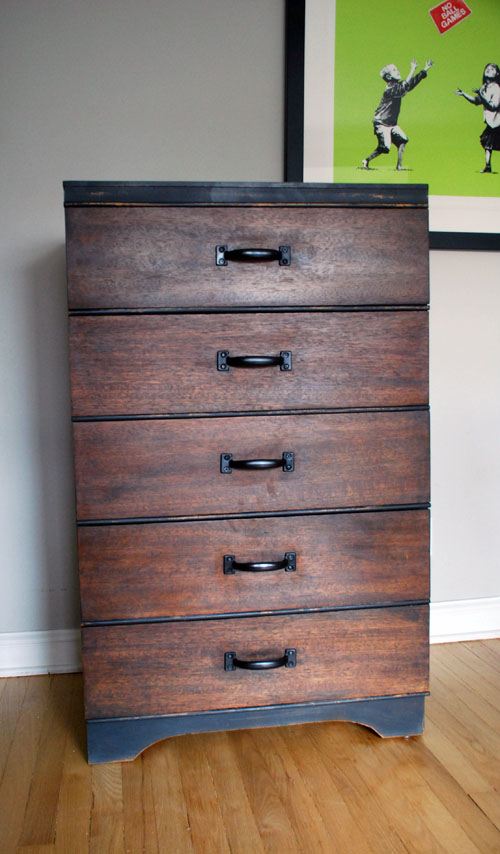 It's a solid wood 5-drawer dresser, with nice, deep drawers. It's a lovely grainy wood, I'm thinking it's a type of oak.
I sanded down the finish on the drawers, and stained it with Miniwax Dark Walnut. They were then waxed with Annie Sloan's Dark Soft Wax.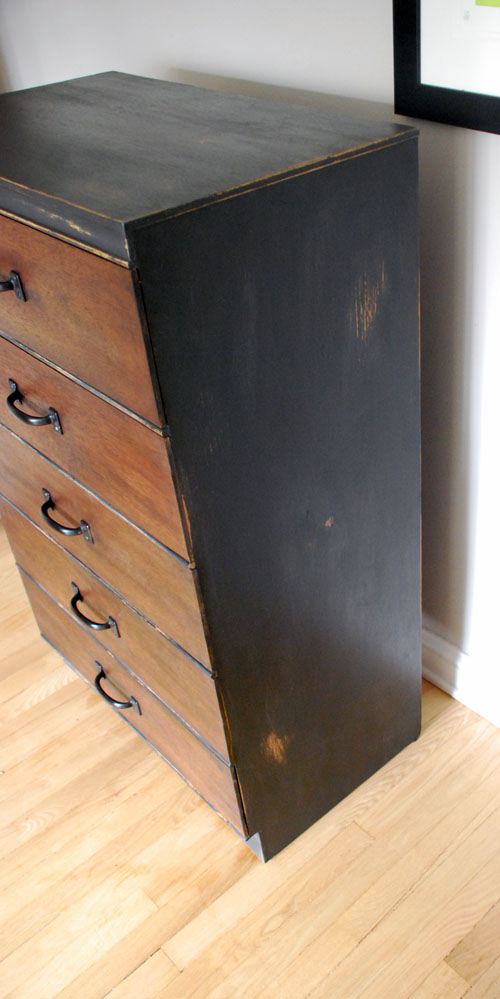 The body is painted in Graphite Chalk Paint™, and I've distressed it up a bit.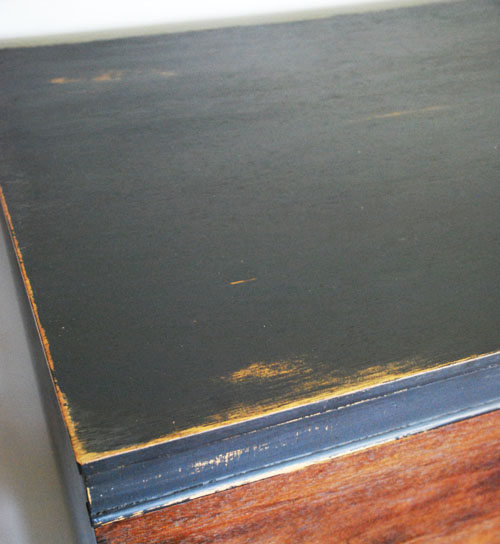 I love these oversized pulls. You're not going to find these at Lee Valley. They're a custom bit of hardware I came up with.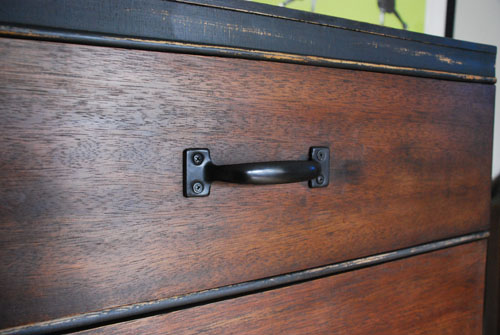 Only the furniture nerds like me would have noticed this, but I dug deep into my screw collection and used a bunch of different sizes and types, just 'cause I'm a detail freak.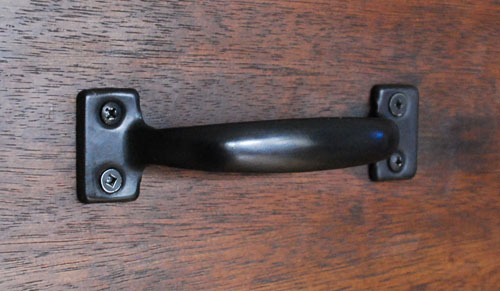 And Emperor's Silk in the drawers, for a splash of colour.