Another custom re-do to show and tell about.
A client snagged this hutch at a garage sale some time ago, and although she loved the piece, she was a bit underwhelmed by the natural pine finish.
Here's how it looked before:
She was really interested in a turquoise-y colour, so I mixed up a custom colour and ended up with this: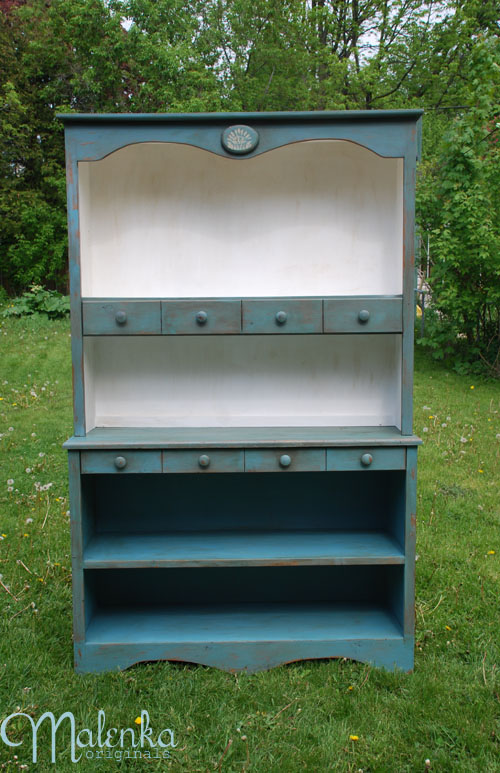 She told me she really loved the tallboy dresser I'd done in Provence, so I did a similar technique on the hutch, letting a lot of the wood underneath show through.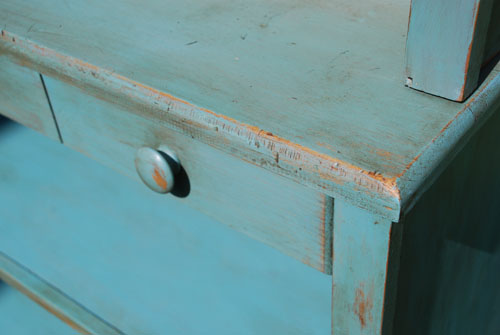 I used a lot of dark wax, which was really gorgeous on the turquoise.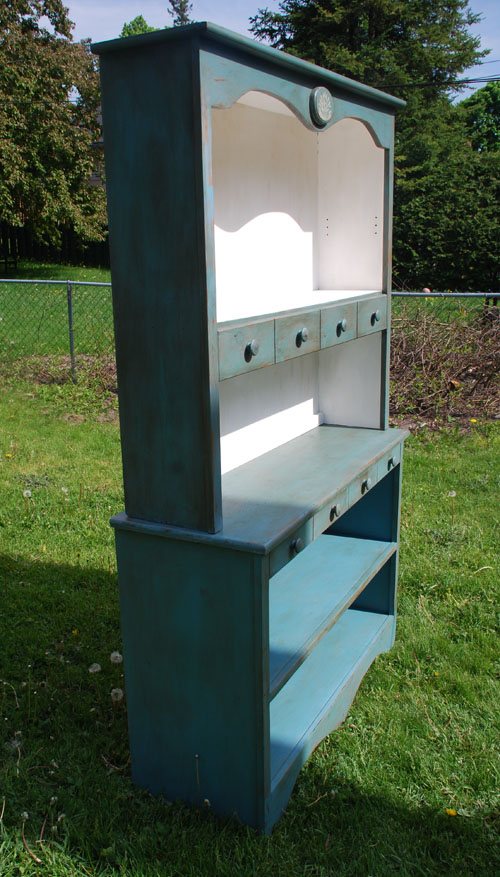 That little plaque on the top…look in the before shot. It said "Russ". Very random. Well, we sent Russ on his way and put a little lotus flower stencil in its place. Because, really, who wants a hutch named Russ in their kitchen?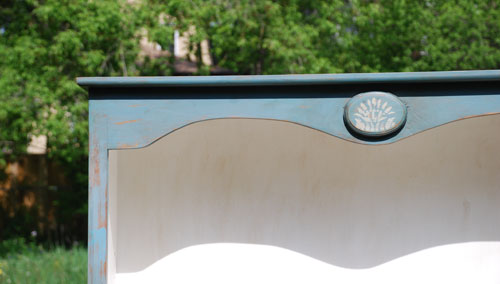 I can't wait to see a picture with the shelf in and it loaded up with neat dishes.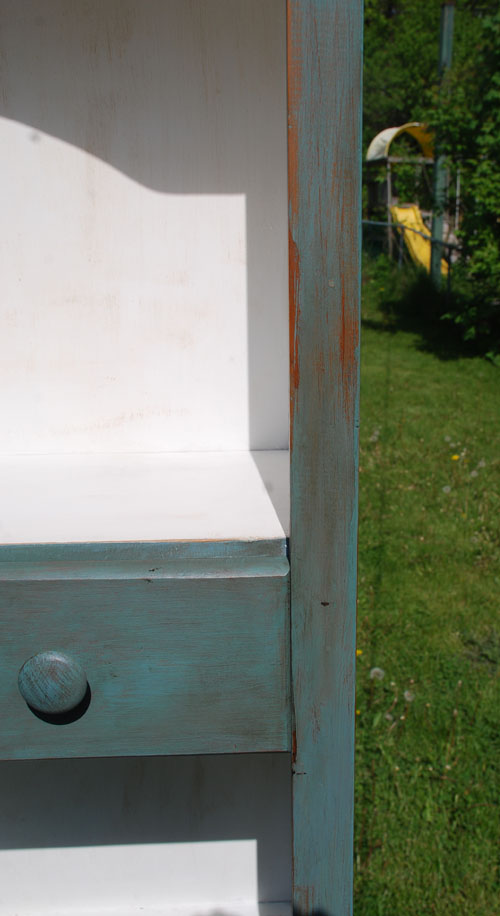 I was lucky enough to see it in my client's kitchen, and it looked rather lovely. And by some strange luck it was an exact match to some awesome retro bar chairs she had, which was quite the nice coincidence.
So, this was a big job, but I'm working on a bunch of little ones that I'll be selling at the Lovely Ladies Business Fair on June 23rd and 24th at the Ottawa City Archives. Over the next few weeks I'll be posting some of the goodies I'll be taking with me.
I thought it would be a nice chance to meet some of you, so I hope you'll come down.