*Sold*
The good kind of lightning struck twice around here lately when we found the exact same model of a dresser I'd refreshed a few months ago. Remember this one?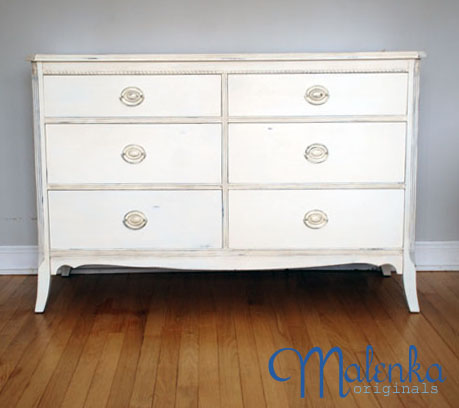 This was Understated Elegance, and it was such an incredibly solid, well-built mahogany dresser. So when we spotted another one, I scooped it up in a flash.
And here's how she turned out: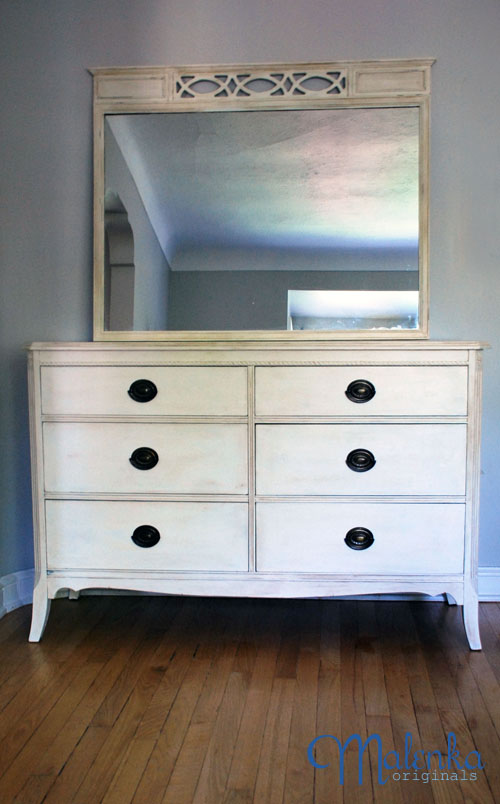 Biggest difference is the mirror, but otherwise they're the same dresser, with different treatments. They were done in the same colour, but I went heavy on the antiquing with this one, and kept the original colour with the hardware.
Same lovely detailing as before.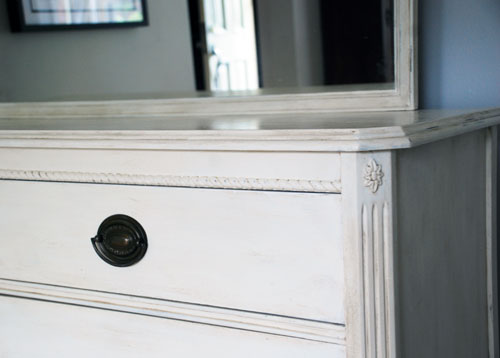 This one left my house this evening, destined for a very nice home, to a client who has been loyally following my work for a few months. In fact, she first emailed me to buy the Understated Elegance dresser, and ever since has been waiting for the right dresser to come along. Great luck that we found the exact same one.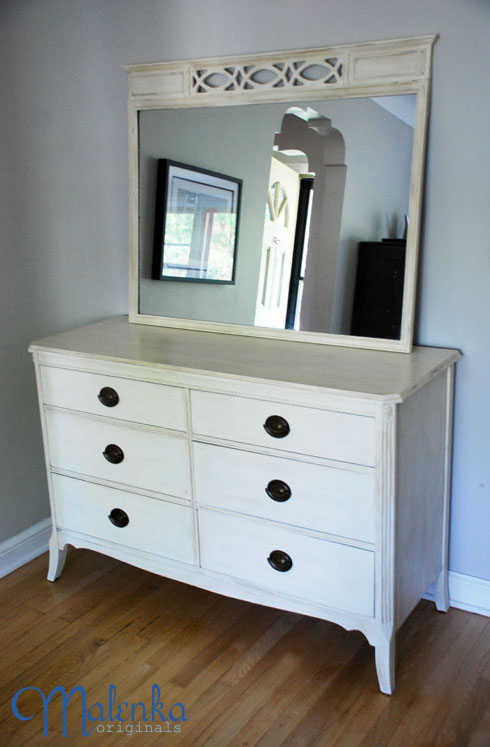 (Note to self: close the drawers *all* the way before photo shoot.)
Send me an email if there's something you're looking for. That way I can let you know when I find a piece that might work for you. That's how this one found a home!