*Sold*
I've seen so many furniture painters doing amazing things with these types of buffets, so I was so happy to finally get my hands on one.
Well, happy, but I admit, slightly skeptical when I saw it in its original form.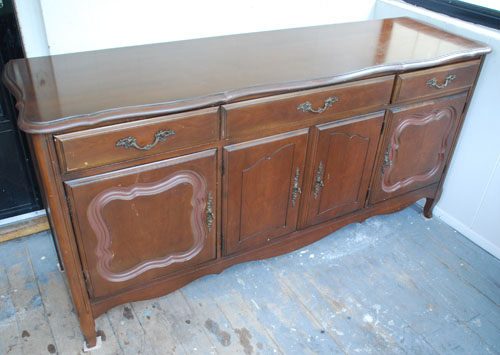 Eeek. A bit of a beast, eh?
I'm obviously a big believer in the power of paint, so I jumped right in, and here's what happened.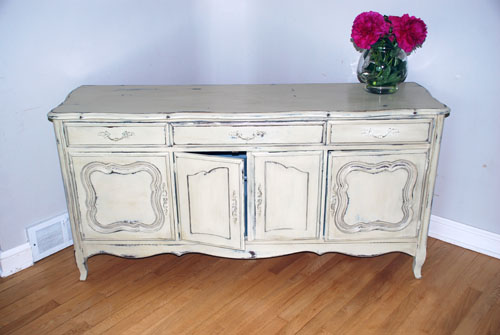 I mixed up a 3-colour concoction of Annie Sloan's Chalk Paint™ for the outside, and came up with this interesting shade. It's about 3 parts Old White to one part Versailles, with just a touch of Napoleonic Blue. It looks like cream, but it has a very slight, subtle tone of pale sage in it. It's hard to capture in the pictures, but it's in there, and is really beautiful.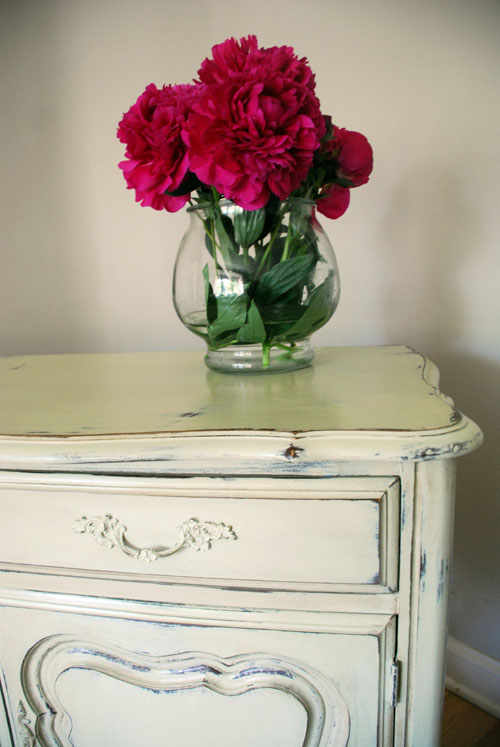 The original handles have been painted. The piece has been distressed all over.
I did some variations of colours and textures to add interest and age.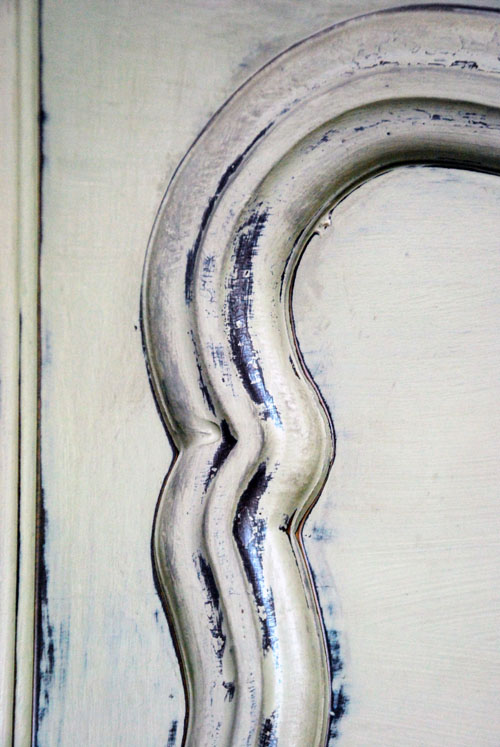 And on the inside…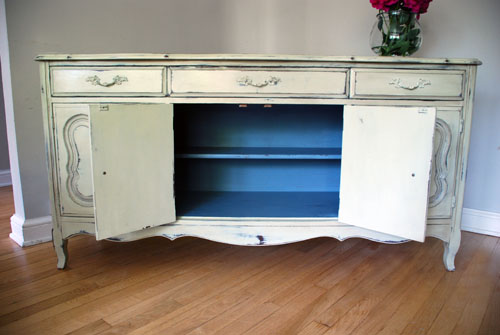 …a gorgeous shade of blue, also a special mix of 4-different Annie Sloan colours. I can't remember exactly, but it definitely had a lot of Napoleonic Blue, some Versailles and I think some Antibes and Old White ( I just tend to mix all my leftovers together until I'm happy with the shade!).
You can't really see it here, but I distressed the inside a little bit, just because it looked right that way.
The drawers are blue, too.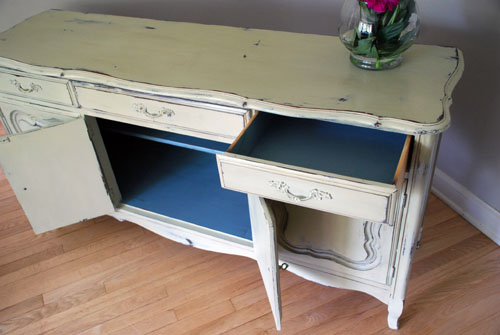 It's been waxed multiple times inside and out with Annie Sloan Clear Soft Wax for protection. Look how fantastic this wax is when water hits it.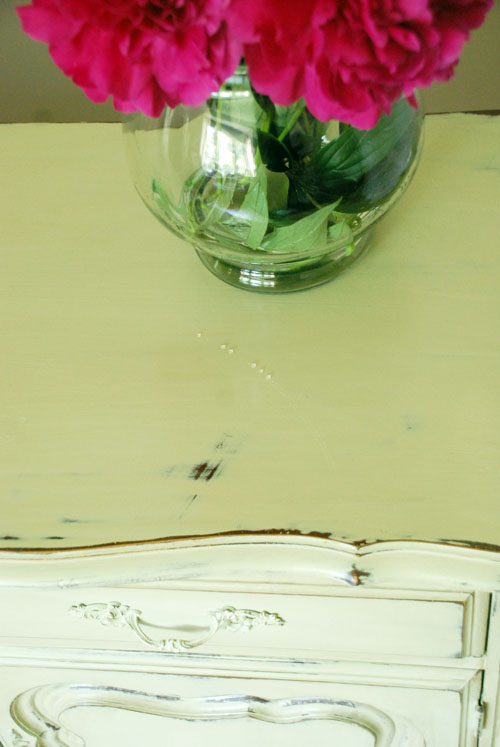 Instantly beads up. Pretty great stuff.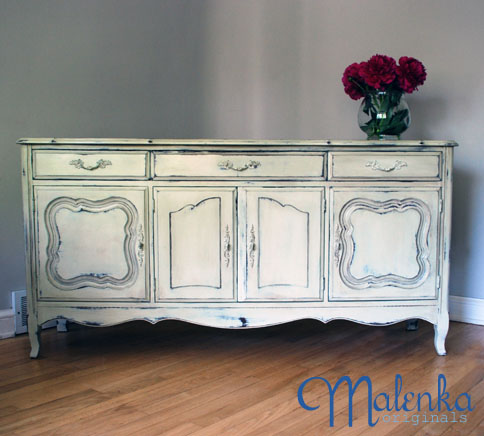 Oh, and some really important details. This is a solid hardwood buffet, which I believe is maple. It has dovetail drawers, and is in perfect condition. I estimate it was made around the 1950s, and it was built by the Fitton-Parker Furniture Company in Southampton, Ontario.
Dimensions:
156cm wide
45cm deep
79 cm tall
(It's big, but it fits in my truck, so if you need help with moving it, let's discuss).
$550