I'll be down at the Lovely Ladies Business Fair this weekend with about 10-12 pieces of Malenka Originals for sale.
I've picked out a lovely collection of small pieces, including a sweet little bookcase, a set of bedside tables, a funky coffee table, and some cool looking stools…
Before I get back to painting, I just wanted to show you this vintage coffee table I just finished. It's going to be at Lovely Ladies, in a silent auction they're having.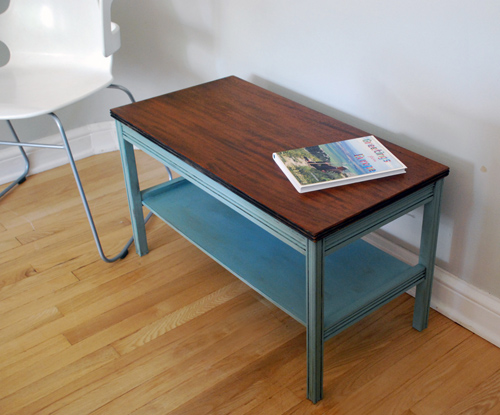 Proceeds are being given to Chrysalis House.
This is a solid wood table, I'm almost certain it's mahogany. It's got a great modern shape, and I love the detailing on the body and legs.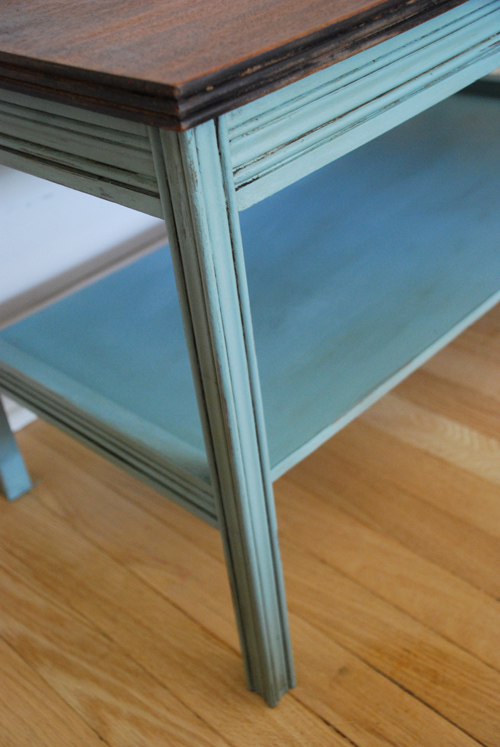 Perfect for some antiquing with the dark wax! The legs and body have been painted in my favourite duck egg blue.
Sadly I forgot to take a before shot, but basically this was done in a very unattractive lacquered finish where you could barely see the wood.
I stripped it all down, played around with a few different tones of stain, and then used some elbow grease to give it a gently worn look on top.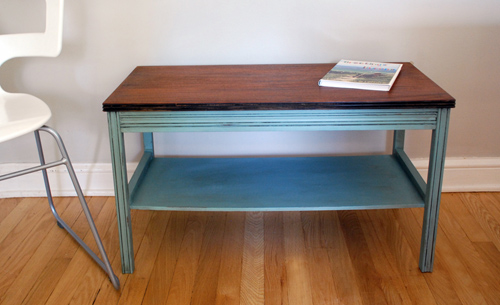 The Lovely Ladies Business Fair is on June 23rd-24th, from 10am-4pm, at the City of Ottawa Archives (100 Tallwood Drive, Nepean).
Hope to see you there!