I took a couple car fulls of furniture over to Flock today, to get ready for the vintage tea cup & refreshed furniture sale on Saturday.
As I was dropping off my stuff, the boxes of tea cups had arrived too.
Ohhhh, I would have loved to peel open some of that paper to have a peek!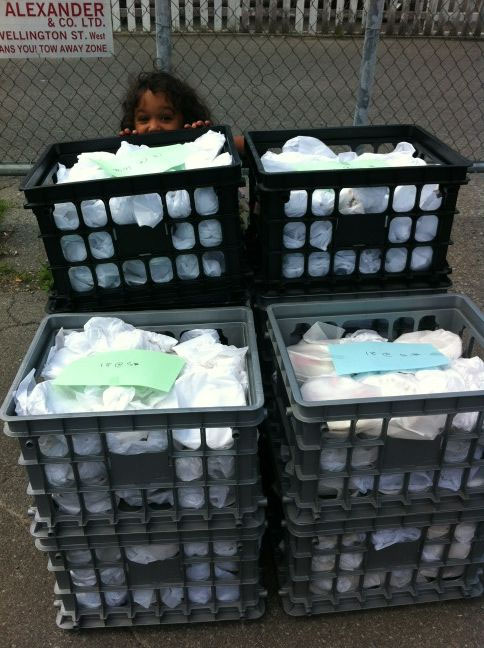 (This is from a Flock tweet, so I don't know who that little cutie hiding there is!)
Here's a view of how they looked before they were packed up and brought to Ottawa…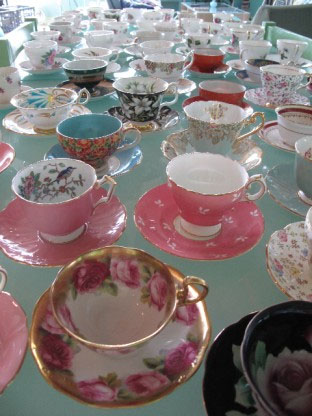 Gorgeous. I'll be lining up to get that one with the bird printed on the inside!
As I was loading up, I snapped a couple pictures of this vanity that will be at the sale.
I was so busy this weekend I couldn't haul it inside and take some worthy photos, but this should give you an idea of how pretty it is.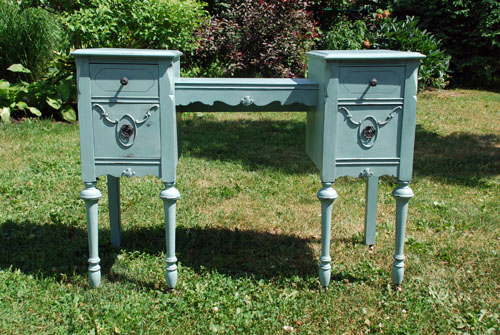 There's a spectacular mirror that goes with it, too. It used to be connected, but I felt it dated the piece too much. It will look lovely hung on the wall above. I'm still finishing it up, but it'll be there on Saturday at the sale.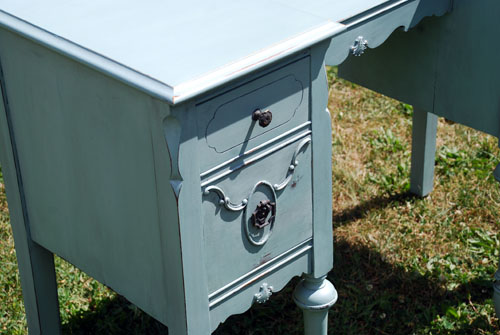 This lovely has been done in Duck Egg, with a grey glaze. The original handles have been painted charcoal and distressed gently.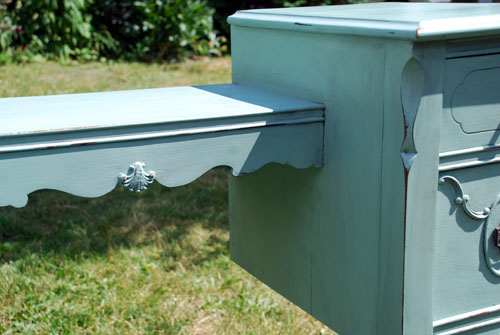 It has beautiful detailing and carving.
It's also very old, but in great shape. I'd guess it goes back to the 1920s. The stamp of authenticity is worn off, but I can make out "Ottawa" on the back of the mirror, which means it's a truly local piece.
I can't wait to see it all covered with tea cups!