I got my hands on a can of Annie Sloan's new Chalk Paint colour, and wow, I'm smitten.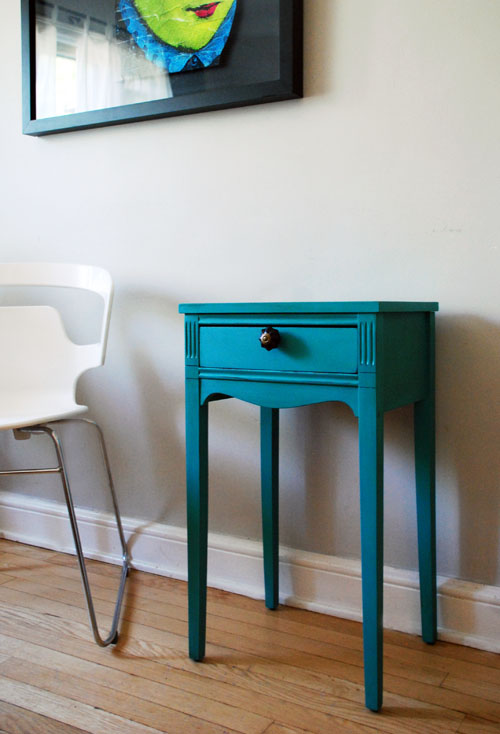 As much as I love any kind of aqua, turquoise or teal, the truth is, I wasn't so sure at first. When I opened up the can and started my first coat, it seemed a bit brash. But by the second coat, and then with the wax — bliss. And the more I look at it, the more I love it.
I shoulda known…Annie Sloan knows colour.
This isn't really a pop.  It's more of a ka-pow.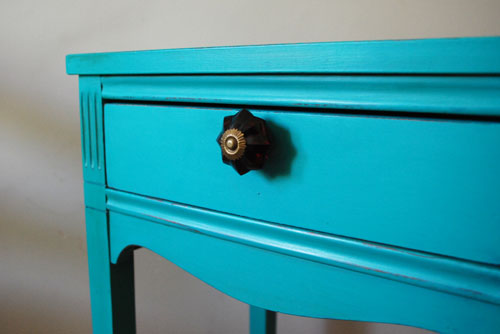 I've gently distressed the piece, and added the tiniest bit of dark wax, just to soften it in places.
And I added this adorable knob from Anthropologie. I only had one of these, and it's been patiently waiting around for months.  So glad to have found a perfect place for it.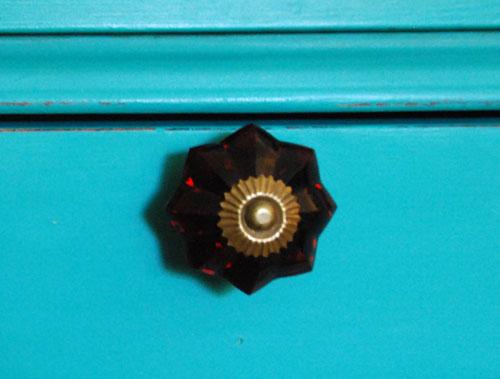 This is a solid mahogany table with one drawer, and it's vintage, dating to about 1950. Sweet little detailing on it.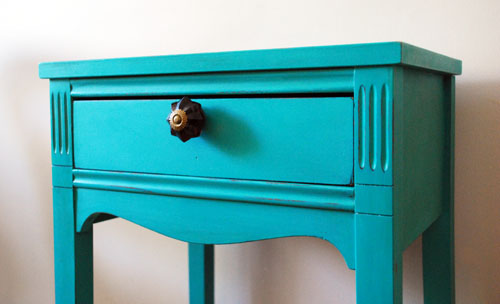 It's part of a special collection that will be for sale at Flock Boutique from July 7th-15th. Flock is at 1275 Wellington Street West here in Ottawa. (And at $100, I think it's a bit of a steal!)
If you'd like to see what else will be at the Flock sale, head over to this post for a sneak peek.