I'm up super duper late tonight…it's practically the only chance I've had to pick up a paint brush this month.
I've been with the kids most of July, which has been wonderful, but it's meant less quality time with the furniture. That's ok, though, as we've been having a lovely time together as a family, and seeing some nice spots around Ontario and Quebec.
But tonight, I just needed to crack open a pot of paint, and I'm now covered with Florence, which sure makes me happy. A pal is letting me do her vintage coffee table in it…I think it's gonna be fairly awesome.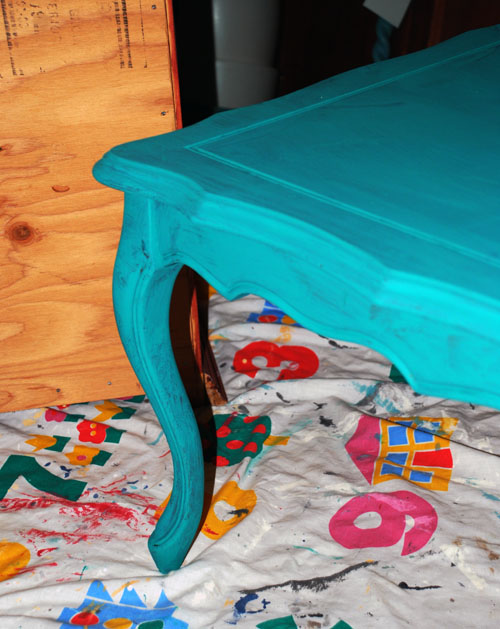 One coat down.
(Ah, the old windmill sheet makes another appearance.)
While that project dries, I came across these pictures of a tallboy I did a while back.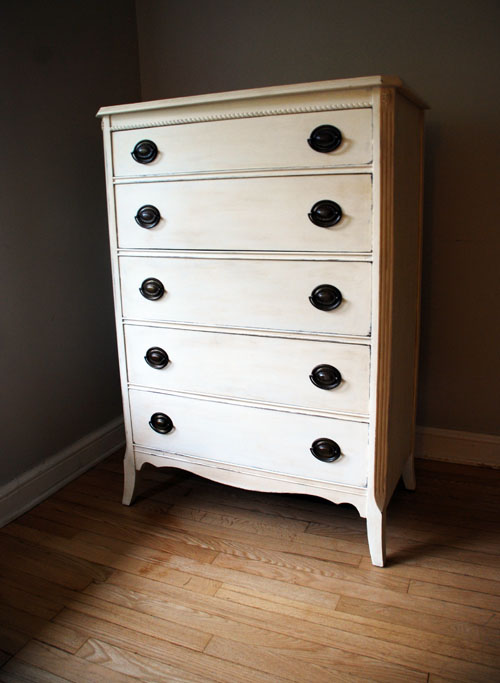 I love this dresser. It's done in the very classic Old White, with some very gentle antiquing with the dark wax. The handles are original, and the dark brass oiled look of them gives a fantastic contrast.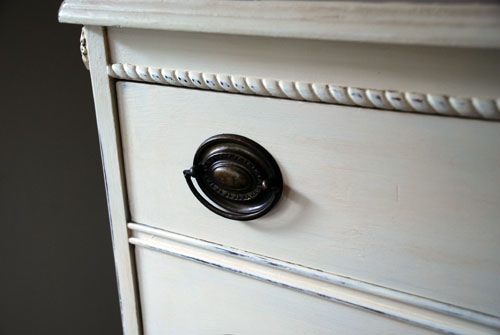 Speaking of oiled hardware, I've been meaning to share this little tip. I give old hardware a little rub down with vegetable oil. It cleans off some of the old gunk, but also gives the most beautiful sheen.
Not sure if you recognise the detailing on this…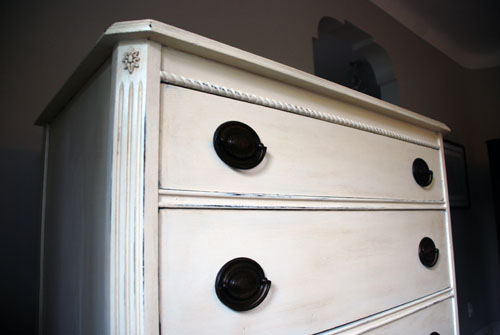 This tallboy was the matching set to this dresser here,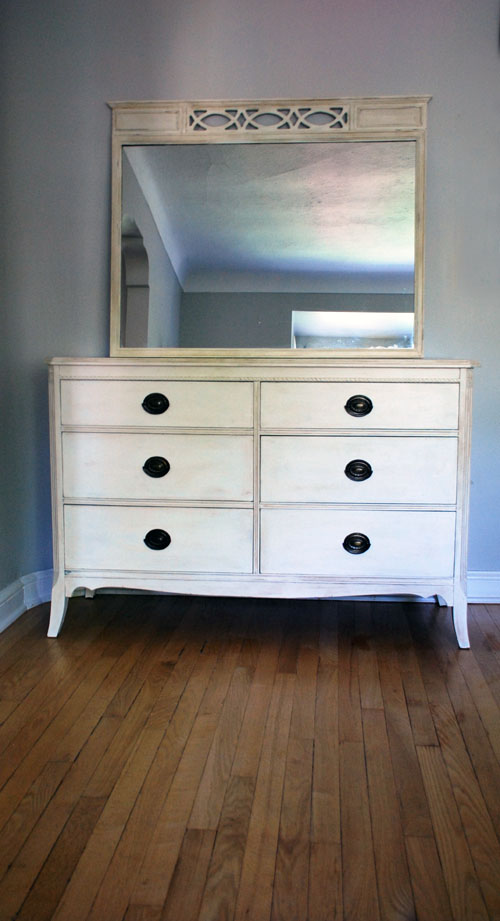 They've gone to separate homes, but the clients both asked for the exact same finish on it, within a week of each other. They each said they wanted it to be like the corner cabinet…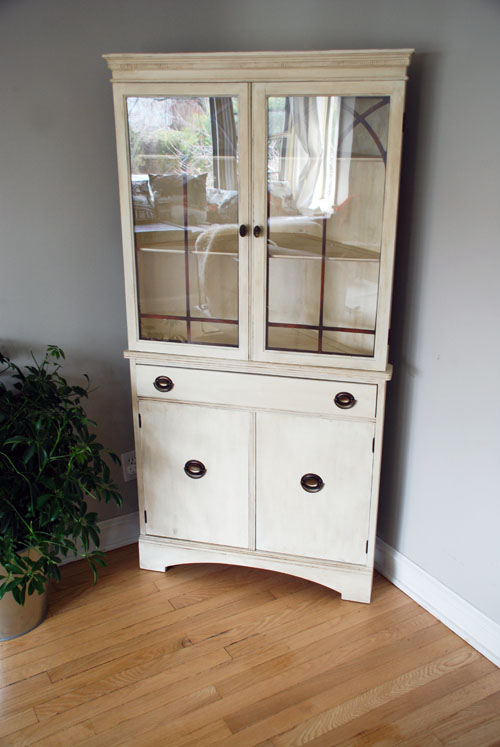 It's a matching set…in three different homes! Obviously it's a popular look. It's so classic and could fit in anywhere.
Well, that's a whole lotta white for now, I better get back to Florence!
Hope you're all having a great summer.
– Katrina x