It seems there's a whole lot of you who can't wait to get your hands on the most talked about paint out there!
After being listed as a stockist for only a few days, I've already received a bunch of emails from those of you who spied my big news on the Annie Sloan Unfolded website…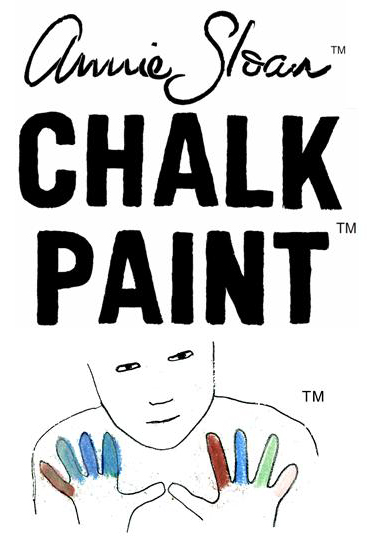 Yes! Chalk Paint is coming to Ottawa!
I'm excited to say that I'm opening up a workshop space soon. Besides selling Chalk Paint, I'll be using the workshop to paint and sell furniture, plus also teaching classes on refinishing furniture.
The opening is planned for some time in September, so keep watching the website for details.
I've been using Chalk Paint on practically a daily basis since last year, and absolutely love it. It has a lot of redeeming qualities.
My favourites?
You don't need to prep or prime the wood before painting. No sanding, just jump in there with your paint brush. (Or just a quick wipe-down sometimes if it's really dirty or greasy).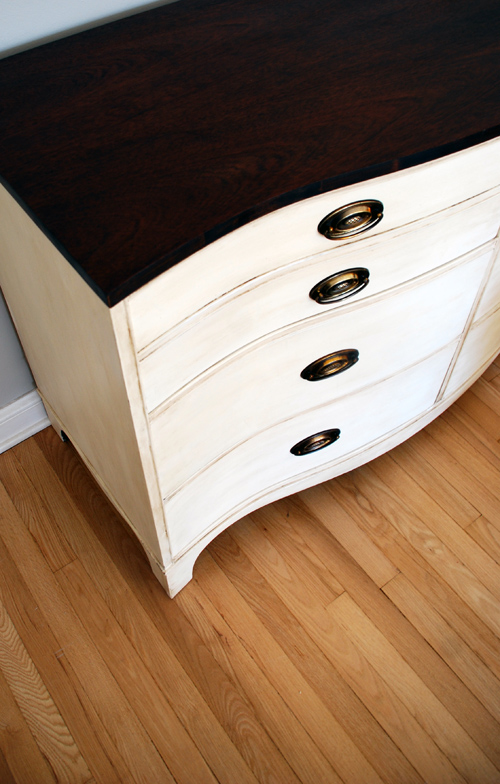 The bow front dresser was one of my first pieces with Chalk Paint. I re-finished the top, but with the body I just painted right onto the old varnished surface. I used Old White, and then clear and dark wax on top.
It's a very thick paint, and there are lots of possibilities to have fun and get creative. It can also be diluted to just make a wash. And it distresses like a dream.
This dresser was one of my favourites to distress. After painting one coat in Provence, I used a sanding sponge and the paint easily shed off in parts to reveal the gorgeous wood underneath.
The colours are so beautiful, and can be mixed up to create even more.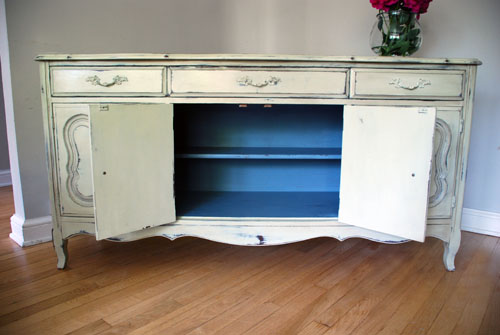 This French Provicial buffet was a mixture of Versailles, Napoleonic Blue and a touch of Antibes to make a really subtle creamy sage green. The blue on the inside was a 4-colour mix (that I can't even remember now…awk, must keep notes!).
Other great features…
It's low in VOCs, and only has a very slight odour. I've done most of my painting and waxing inside the house.
It's also incredibly durable, especially in combination with the wax.
And it's a tried and tested product…although Chalk Paint has only been available in North America since last year, it's been in the UK since 1990.
Plus, Annie Sloan is a bit of a legend. A trained artist who's been been painting for over 40-years and has written numerous books on refinishing.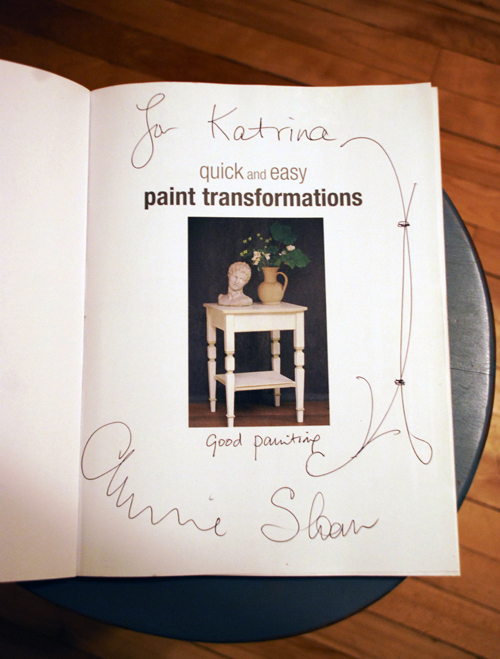 She's uber creative and talented in an intuitive way. It's all about not thinking too much, and just going with it. (Oh yeah, she also used to be in a girl band that made the cover of The Sunday Times in the 70s. Hello?)
So, overall, I'm pretty thrilled to get behind such a fun and creative product, and I'm really looking forward to helping get Ottawa painting all its great old furniture.
More details to come soon…keep in touch!
– Kx