I'm opening a shop. (Yay!)
And it's also a workshop. (Bigger yay!)
So do I call it a shop or a workshop, or a work/shop? I don't know, and it doesn't really matter, I'm just so excited to have a space.
And where is this place, exactly?
Well, it's right here in Ottawa, tucked into a pretty nifty little corner of the city.
Have you ever heard of Britannia Village?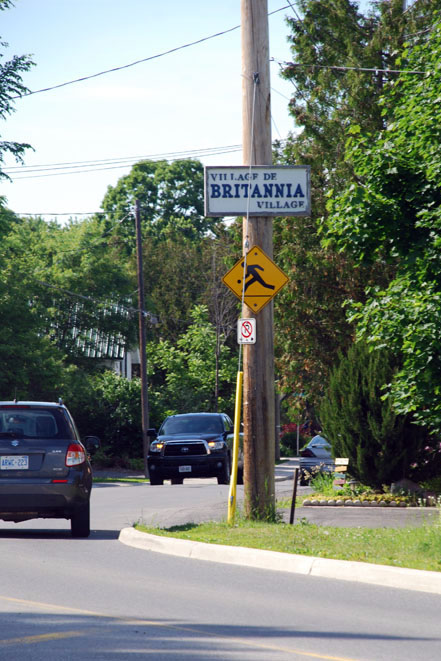 (I love that it's a village.)
If you're from Ottawa, chances are you've been to Britannia Beach…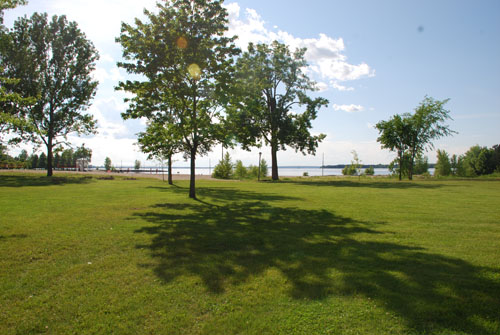 Which is totally beautiful. (And hopefully you're as enamored with the Baja Beach Hut as I am.)
Right next to Britannia Beach is Britannia Village.
And my Malenka Originals store is going to be in Britannia Village.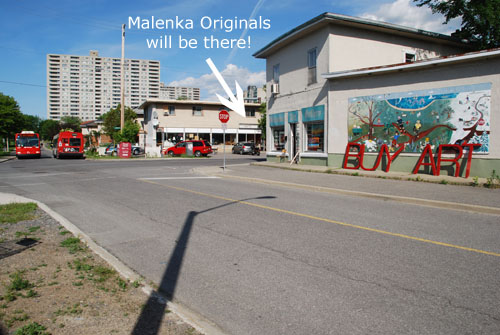 You're getting the long-view because I still have a lot to do to make it my place, but it's coming along. I'll put some pictures up of the progress as it comes together.
It's a sweet little spot, with Sandy's awesome thrift store next door, which — let me tell you — is loaded with great wooden furniture and other neat finds. And Dave is across the street at the Britannia Art gallery (seeing that 'buy art' sign was enough to make me want to be here!).
Tomorrow I'm going to paint the entire outside of the shop in Chalk Paint™.
Annie Sloan painted her shop in Oxford with Versailles…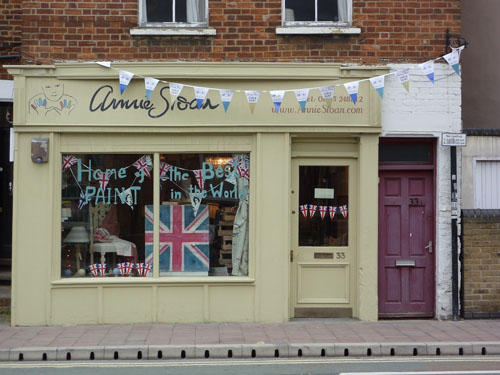 I'm challenging the Chalk Paint to an Ottawa winter. I think it'll rise to the occasion.
So…my opening is set for Saturday, September 8th. Change of plans! Due to Hurricane Isaac, and the shipment of Chalk Paint from New Orleans, the opening date has been changed to Friday September 21st.
Regular hours will be Wednesday to Saturday, from 10am-5pm.
Details are…
Malenka Originals — Opening September 8th. Opening September 21st. (See why here!)
Britannia Village
275 Britannia Road, Ottawa
Hours: Wednesday-Saturday, 10am-5pm
Can't wait to see you there!