When my sign was put up today, it felt like things were really coming into place.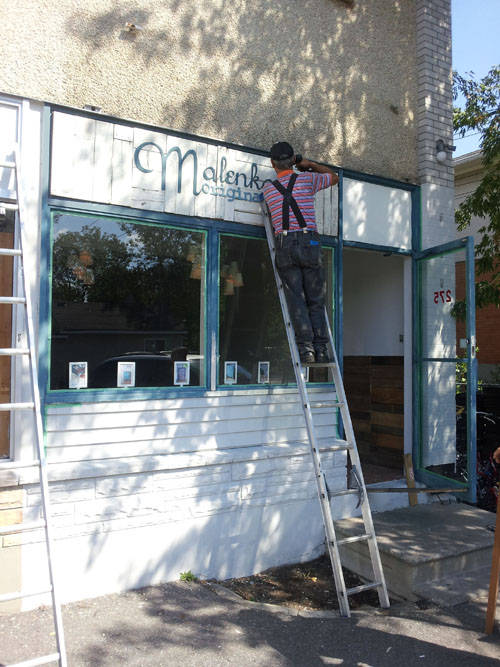 This is Sam, my landlord and all-round super helpful guy.
There's still a lot to do, but this adventure of getting a shop ready seemed to round a corner today. As much as I don't want to jinx it, I think it's really, truly all going to be alright.
There have been some setbacks, most notably my Chalk Paint shipment getting totally, completely lost for a week and making a side trip to Rochester, NY. (And this is completely apart from the issues with the hurricane!)
Ah, yes. It happened.
BUT, it's on its way back to Ottawa, and fingers crossed, it'll be here tomorrow.
Back to the sign, though, as today was its day.
I mentioned in a previous post that the sign was made by Taylor Norris, who's a local artist. She mainly works with wood, and is pretty freaking awesome with the power tools.
She cut the letters out of wood using her brand spanking new scroll saw.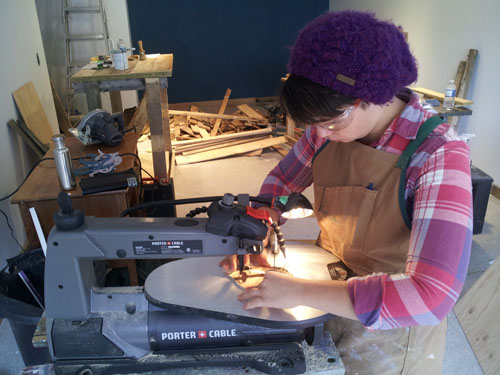 I had a rough idea of how I wanted the sign to look, and she brought it all together. Here's how it looked before the paint.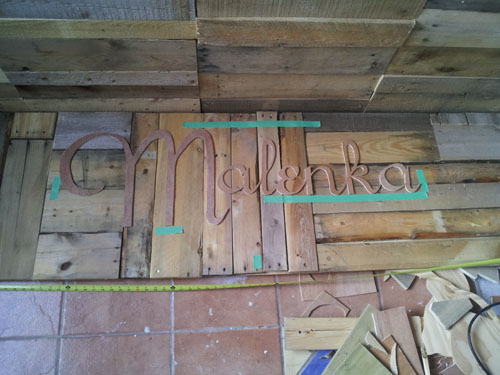 I love those letters! Not an easy font to cut out of wood.
And here it is painted.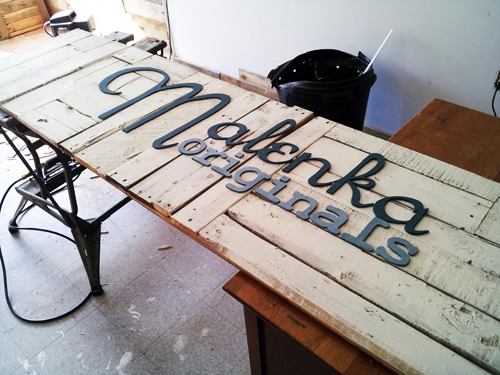 I dry brushed a few coats with Old White on the pallet wood. Painting this was basically the highlight of my week, as the wood is so textured and grainy and knarled. So even with it painted, it still shows its gritty stuff.
The Malenka letters were done in a custom blue, which is a lot like Aubusson Blue. Basically, I ran out of all my other Annie Sloan blues, so desperately tried to think of what I had on hand to make blue.
As I wandered around the house mumbling, 'how can I make blue?' my husband would swiftly reply, "you can't make blue, it's a primary colour." But I was determined.
I pulled up the ol' CMYK chart, and voila…cyan and magenta.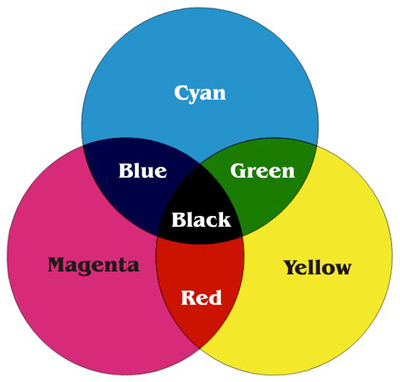 Cyan is somewhat similar to Florence (ok, it's a stretch, but I was desperate). And Magenta can be made with some Emperor's Silk and Old White.
Here's a test patch next to Aubusson Blue on my door. Pretty close, eh?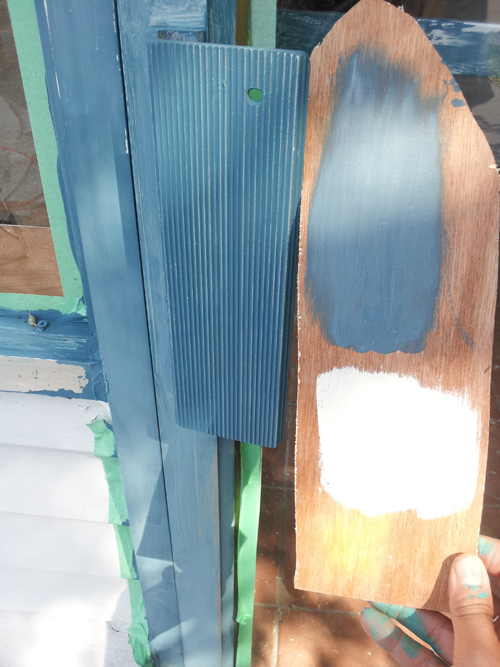 I also painted all the trim around my windows with this custom blue. I love it…it's a knocked-back Aubusson, with slight grey undertones.
(I don't have exact measurements, but it's about 4 parts Florence to 1 part ES. I kept dropping in tiny amounts of ES and mixing until I liked the shade. Adjust with Old White depending on how light you want it.)
So, it's still a work in progress…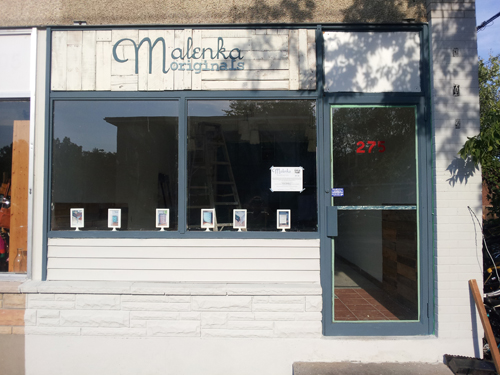 But it's all coming together.
I'll have more details in the next couple days about the opening party on September 22nd. Hope you can come!