These sweet little side tables left my shop yesterday for their new home.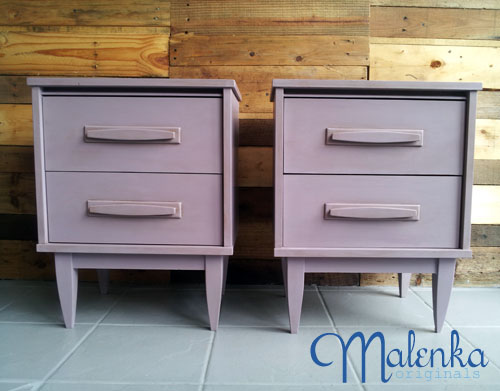 They're painted in Annie Sloan's Emile, a gorgeous soft lilac colour.
(On a side note, I love Annie Sloan's colour profiles on her website, and I'm constantly referring customers over to her page to check out her descriptions, and also to see what the complementary colours are. Here's her profile for Emile.)
These tables have been in my shop for a couple weeks as I slowly chipped away at them whenever I had a spare moment.
Here's one painted with Emile, and one in its "before" state: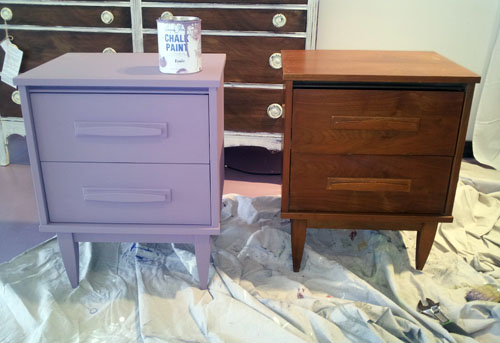 This is Emile with one-and-a-half coats of Chalk Paint™ (one thick coat and one slightly diluted with water) and no Soft Wax. Notice that it has a very flat, matte look to it.
After starting to apply the clear Soft Wax to the Emile, I noticed that it needed something else…it was a bit flat. So I added some dark Soft Wax very sparingly.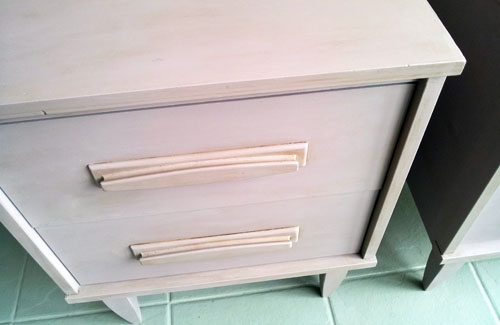 I concentrated the wax more around the handles so they would have more definition. I also included it in very small doses everywhere else, but kept my clear wax close by to adjust when there was too much dark wax. (Remember, always clear wax first, then dark, then adjust with more clear!).
Here's a comparison of one without any wax, and one that has clear and dark Soft Wax.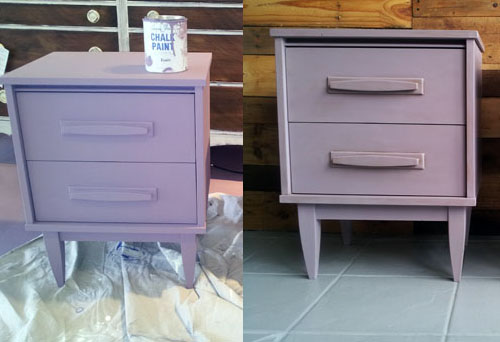 I always find the Soft Wax takes a piece to a new level of beautiful. And the dark wax turned out to be exactly what this piece needed to give it some lovely aged character, keeping its original vintage feel.
And a pop of Florence in the drawer for a little bit of fun!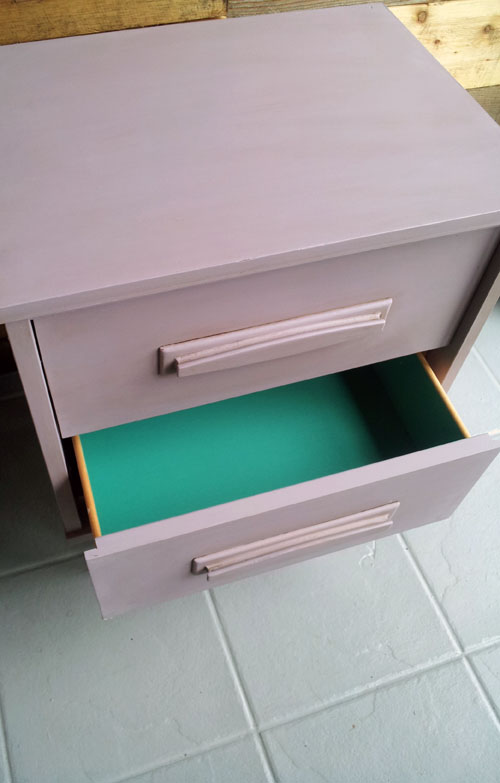 I love Emile so much, I also did my floors in it!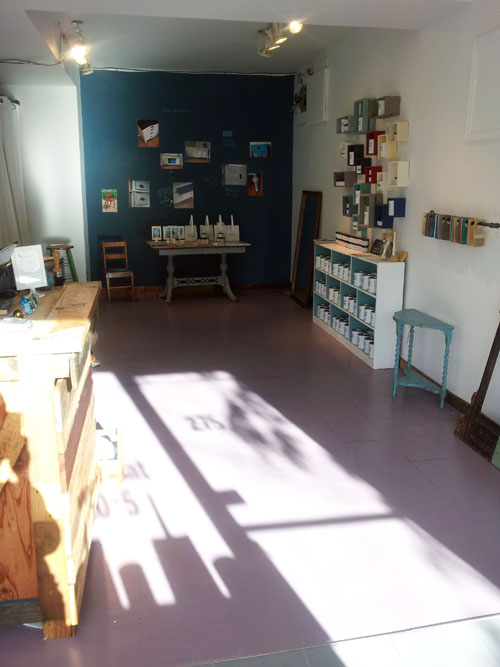 More pieces will be available soon to purchase, or drop by and pick up some supplies to do it yourself!
See you soon…
K.