The mid-century dressers are finally done!
Here's the highboy…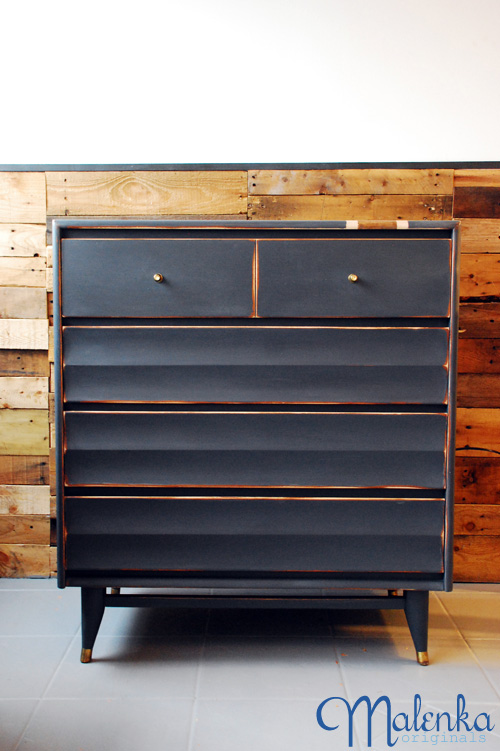 They've been much admired and talked about in my shop, largely because of this natural wood racing stripe…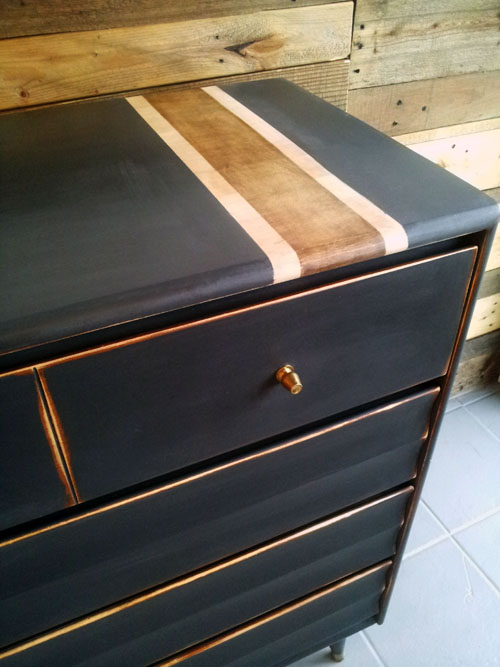 What does one need to do to have a signature move? This would be mine, if I can claim it. It's my second time with the wood racing stripe, the first being on this coffee table back in the summer.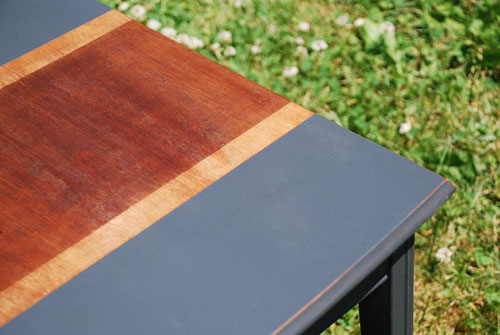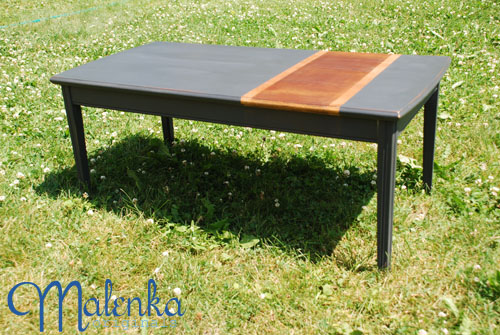 Anyway, back to the dressers, which I've been slowly chipping away at over the last 4 weeks in the shop. There's a highboy and lowboy in the set for a total of 10 drawers.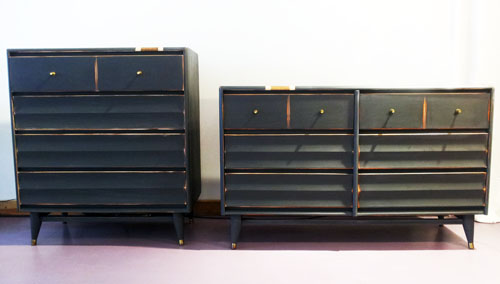 They have the coolest wave in the middle of the drawers.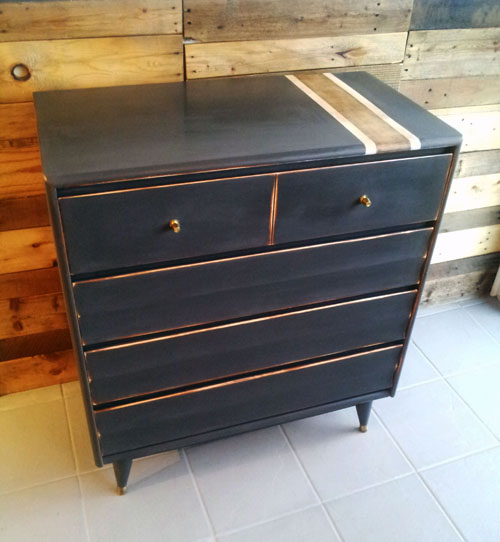 They're painted in Annie Sloan's Graphite, a deep, rich grey with slight blueish undertones. I worked the drawer edges down to the natural wood so there's almost a burnt effect with the different tones of the wood and previous finish.
And those stripes…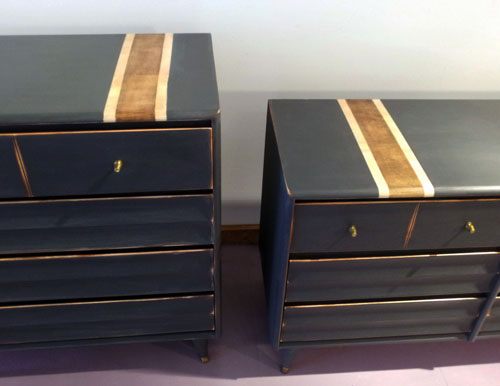 The lighter tone is the natural cherry maple, and the middle has been stained. The Graphite works beautifully with the wood.
I was painting the smaller one for a short video the Ottawa Citizen filmed. (It's here, just select the "video" tab above the story.) Here it is before…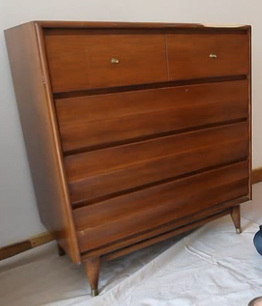 Ohhh, I can hear you mid-century fans thinking, "I kind of liked it before." But rest assured, it was quite scratched and dinged up, and needed a new look. And that orangey stain was really…well, too orange.
They're made in Canada, by Vilas, a furniture company that was from Quebec. They're made from cherry maple, and are amazingly built, with the smoothest drawer action you can imagine.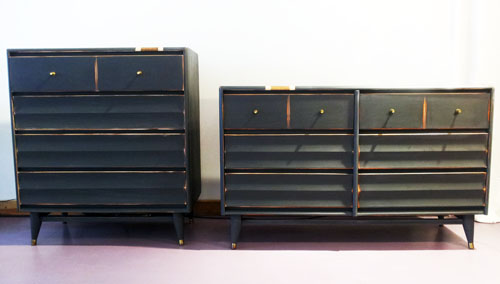 The highboy is priced at $350, and the lowboy at $450. I'd love to keep them together, so the set is priced at $650.
I'm at the shop Wed-Sat, 10am-5pm if you'd like to pop in and have a look.