It's starting to look a little bit like Christmas at Malenka Originals…
Emperor's Silk and Antibes Green are of course the obvious choices for Christmas colours.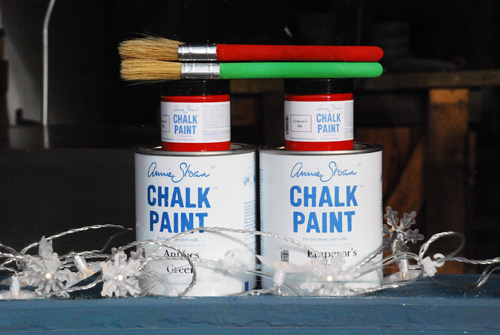 But then I also wanted something more subtle and gentle in the shop. After painting a large bunch of branches (taken from the bushes and trees in my yard) in Old White, I finally settled on my perfect alternate Christmas colours — Scandinavian Pink and Versailles.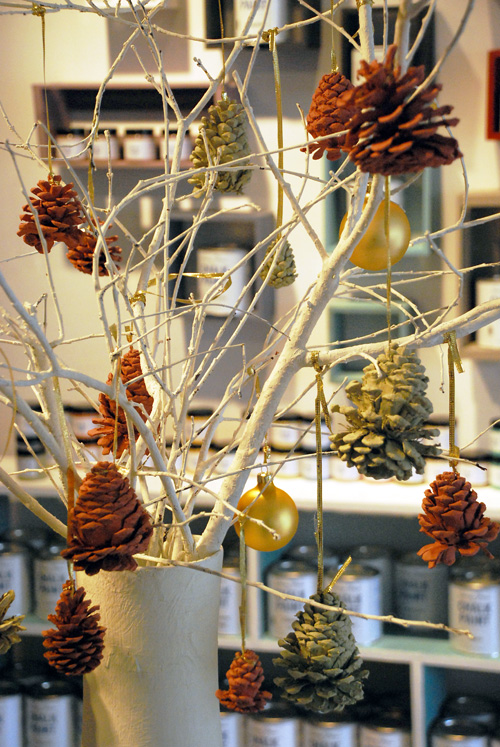 That hint of gold gives it that Christmas-y bling.
My Mom was visiting the shop this week, and bless her, dipped and painted most of the pine cones.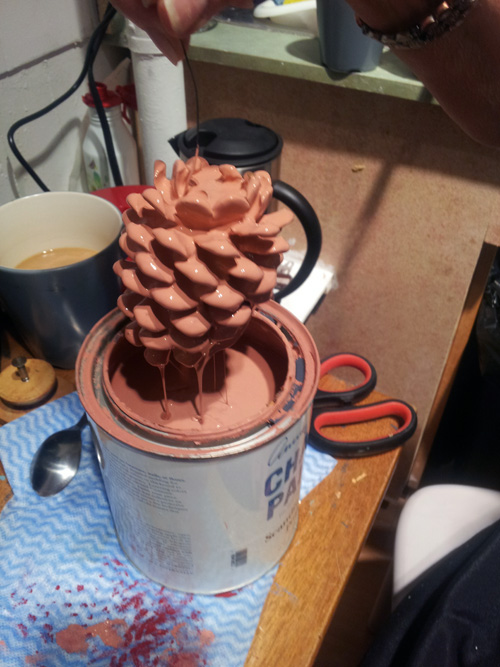 Painting branches is a slightly arduous process, but really worth it for the effect. Here are the sad, brown branches before we took our paint brushes to them. (Oh, and that scotch taped vase that I bought from an auction without knowing it was cracked. Ha, I knew I would find a purpose for it…)

Here's my Mom after a good few hours of painting.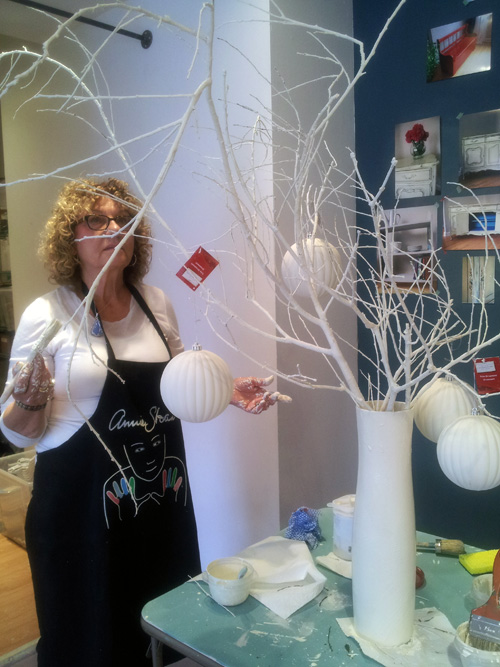 She really gets most of the credit. (Sorry about that arm cramp.)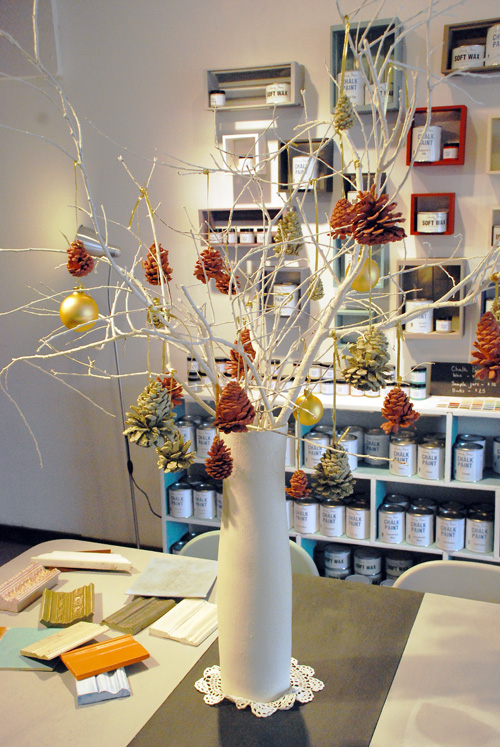 We initially tried red pine cones, but nope, it was too shocking for the gentle white of the branches. I'm a real sucker for anything Scandinavian, so these colours just feed into my Northern European soft spot.
It's my little enchanted forest right in the middle of my shop.