So, sometimes things do go as planned.
I'm loving using Miss Mustard Seed's milk paint. As I wrote about before, I was really taken by MMS's new technique with milk paint to achieve The Chippy.
I did a chippy piece just before Christmas that I was really happy with.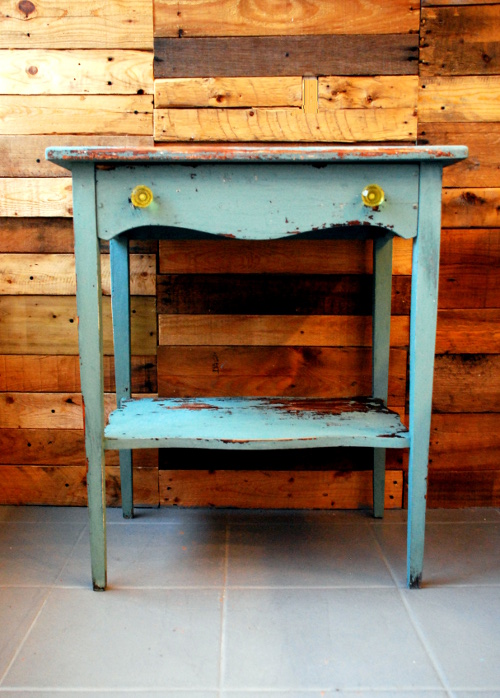 This was a really old antique table, that had been scratched, painted brown, dinged again.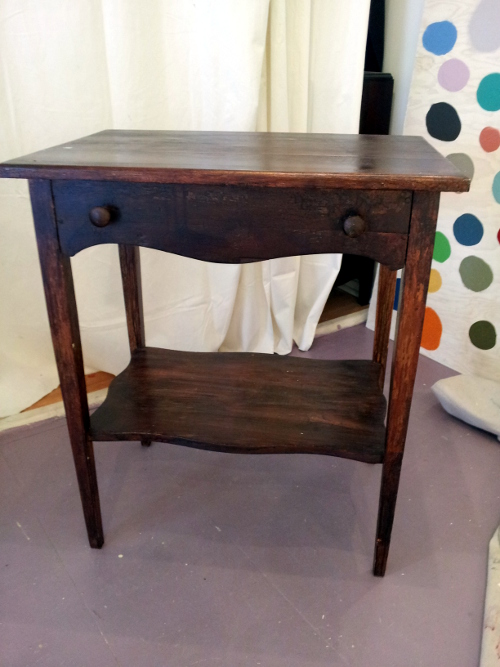 I really wanted a chippy look with this one, to keep with its age and character. When I put on the second coat, this started to happen…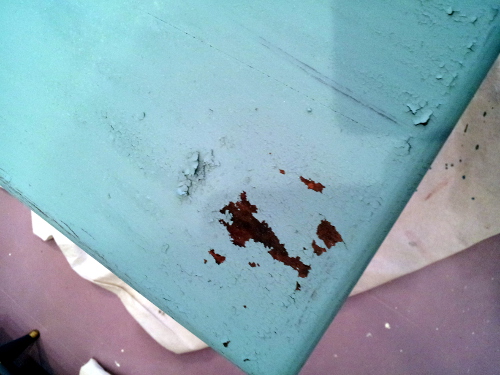 I was very excited.
After the paint dried, I took the table outside and gave it a very hearty going over with a medium sanding sponge. The paint on the top  was REALLY coming off to the point I wondered if any would stay on.
Here's how it came out…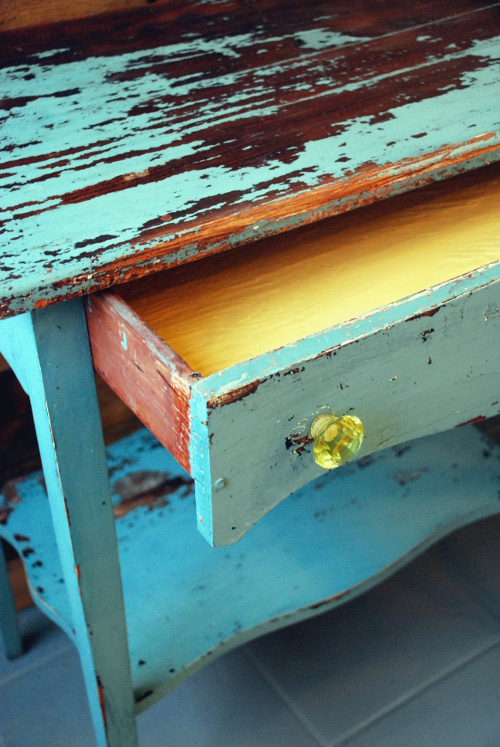 The funny thing is that the paint on the body mostly stayed on, while it was coming off in sheets on the top. My guess is that there was more previous finish on the top (it had been laquered, painted, probably rubbed over and over with furniture polish), whereas there may have been less done to the rest, and therefore the wood was more raw.
So I loved the finished look, and the piece was quickly sold and taken to its new home.
But this mirror, well, I wasn't too happy with it.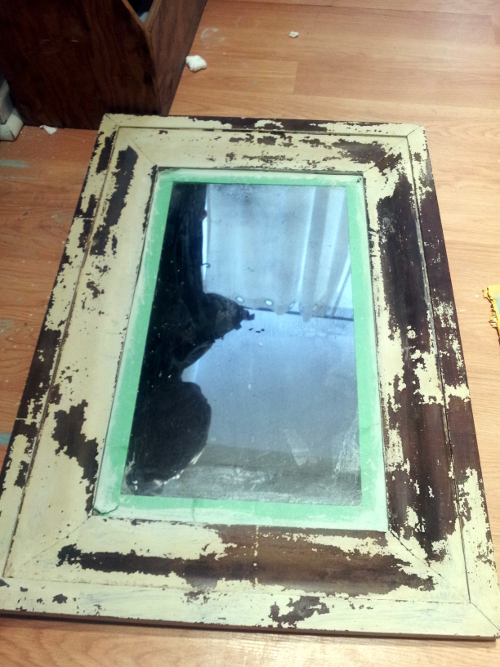 This wasn't even the end of the chipping. There were places where it was still coming off it huge chunks. It just wasn't working for me.
But the nice thing is that there's always a Plan B with milk paint. This is where bonding agent comes in…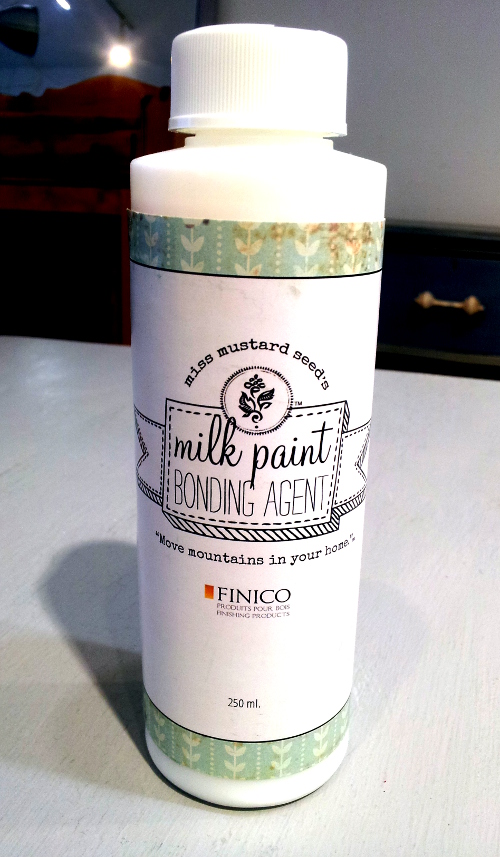 I decided to go with a coat of Tricycle for the mirror.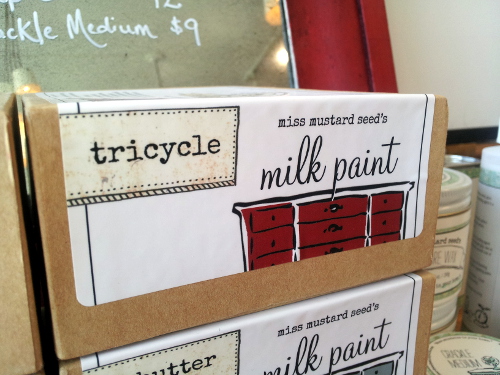 Mixed it all up, and added the bonding agent.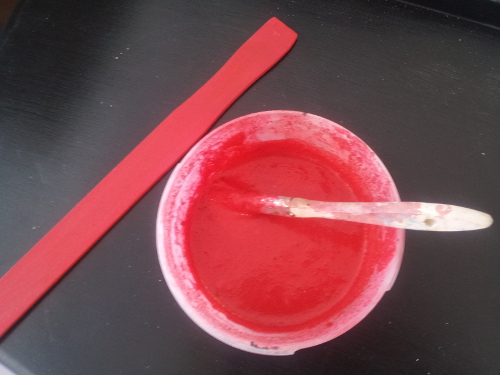 Such a vibrant red!
The paint with the bonding agent went on really well over the chippy-ness and really stuck to the surface.
Because of what was underneath, I ended up with a really lumpy, textured surface, which suited the old mirror perfectly.
I added lots and lots of Miss Mustard Seed's antiquing wax, which comes out more black than brown, and I love it.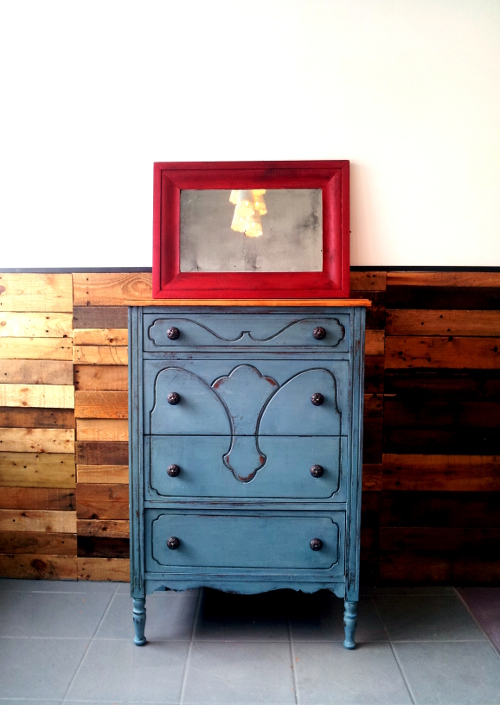 It's a perfect match for the French Enamel dresser. And I use it to display the lovely boxes of Miss Mustard Seed milk paint in my shop.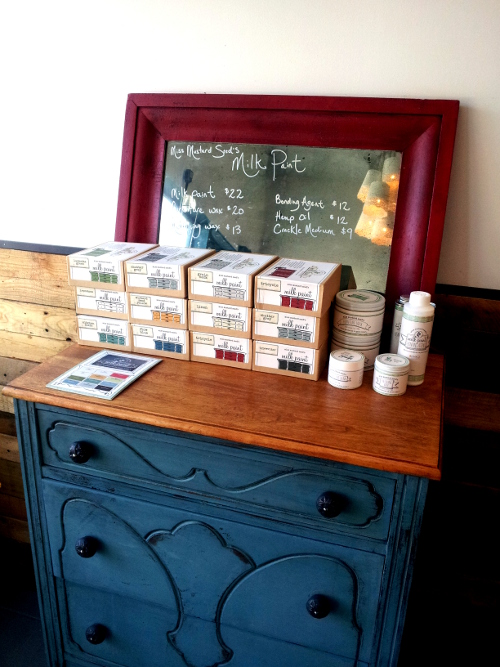 So, if your chippy is too chippy, opt for Plan B! You really can't lose.