Blue is my default.
I don't know why, but it's the first colour I always want to paint a piece. It's so obvious that an artist in my area has stopped into my shop on several occasions and proclaimed, "you have too much blue in here!"
But she's a green person. It seems you can divide the world into the greens and blues. Which are you?
Well, despite being firmly in the blues, I forced myself out of my comfort zone into this soft minty green.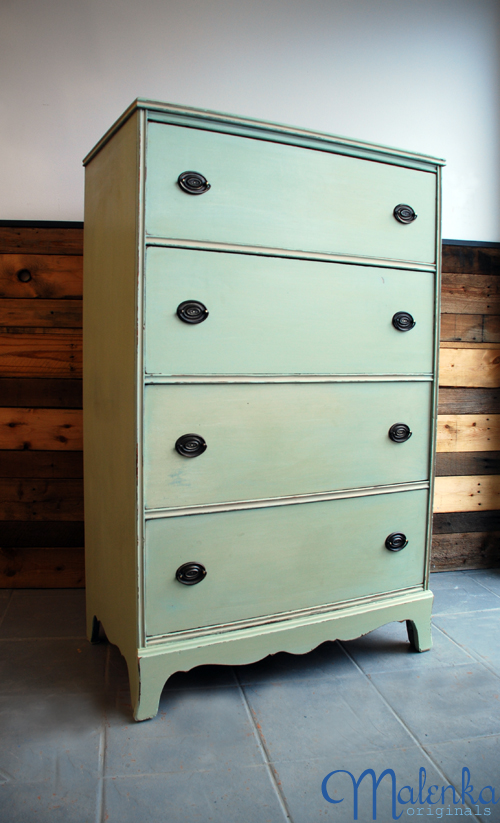 And you know what…I actually surprised myself with how much I love this green.
This is a Miss Mustard Seed milk paint mixture of 2 parts Grain Sack to 1 part Luckett's Green. It's a very gentle colour, mint green with a very slight yellowy tinge.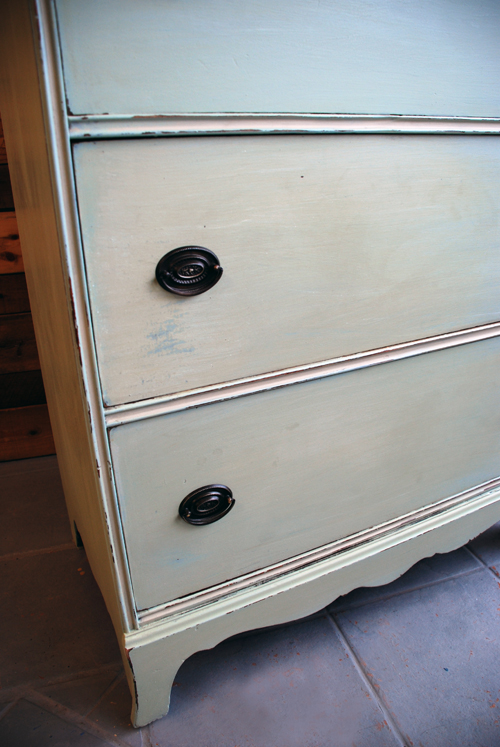 There is some gorgeous, very natural colour variation on this piece, especially on the drawers.
I did some gentle distressing around the edges and drawers. I also painted the inset with Annie Sloan's Country Grey. It's very subtle, but really makes the details pop.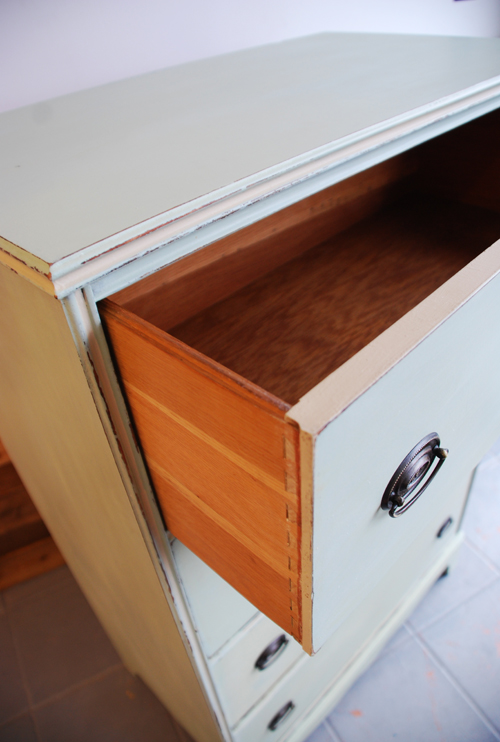 I didn't paint the inside of the drawers! You must be shocked. Nope, these ones were totally perfect alone. The wood inside is beautiful. I used some hemp oil to make the wood really sing.
These are the deepest drawers I've ever seen in a dresser. Honestly. The number of sweaters I could stuff into there…wow. And there's four of them, all equally huge.
And as you can see above, perfect dovetailed drawers, and the original hardware.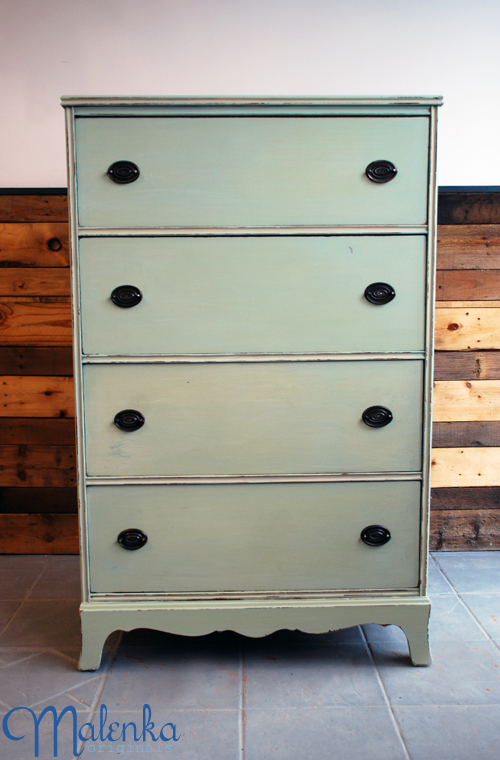 This is a spectacularly built dresser. I love the simple lines and clean shape. I'd guess it's probably from the 1940s, and is solid hardwood.
It would look particularly perfect in a baby's nursery. Great neutral colour for a boy or girl.
It's available now in the Malenka Originals shop.
$450 (includes tax)