My little paint shelf sees a lot of action…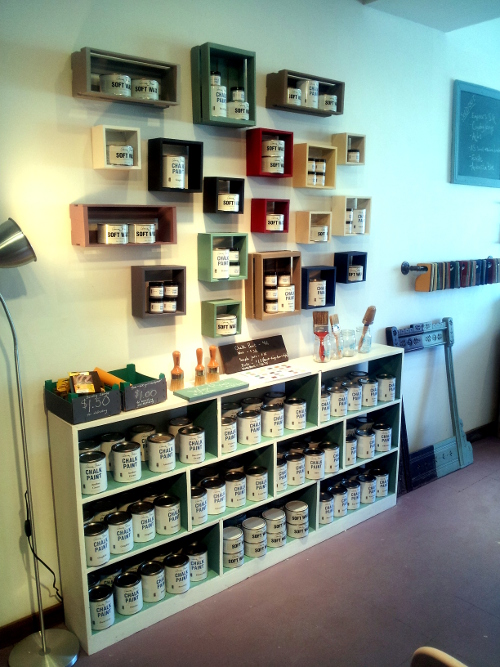 I can get over 100 cans on there. It was the perfect kijiji buy a couple years ago for $15. I painted it in Pure White with Provence on the insides.
Everyday I re-stock the shelves, move paint cans around, customers grab their favourite colours…hundreds of heavy, scratchy paint cans have been on and off shelves over the last 6 months.
And how much has it damaged the lovely Provence paint?
Amazingly, it hasn't. The only thing I've found on close inspection is this little scratch
Which is no big deal, because I can just paint a touch of Provence over it and re-wax, and voila, it will be gone.
So, besides the hairline scratch, the thing afflicting my shelf is a black streaking from the metal cans.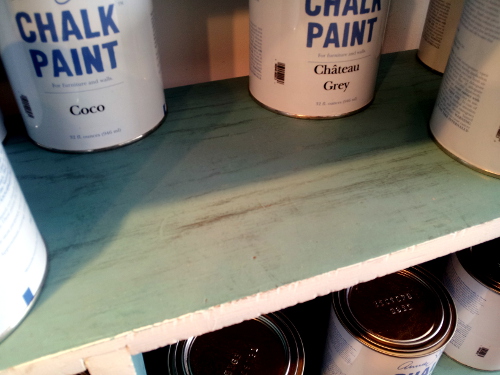 When I first noticed it, I tried scrubbing with water and soap. No luck…that stuff was stuck in really good. I remembered reading a fantastic post from Jessica at Paint In My Hair about how she cleaned her Chalk Paint table with mineral spirits after the kids made beautiful art all over it with crayons.
Well, there's a little bit of mineral spirit in the Soft Wax, so I decided to try and see if the wax would lift the metal stains.
Dipping in…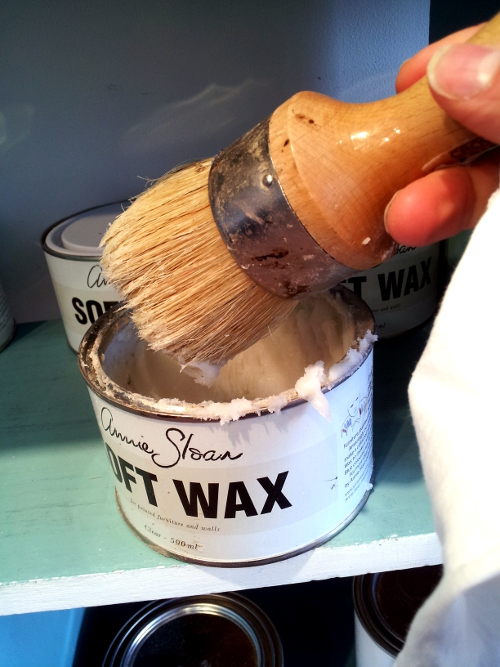 Putting it on…the wax brush makes it a lot easier.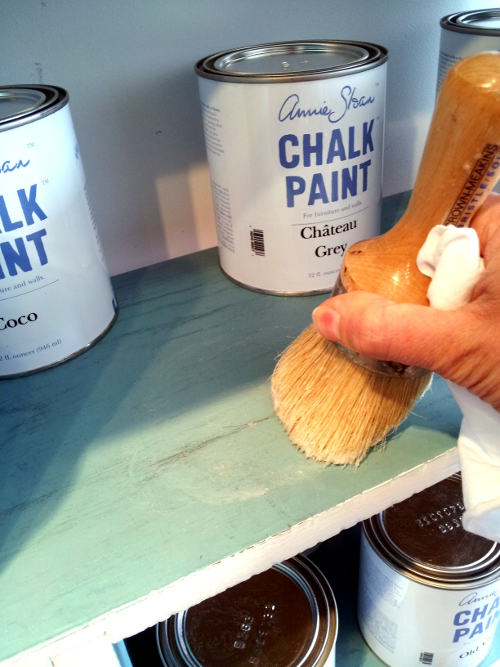 Then wiping with the soft cloth…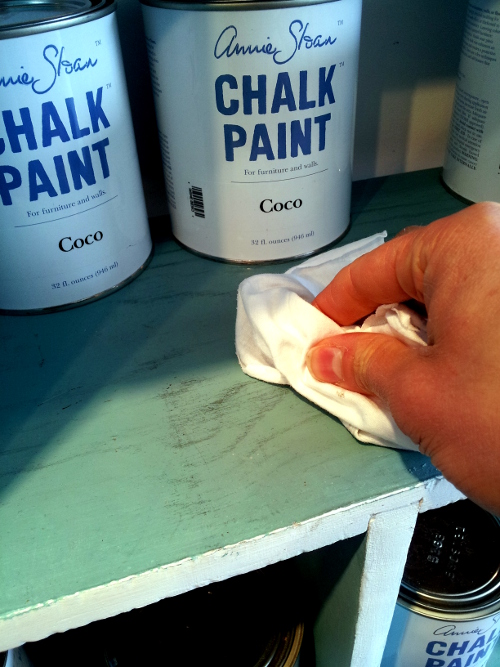 And magically… the streaks are gone!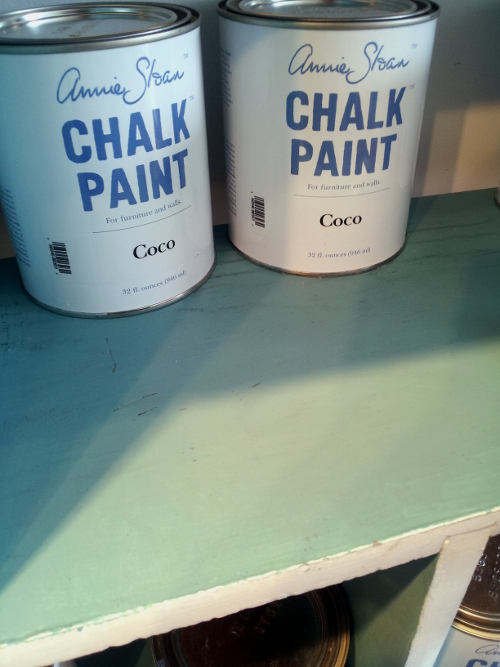 It's that easy…and now my shelf is sparkling again. The new coat of wax makes the colour more rich and beautiful, too.
Here's another shelf before…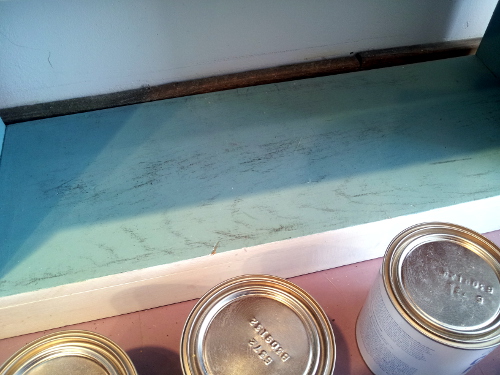 And after its wax treatment…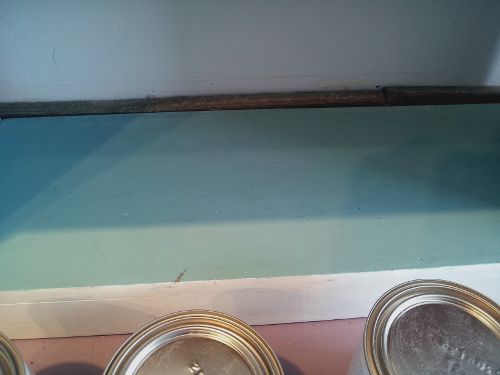 Very cool.
If you have any marks on your Chalk Paint surface, try using some wax to rub it out. If it doesn't come off, gently sand it, then reapply the wax. You'll be surprised how easy it is to keep it looking beautiful for years to come.