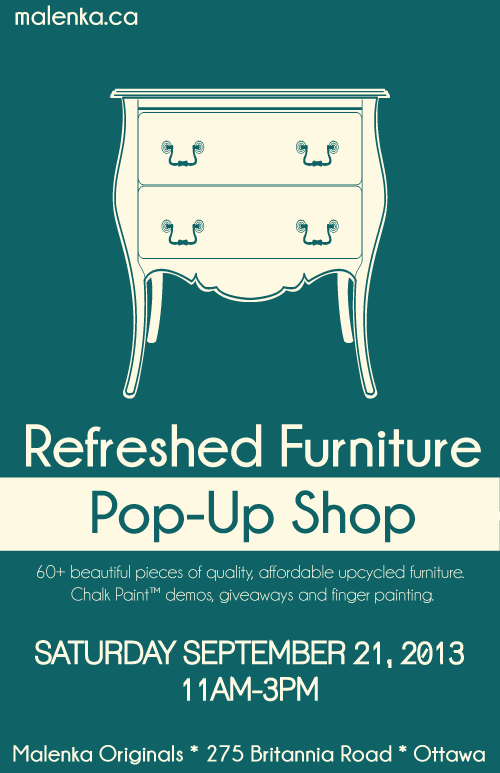 To celebrate the one-year anniversary of Malenka Originals shop in Ottawa,we'll be hosting our first ever Refreshed Furniture Pop-Up Shop!
There will be a parking lot full of beautiful, upcycled pieces of furniture available coming from some of Ottawa's most talented Chalk Paint™ and milk paint artists.
Plus, there will be draws, give-aways, demos, and come make your own hand-painted Chalk Paint charts.
For more info, contact Emma Woodman of Twenty-One Balloons Creative at emma@21bcreative.com.