Just got back from a whirlwind trip for Annie Sloan's first stop on her Canadian tour! She was presenting today on the main stage at the Toronto Fall Home Show.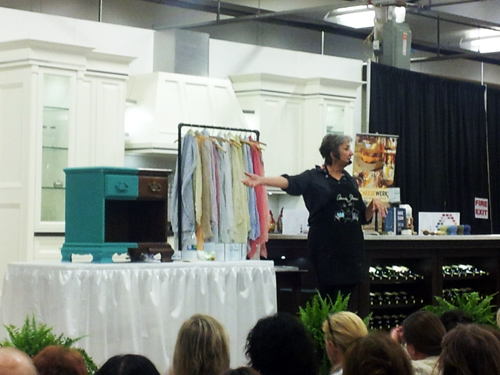 It was standing room only.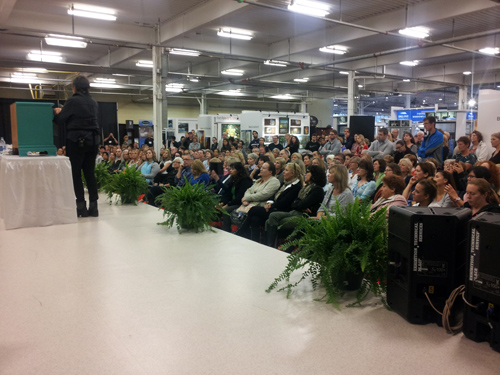 Earlier in the day she spent a lot of time talking with visitors, many who came from across Ontario (including Nakina, Sarnia, Kitchener, Port Stanley and Ottawa!)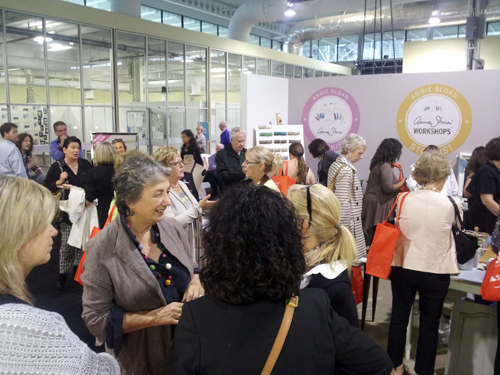 We had a booth at the show all week. Here's how it looked when we arrived around noon on Wednesday…
(That's dynamo Michelle Gallant from Diamonds and Toads,  deciding to change her Emperor's Silk chair to Graphite. And Melanie from The Painted Bench with Sean doing some exacting work on those decals.)
I was given the happy task of painting this fantastic MCM sideboard…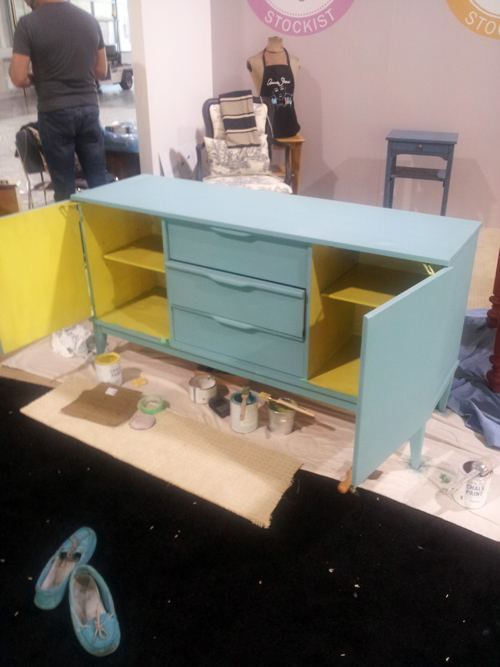 Provence (to match my shoes, of course) and English Yellow.
Miracles happened because we managed to get it to look like this in about 7 hours (which included painting all the furniture on site).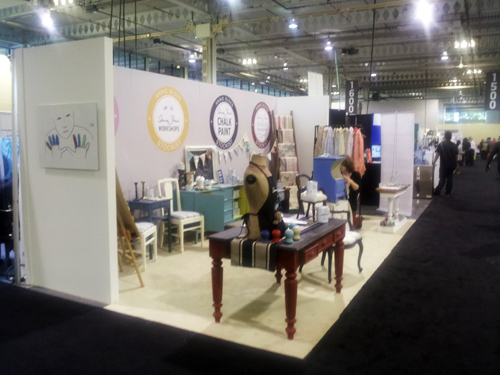 One of big hits was this improvised workshop table. People were painting and waxing all over the place.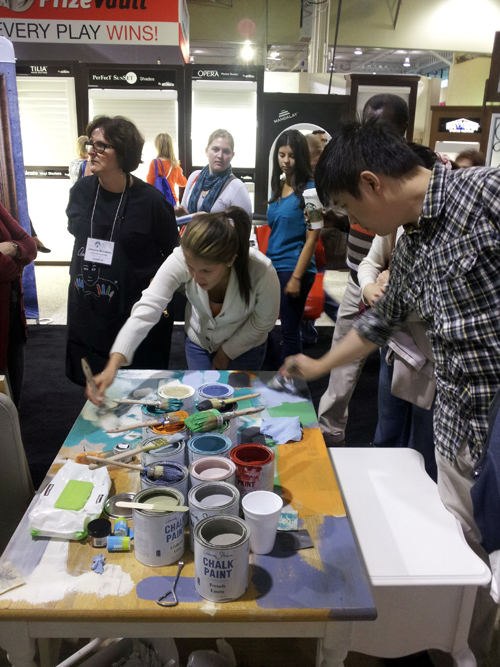 Toronto loves Chalk Paint™…that's for sure. Now we need the perfect stockist for the city! I'm sure it won't be long.
The Annie Sloan stockists in Ontario have tripled in a year. There are nine of us now.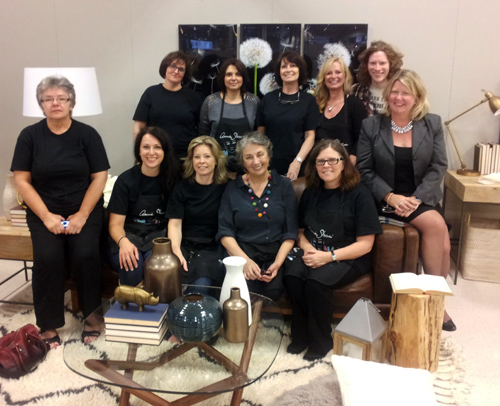 At the show were (left to right from the top) Nicole from The Painted Bench in Hamilton, Grace from Painted Out in St. George, Helen from Patina Home (who came all the way from Nanaimo, BC) Kathie and Mackenzie Jordan from Kathie Jordan Design in New Hamburg, Tina from the Home Show, (next row left to right) Elizabeth from The Melon Patch in Bath, and then me, Michelle from Diamonds and Toads in St. Thomas, and Annie of course, then Melanie, also from the Painted Bench.
For a full list of stockists, go to anniesloan.com.
I'm expecting the picture to be a lot bigger by next year!
Kx
(PS: Annie is off next to Montreal for an event on Thursday at Piorra Maison, then she'll be in Vancouver for the Home and Design Show. )