Oh yes. It's officially that time of year. The search is on for the perfect gift.
This year, we want to keep spreading the idea of upcycling, buying local, and helping out. So, we've compiled a few gift ideas which do just that.
****
Who wouldn't love to get some Chalk Paint™ under the tree this year?
Encourage your friends, family and neighbours to transform their tired, old furniture into something beautiful.
Introduce them to Chalk Paint™!
This deal should make it even easier…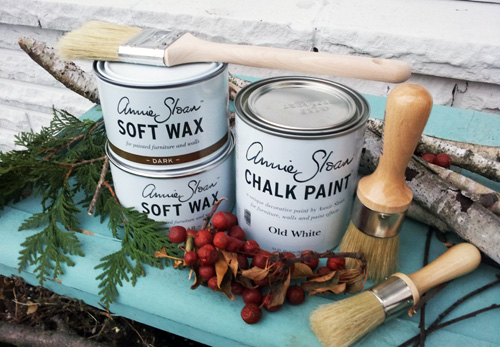 We've put together the perfect starter kit. It includes:
– A quart of Chalk Paint ($42 value)
– Dark Soft Wax ($32 value)
– Clear Soft Wax ($32 value)
– Madeline Medium Wax Brush ($26 value)
– Madeline Mini Wax Brush  ($20 value)
– 2″ Canadian-made natural bristle paint brush ($14 value)
This kit has a retail value of $166, but as a special Christmas offer, it's available for only $135.
This special will only be available until December 21st! (Please note, this offer is only available in-store.)
***
Another Christmas gift idea I'm really excited about…
In support of Ottawa charity the Shepherds of Good Hope, we've had these reclaimed wood tool boxes made by the Good Day Workshop.
Sturdy construction and built to hold a whole bunch of your paint and supplies, these boxes will keep you well organised!
Perfect for the Chalk Paint addict who has their supplies strewn all over the house (hello!).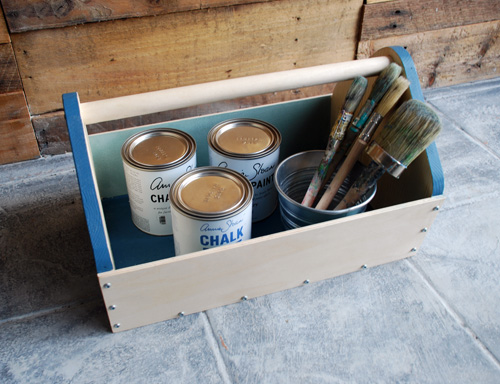 You can easily keep five quarts of Chalk Paint in here, plus two cans of wax, your brushes, sandpaper, rags…
We can paint it up in the colour(s) of your choice. Or, buy one unfinished to paint yourself.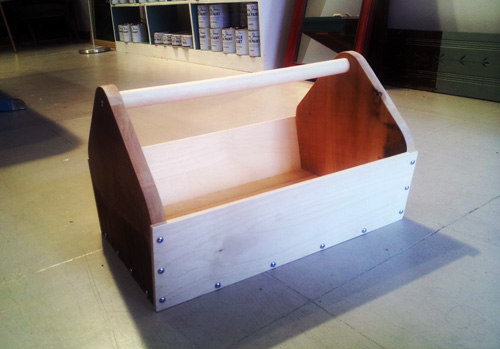 They have been stripped and sanded and are ready for whatever treatment you'd like to give them. Stain, oil, Chalk Paint, milk paint, or just leave the beautiful reclaimed wood as is.
Hand-made in Ottawa and supporting a great local charity.
$75
*****
We also have some beautiful reclaimed wood necklaces made by Ottawa artist Taylor Norris.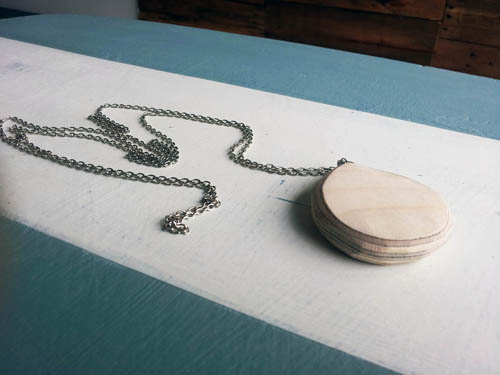 They come in various shapes, sizes and lengths. Each one is completely unique, showing the beauty and simplicity of raw wood.
$40
*****
Other great gift ideas are Annie Sloan books, painting aprons, gilding wax, brushes and milk paint supplies.
We also have gift certificates available. They can be tailor made, or we have some already made up in store.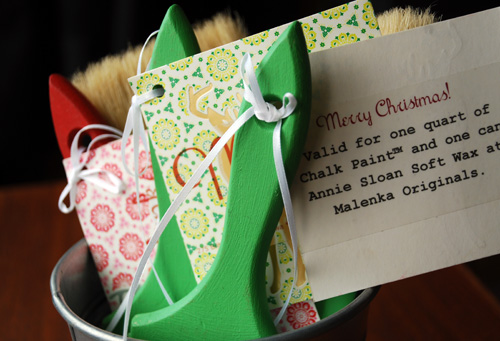 *****
And finally, if you need to give someone a little hint about what you want for Christmas….
Stop by and pick up a Christmas wish list postcard!
A nice festive picture on the front…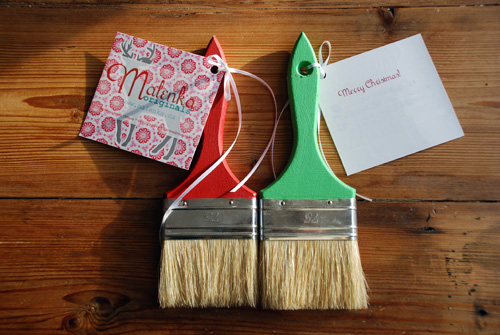 And a *very* important message on the back…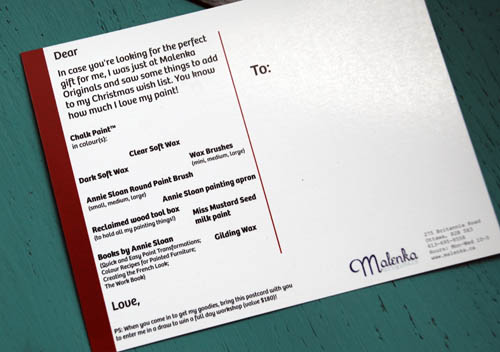 Fill it out like so…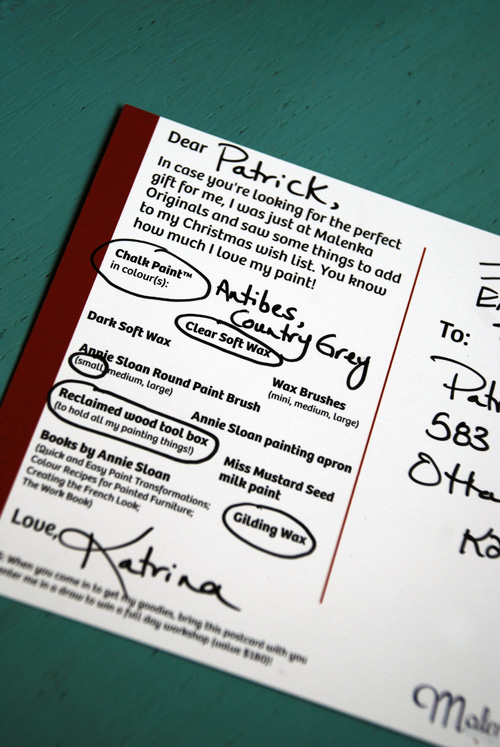 And leave it for us to mail, or sneakily slip it into your Santa's mail pile.
(The fine print you probably can't read on the bottom: if the card is brought back, with purchase you get entered into a draw for a free full day workshop, value $180!).
*****
Hope to see you soon. Stay warm!
Kxo