We've been having a brutal winter here in Ottawa this year, and everyone is sooo done with it.
So, when I was asked to come on CTV News at Noon, I wanted to do a big burst of colour to chase these winter blues away. I also wanted to show viewers how versatile Chalk Paint™ is.
I had a blast with Leanne Cusack — such an energetic, engaging host. Here's the full segment (I can't wait to tell my 7-year old son I'm a Transformer).
You can watch it here: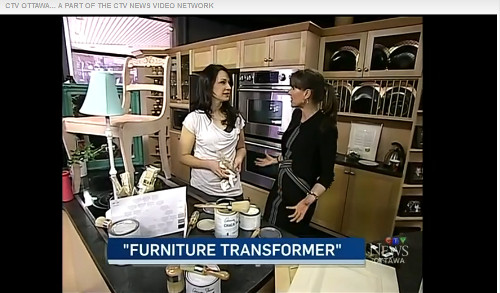 Here's the little 'before' vignette that I put together. Lots of variety of surfaces — wood, glass, metal, books, fabric.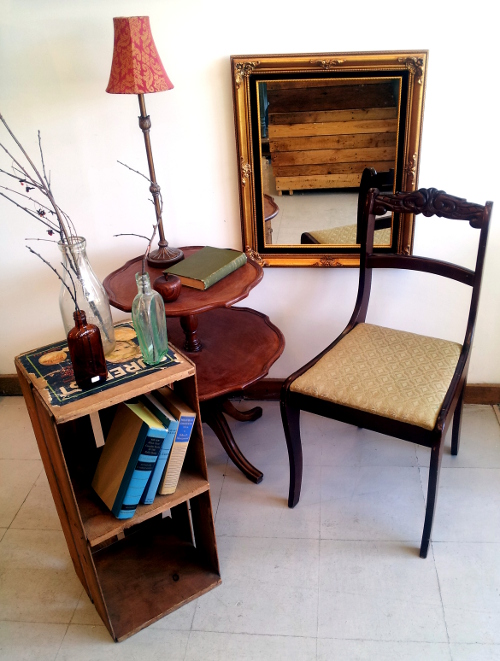 And after I got through with it…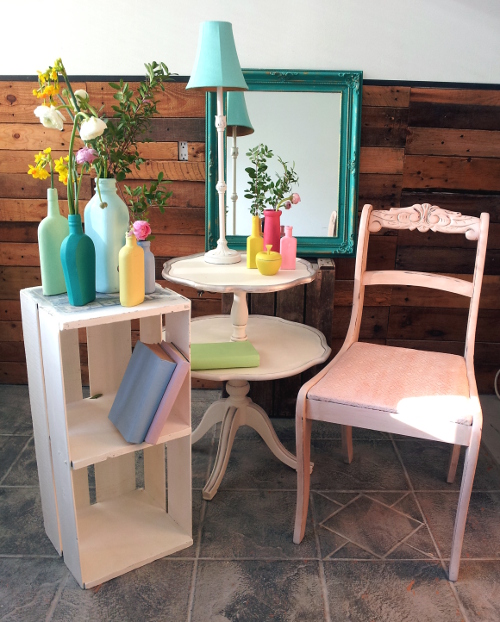 My Spring palette consisted of Pure White, Florence, Antoniette, English Yellow,  Louis Blue, and then the following colours all mixed with Old White — Emperor's Silk, Henrietta, Antibes Green and Arles.
My favourite transformation was these lamps. I bought the pair for $20.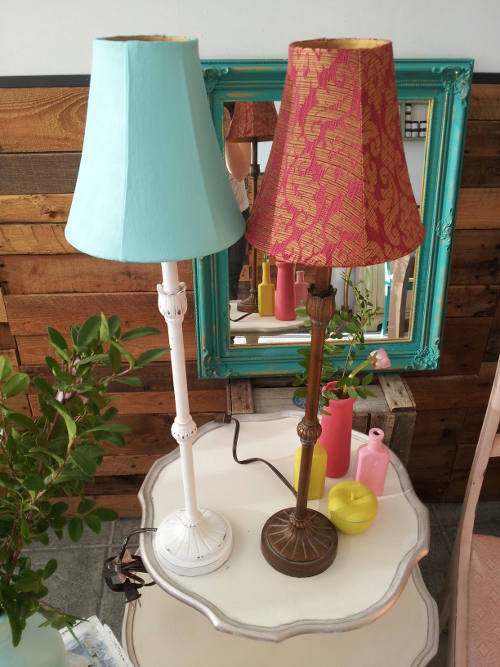 Yes, I even painted the lampshade! That is a mix of Old White with Florence. And the base is in Pure White with clear wax and some distressing.
The chair was also very exciting to paint…particularly the fabric. Here's a close up.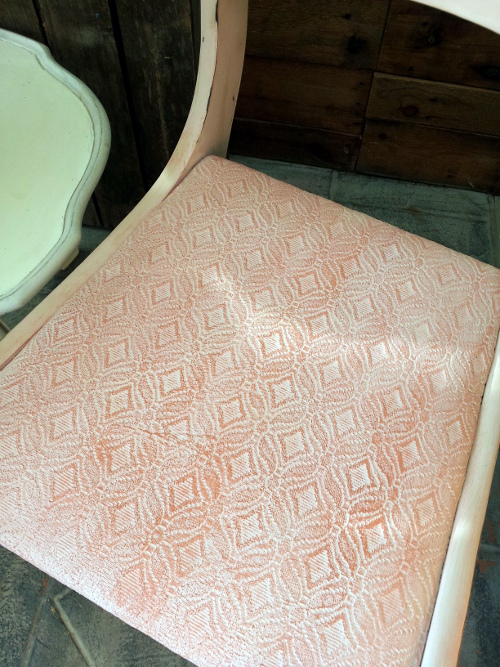 The chair was done in Antoinette, and then I dry brushed on the seat when it was dry, to make the pattern come up. When painting fabric, remember to use some water to help it soak in. And no, it won't come off on you!
And finally, the bottles and the flowers stole the show with their glorious colour.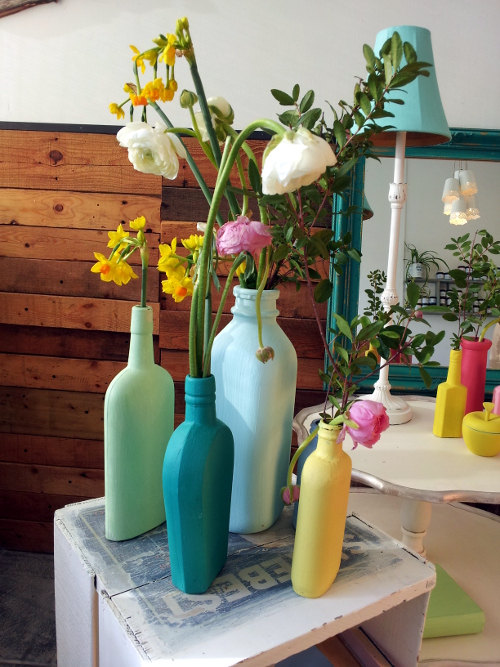 Amazing how colour lifts the sprits. Take that Winter!
Kx