Just back from a busy weekend at the National Women's Show.
Here's booth 805 just before the crowds hit!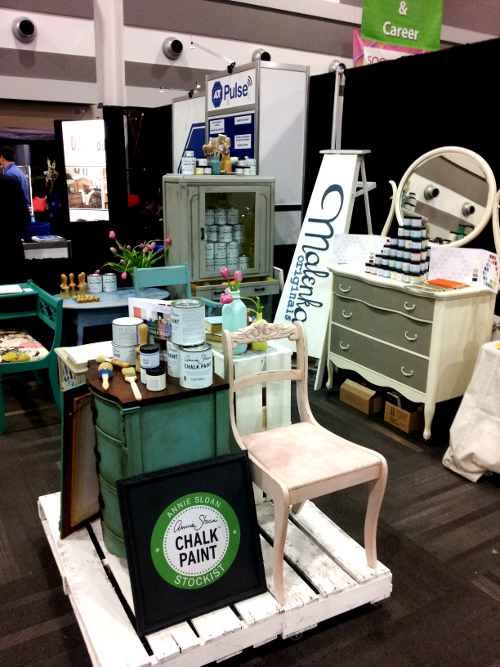 The pieces drew a lot of attention, especially this before/after piece in Provence with loads of dark Soft Wax. People were very excited to hear how I just painted straight over that shiny surface without having to do any sanding, stripping or priming.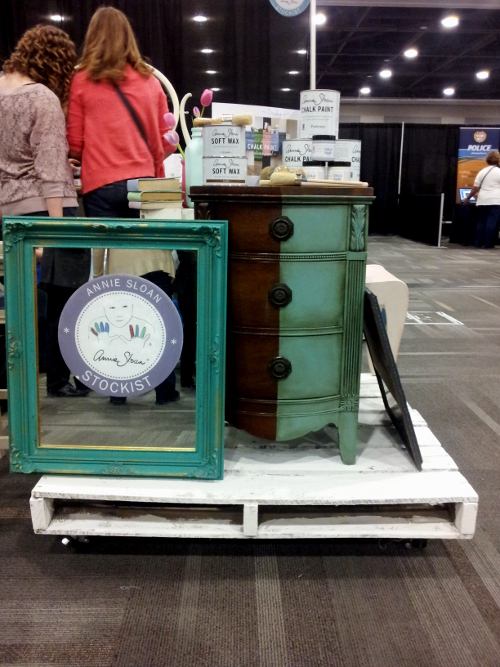 We had a great time meeting and talking to hundreds of women. Here's Cristina on Saturday.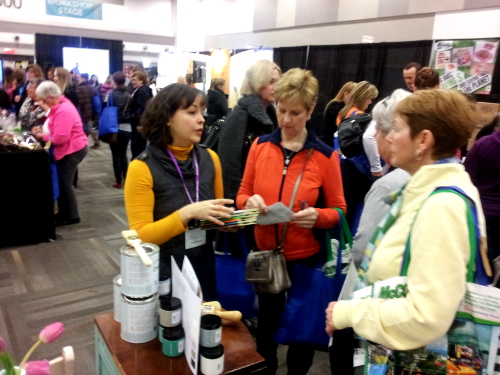 And on Sunday I transformed some old dining room chairs on the Workshop Stage.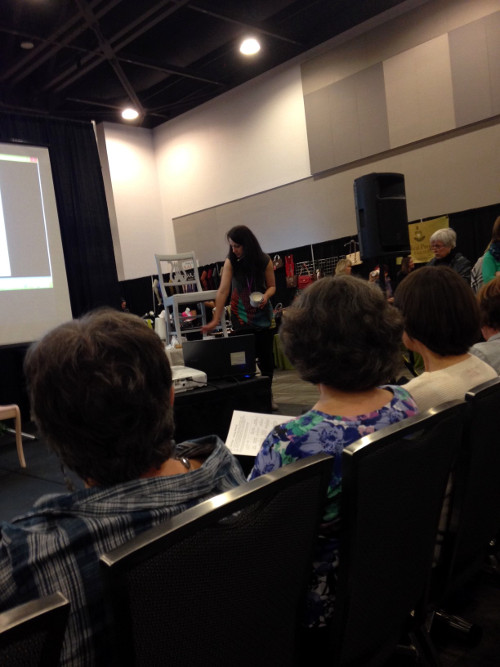 It was a fun weekend, and we're looking forward to seeing some new faces around the shop soon!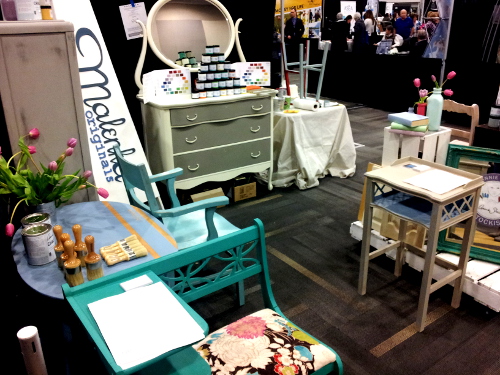 And if you're looking to do some workshops, drop me an email at katrina@malenka.ca. New workshops are coming soon!
Katrina x