I've been really loving the combo of Old White and French Linen lately. There's something about the coolness of the French Linen contrasted with the softness of Old White.
This is an antique dresser we've had in the shop for a little while, but has now gone to a very good home.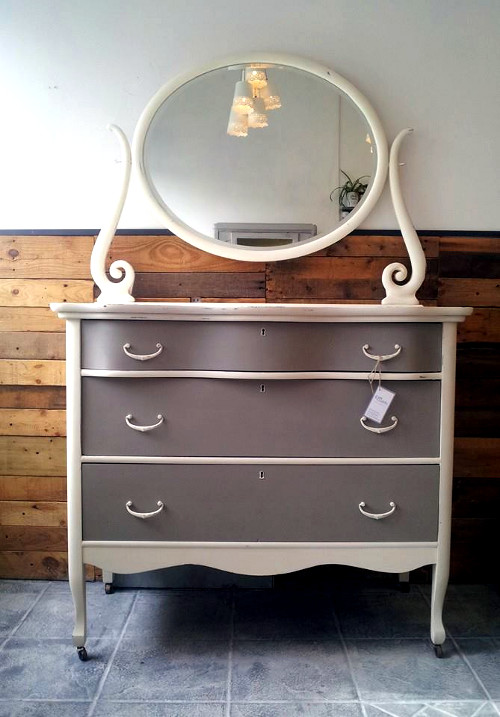 The drawers are in French Linen, and the body is in Old White. I opted to just do Clear Soft Wax on this one, with some gentle distressing on the edges.
We did Duck Egg in the drawers, which is also beautiful with the French Linen and Old White.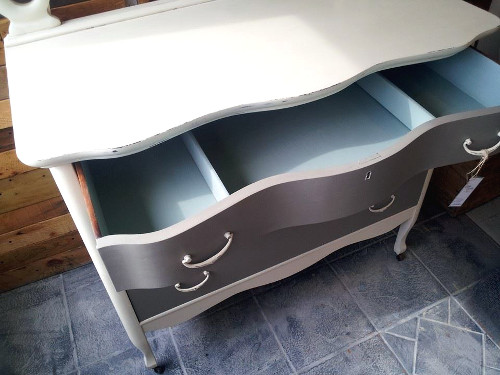 Some friends were looking to redo an antique secretary desk, and also decided to do this combo. We picked a warm Sunday June afternoon and set about painting it.
Here it is before…minus the drawers (note the pizza-box stained top!)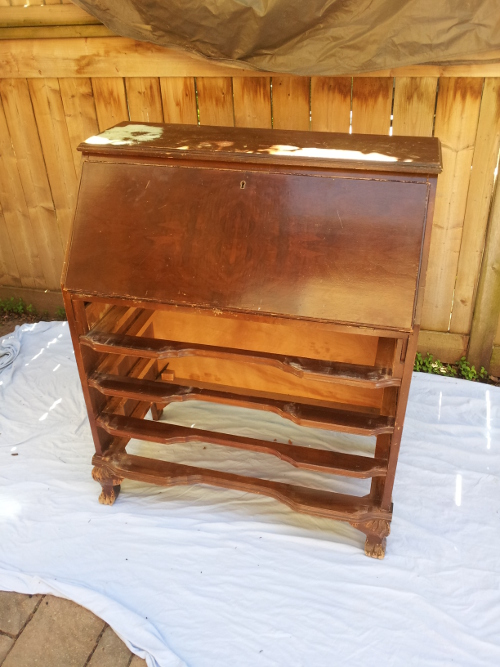 It was late afternoon, and we opted for a spot in the shade. Please remember that ideal painting temperatures are around 14c to 24c. If it's too hot, the paint can crackle (especially if you're in direct sun!).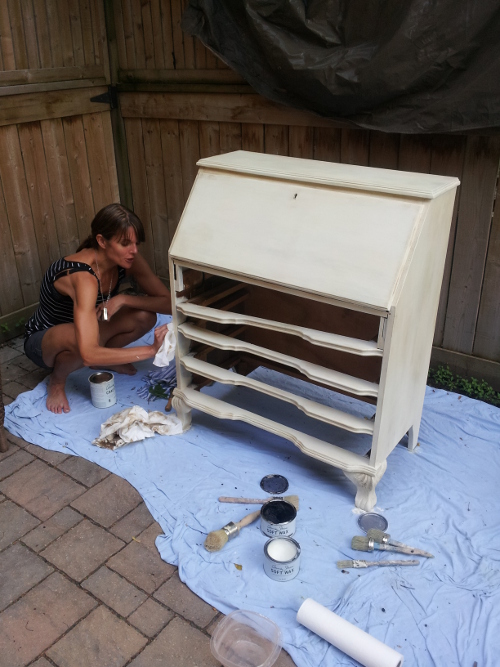 Painting all done, Jessica is waxing, doing a very, very light antiquing wax after the Clear Wax. (Judging from her expression, she might also be having an "ahhhh" moment — or is that an oops expression?)
Regardless, all went well, and here's the beautiful after shot.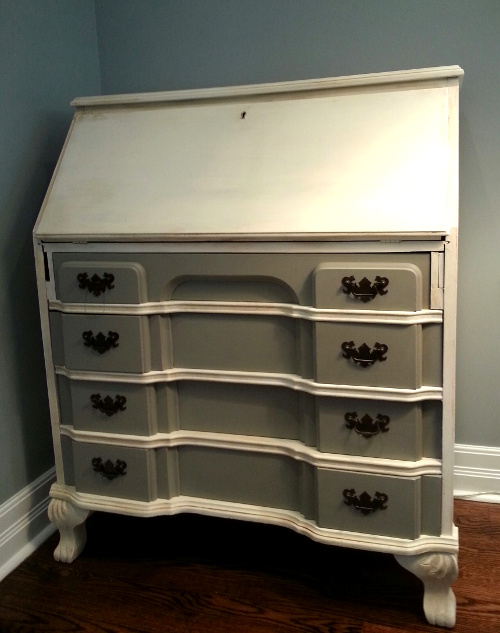 And it only took us 3 hours to paint and wax! (Wine breaks included.)
Wishing you many warm June painting afternoons with a good friend…
Kx