My life has been under construction this month, as my family moves houses. Whew…it's only been 3 years since our last move, but I forgot how all-encompassing and consuming it is.
The fun part is that I've been able to really go wild with my Chalk Paint projects. No surface is safe. Even my toes.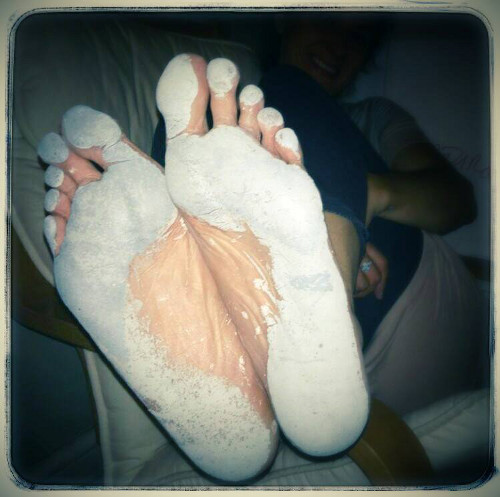 This happened as I was painting the linoleum floors. Yes! I painted the linoleum. I'll have full details of the process in an upcoming post (when the whole project is finished) but here's a sneaky peek…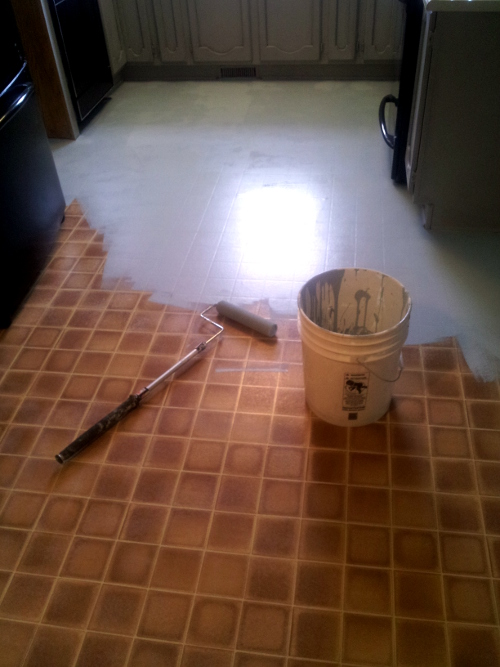 Goodbye circa 1988 brown rustic-in-a-bad-way.
I also attacked the brown oak kitchen cupboards with a vengeance. Here's the first coat on, half way through!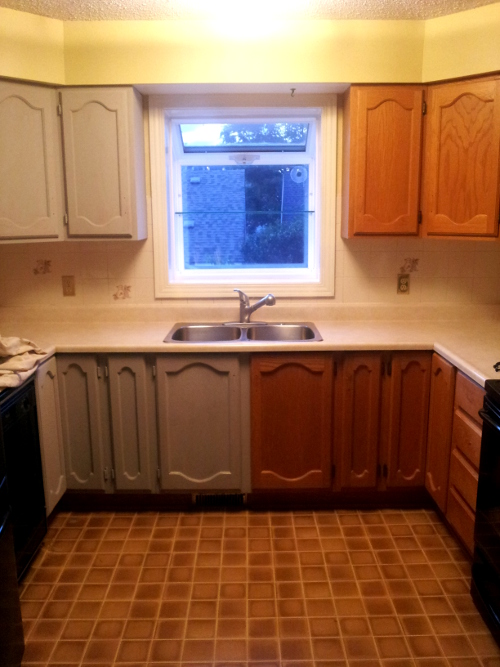 Wait til you see the whole thing, with wax too. It's a huge transformation.
Chalk Paint is amazing for kitchen cupboards. I picked my favourite Greige mix of French Linen and Paris Grey. No sanding, stripping or priming. I just cleaned with an eco-TSP, then painted two coats. Following up with three coats of wax (at least 24 hours in between) is also recommended.
More pictures of the Paint-renovation to come soon (can that be called a paintovation?)…just gotta get through a few more boxes first.
Kx