As you may have already heard, this Friday is #AnnieSloanLate, an international event where Annie Sloan stockists around the world are opening their doors after dark.
Please join us at Malenka Originals this Friday, November 21st from 5-9pm, where we'll have a few extra special events happening, and a chance to raise money for CHEO.
First off, DEMOS!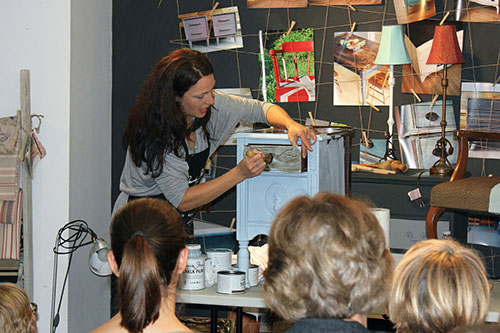 If you missed the demos at the pop-up shop (maybe you couldn't fit in the store it was so packed!), come by and learn some tips and tricks for using Chalk Paint™.
6:00pm — Basic Painting and Waxing Demo
7:00pm — Learn how to master a Wash and Wet Distress.
8:00pm — Learn the Modern technique and the Rustic Technique
***************************
And if you'd like to practice some of those techniques, we'll have a special painting table for you to master your skills.  Paints, waxes, gilding wax and other products will be out for you to try on sample boards. Paint your favourite Chalk Paint™ colours to take home! Or maybe there's a colour you've been considering getting, but need to try it out first. This is your big chance!
And yes, you can use all 32 colours if you want!
We'll have a big bucket of sample boards available for a suggested donation of $2. All donations will go to CHEO.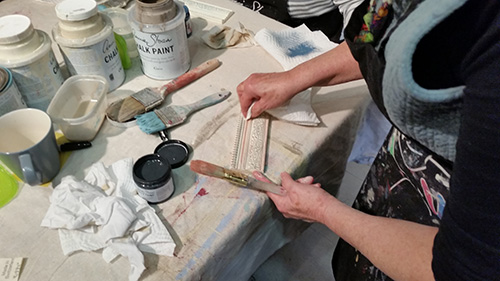 *******************
Friday night will also be your first chance to buy our special Christmas Starter Kit! This kit has a retail value of $166, but as a special Christmas offer, it's available for only $135. (Please note, this offer is only available in-store.)
And as an added bonus, the first FIVE people to buy a starter kit on Friday night will also receive our brand new Madeline Buffing Brush (value $21) free!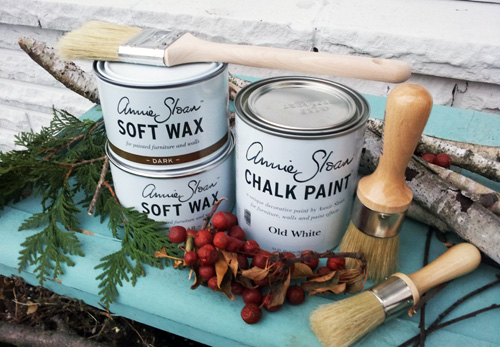 The starter kit includes:
– A quart of Chalk Paint in your choice of colour ($42 value)
– Dark Soft Wax ($32 value)
– Clear Soft Wax ($32 value)
– Madeline Medium Wax Brush ($26 value)
– Madeline Mini Wax Brush  ($20 value)
– 2″ Canadian-made natural bristle paint brush ($14 value)
A total value of $166, but available for only $135!
This special will only be available until December 23rd, but again, for the special #AnnieSloanLate event, the first 5 customers to buy this package will also receive a Madeline Buffing Brush free!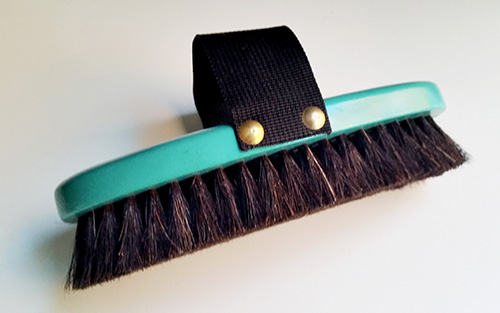 And to make this an ever sweeter deal, for every starter kit sold on the evening of November 21st, we'll donate $10 to CHEO.
*******************
If you aren't needing a starter kit, but still want to pop in to pick something up, we'll also be giving away a free 3″ natural bristle paint brush (value $16) to the first TEN people to spend over $42.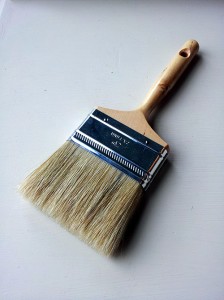 *******************
So please join us on Friday night from 5-9pm, and don't forget to bring some change for our special painting table!
Hope to see you then!
~ The Malenka Originals Team