We just had an epic hardware battle on Facebook. We asked what people preferred, the blue knobs or the crystal knobs for this cute antique dresser.
What do you think?
The Crystal?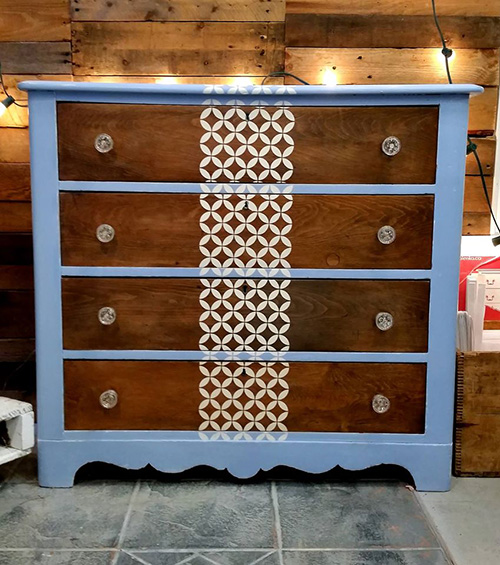 Or the Blue?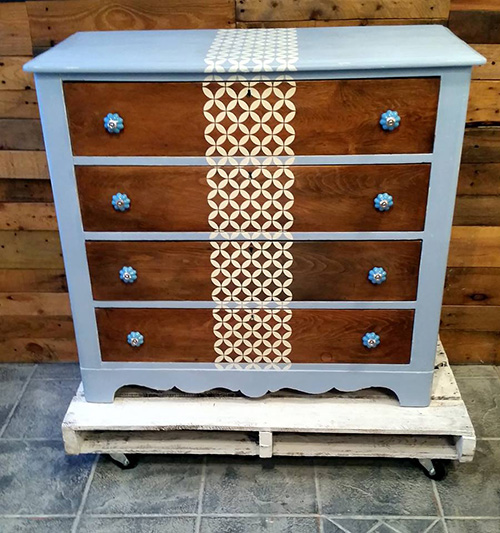 Well, the Crystal killed it, with 42 votes. Blue got 18.
Some thought the blue made it too busy, or too baby-ish. Others liked the blue because it brought the piece together. Crystal seemed to be the favourite because it blended in better with the overall feeling of the piece.
Either way, it's a cute piece, and has come a long way from its original plain start.
We first painted it in Old White, then Louis Blue on top. Then gentle distressing so some of the Old White shows through.
The drawers were stripped down with eco paint stripper. Then re-stained and waxed with Annie Sloan's Dark Soft Wax.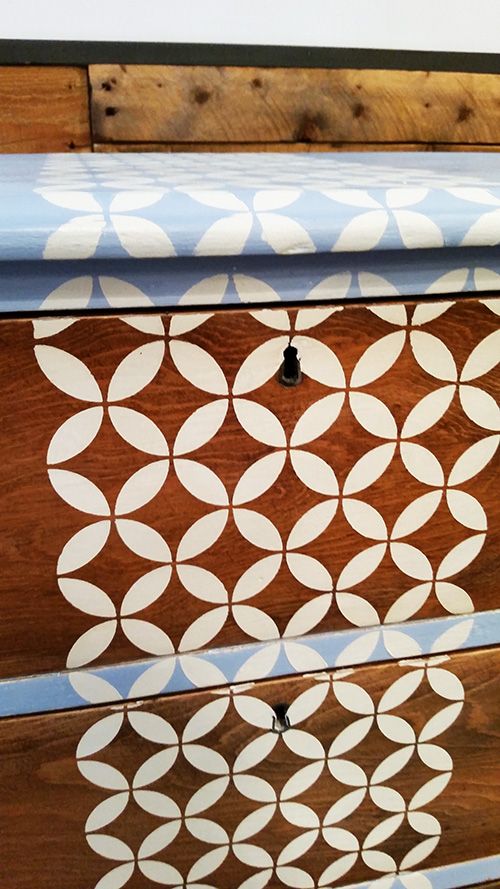 The stencil is by Royal Design Studio, which we now stock in the shop. Endless Moorish Circles is the name of this particular stencil. Their stencils are amazing and really easy to use.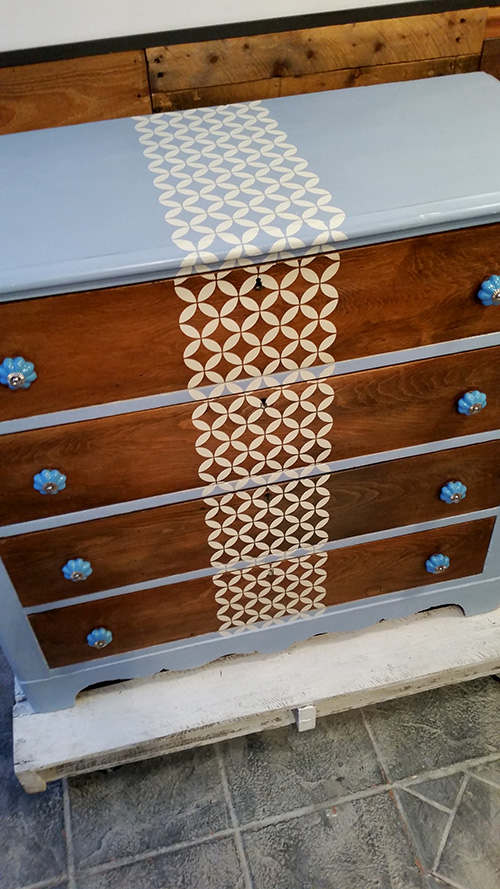 Now that we have the knob decision out of the way, this little lovely is looking for a new home.
Price is $260 + tax. Pop in to have a look some time!