If you're thinking of popping in to see us over the holidays, here's when we'll be at the shop.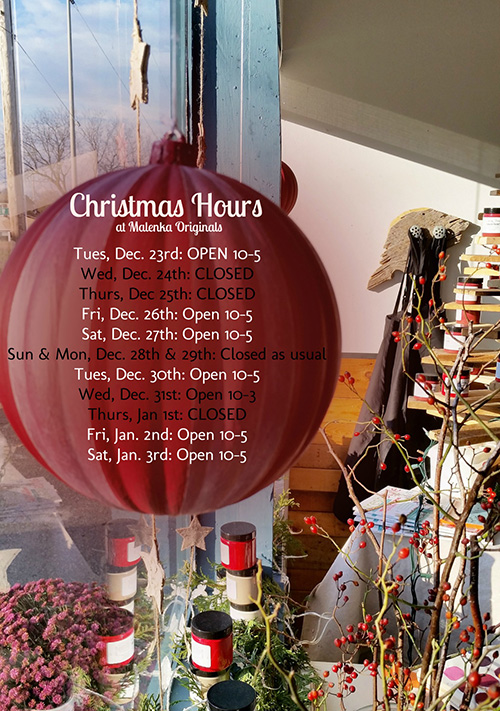 Thank you for all your inspiration, smiles and great before-and-after photos this year! We're very grateful for our amazing customers.
Wishing you all a safe, happy and colourful holiday time, and we look forward to seeing more of you in 2015.
Love from Katrina, Cristina, Erin, Julie, Yvele, Laurie and Cindy