Still love it, but with Christmas over, we've moved on from deep red for the moment.
But in this deep freeze, we're still craving something warm, but with a splash of bright. A colour we can sink into while hibernating, but also gives us hope that Spring is indeed coming.
Enter our favourite coral mix!
We love it so much we repainted our workshop table a few days ago…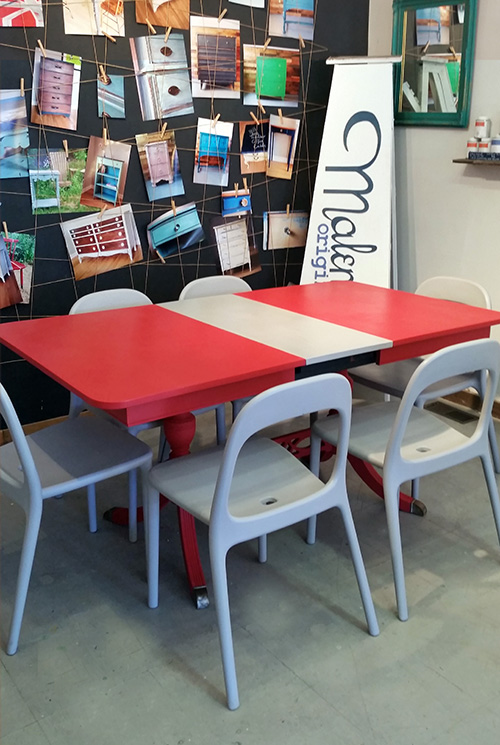 Doesn't it look great with the Paris Grey leaf and chairs? Such a sharp, modern combo.
Last week it was painted with our favourite turquoise mix, Greek Blue and Florence. But we wanted a change. (It happens. Frequently!)
With Chalk Paint™, it's so freeing to know you can just paint right back over the wax and it will stick. Yes, it's true! The general rule of thumb is to wait at least 24 hours before painting over. And if your surface is sticky or tacky (which likely means you used too much wax and didn't wipe enough) just give the surface a quick sanding with 220 before re-painting.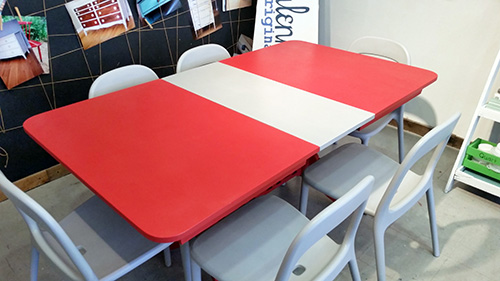 We also used coral on this gorgeous antique secretary desk as the pop of colour inside.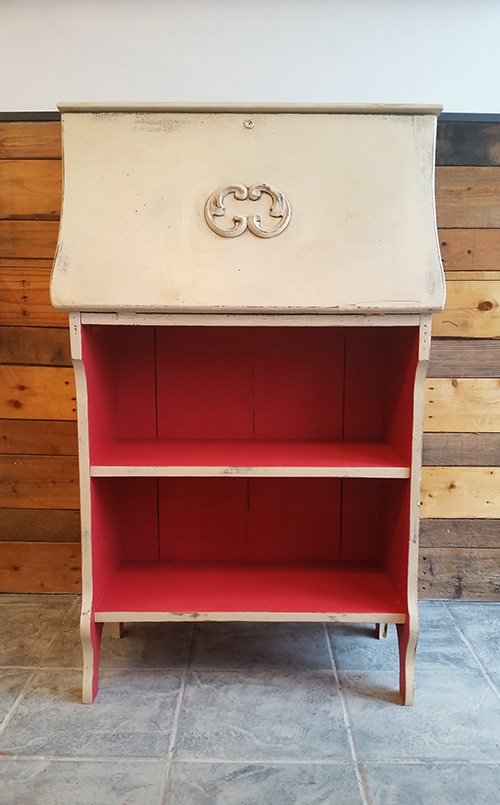 Old Ochre with dark Soft Wax was used on the outside to keep the antiquey look. The coral just has clear wax.
We think it goes beautifully with the Old Ochre for a vintage look. It really brings a bunch of happy to the inside.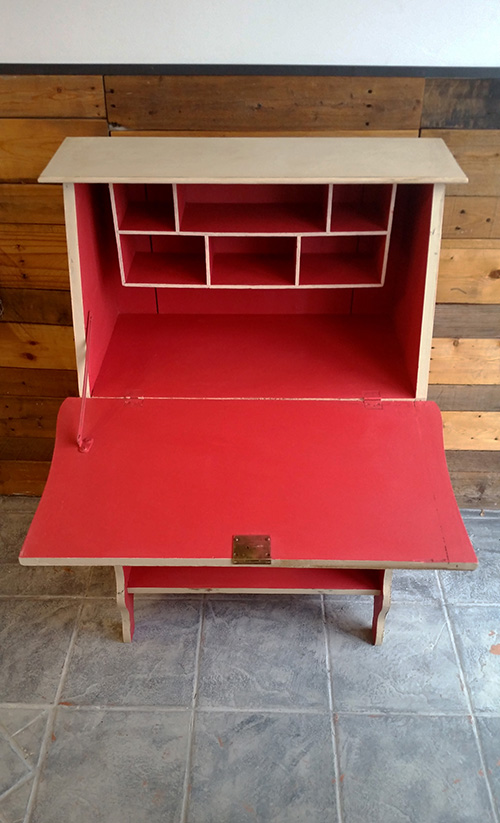 This cute side table was the first piece we ever used this mix on.
You probably  saw it at some point in the shop. We kept it for many months, despite much interest! Finally we parted with it, and it's now in its new home.
And the secret receipe for this colour? You may be surprised…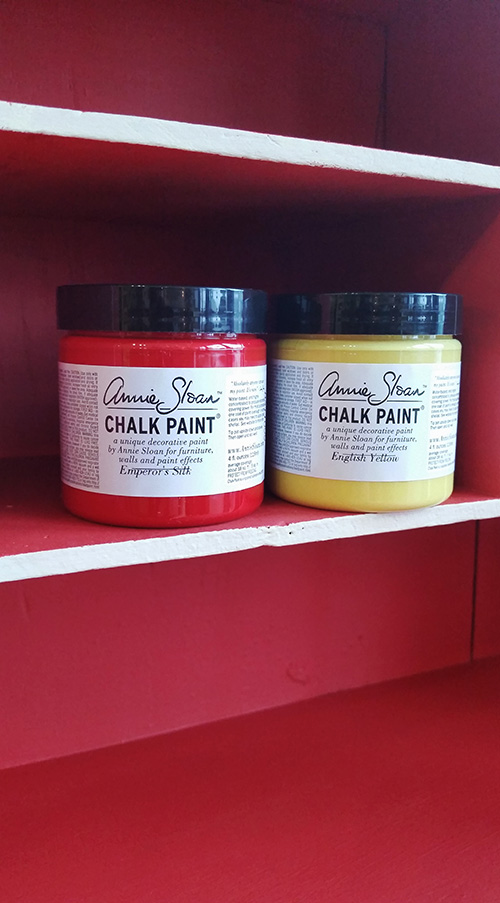 It's a 50/50 mix of Emperor's Silk and English Yellow! We discovered it by accident at a colour mixing workshop.
Our past attempts at coral involved different proportions and combos of Emperor's Silk, Barcelona Orange, Scandinavian Pink, Pure White. But we could never get it right.
This mix has the perfect tones…it's not too pink, not too orange, not too red.
It's just plain lovely…come in some time, take a load off, and see for yourself!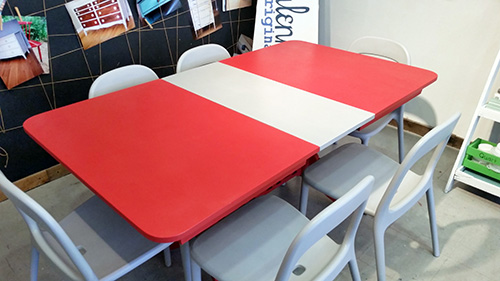 ~ the Malenka Originals team