Our workshops are filling up super fast, which must mean it's really truly Spring — everyone is itching to jump into their projects!
We've just added six workshops for May.
Chalk Paint™: The Basics, where we produce beautiful samples like these…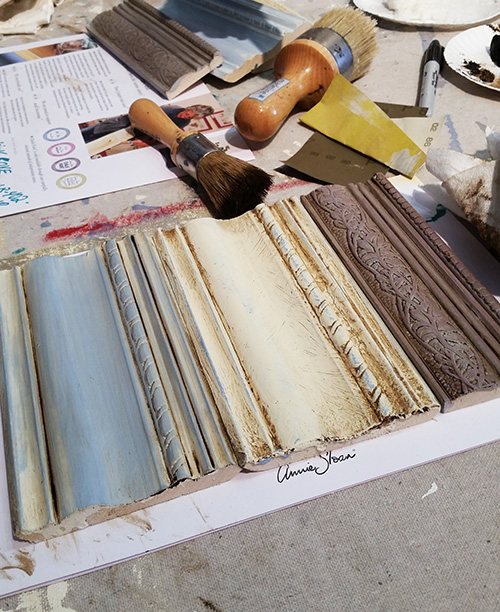 In Chalk Paint: The Basics, you'll leave five of the most important Chalk Paint techniques on sample boards, plus learn all about both Clear and Dark Soft Wax.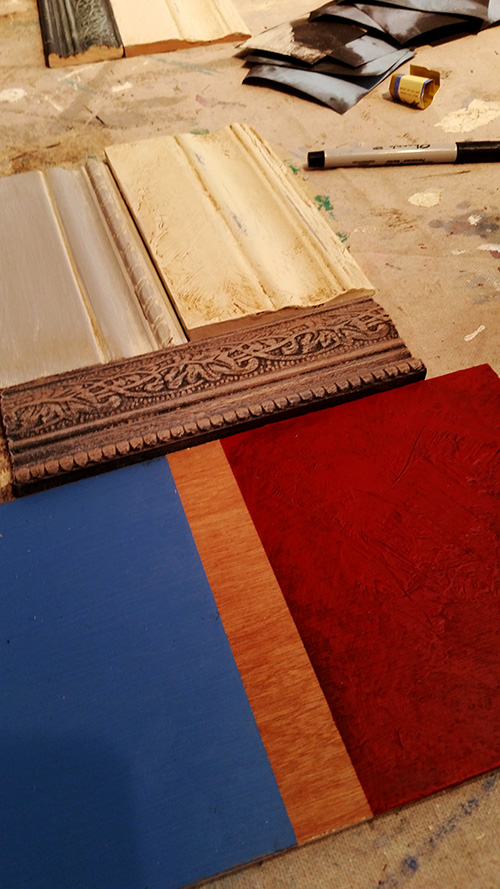 This workshop is great for beginners, but also very useful for anyone who has already been using the paint. We've even had serious Chalk Paint addicts come back and take the workshop after months and months of using the paint, and they always tell us how much they learned!
We've also added two dates for the Painted Kitchens workshop.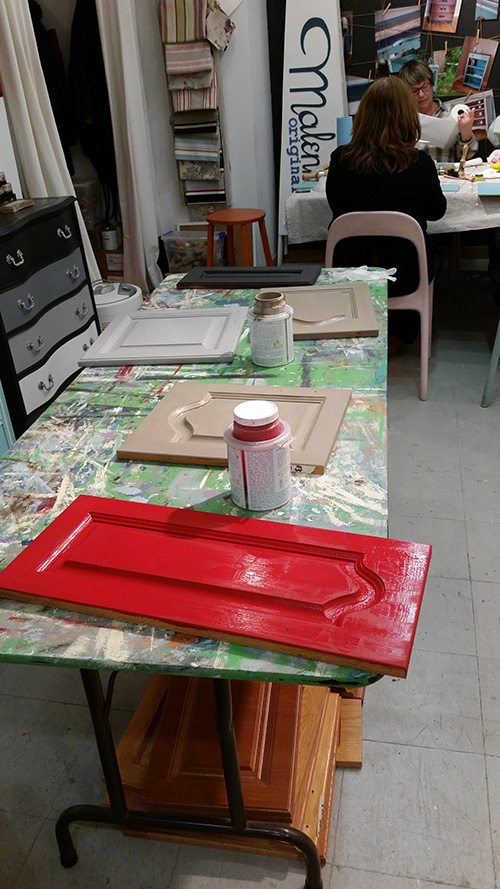 This workshop focuses solely on kitchen cupboards, and will give you all the tips, tricks and confidence to attack this big job.
More information and booking can be found here on the online shop.
Hope to see you at the workshop table soon!