We like all types of furniture, but it seems that us girls here at Malenka Originals have a particular soft spot for Mid-century modern pieces.

(If you haven't already met them, Erin and Cristina work at the shop, and also both have businesses painting beautiful pieces with Chalk Paint™. Check out more of Erin's work at Bluebird Upcycled Furniture and Decor and Cristina's at Gar-Art Sale)
So, we were all really excited to watch Annie Sloan's new videos on painting a Mid-Century Modern piece.
There are three parts, which cover colour mixing, painting a smooth finish, and waxing a modern finish. She also talks a bit about her new paint brushes (which are amazing for achieving a smooth finish) and her wax brushes.
On my recent trip to Annie's workshop in England (more on that in a future blog post), I got to see the finished piece, and also an up close of her sketch that she was working on in preparation for this piece and video.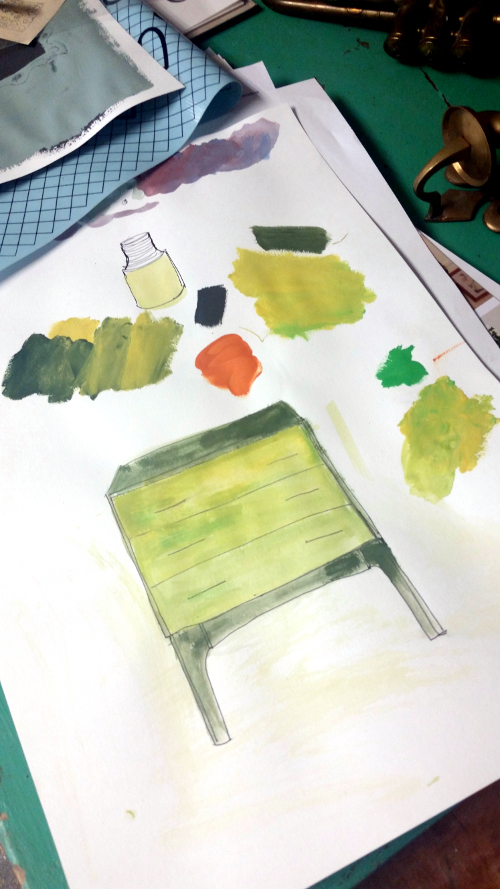 Pretty exciting to see the artist at work!
Enjoy the videos, and we look forward to seeing all your Mid-century masterpieces at some point!
Kx