I've been spending a lot of time with this bench over the last few months. It's become a bit of a summer crush.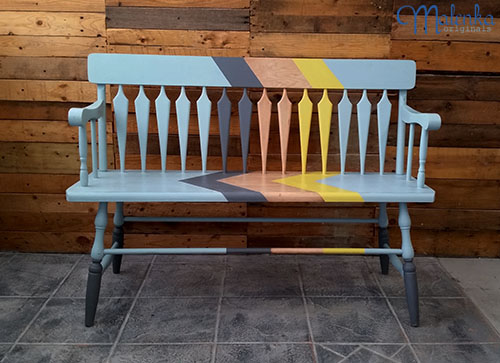 But this is not simply some frivolous affair. No, I loved this bench when it was at its worst. From the first moment I spotted it. Even when it looked like this.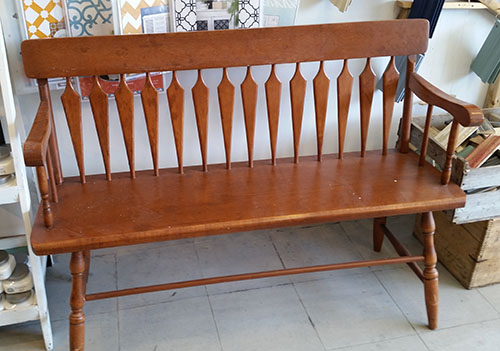 The turned legs gave it the feeling of something old and comfortable, but those back spindles feel so mid-century and kind of groovy. This bench felt a bit uncomfortable in its own skin. It wasn't quite sure what it wanted to be. I liked that.
I knew I wanted to play around with those spindles. Really pull them out and accentuate them.
There was one failed experiment…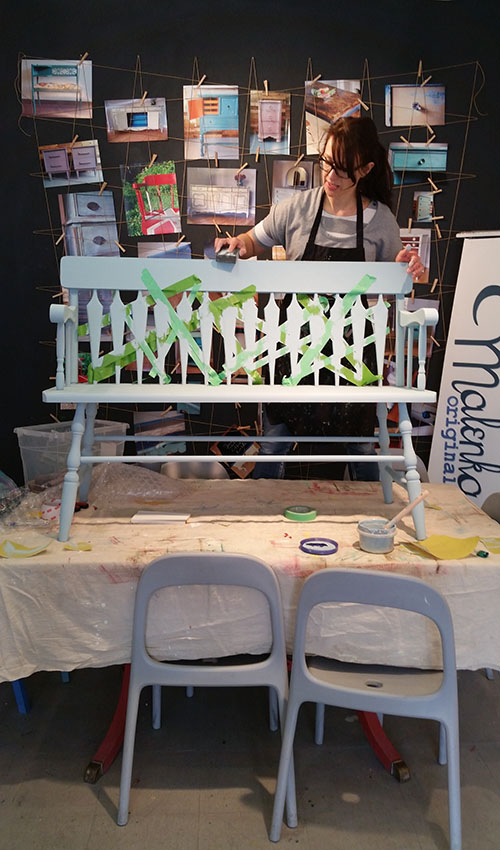 Really, don't even ask.
There were some raised eyebrows in the shop, let me tell you.
Anyway, after my painters-tape cray-crays, I settled into a slightly more simple geometric pattern.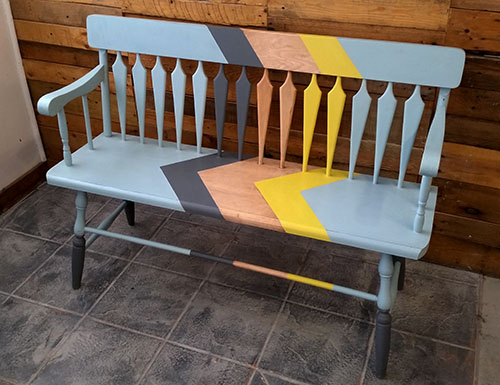 I started with the arrows, then the other parts just fell into place after that.
As for colours, the body of the bench is painted in Annie Sloan's Aubusson Blue mixed with five times Old White.
The grey is a mix of Graphite with Pure White. The yellow is straight English Yellow.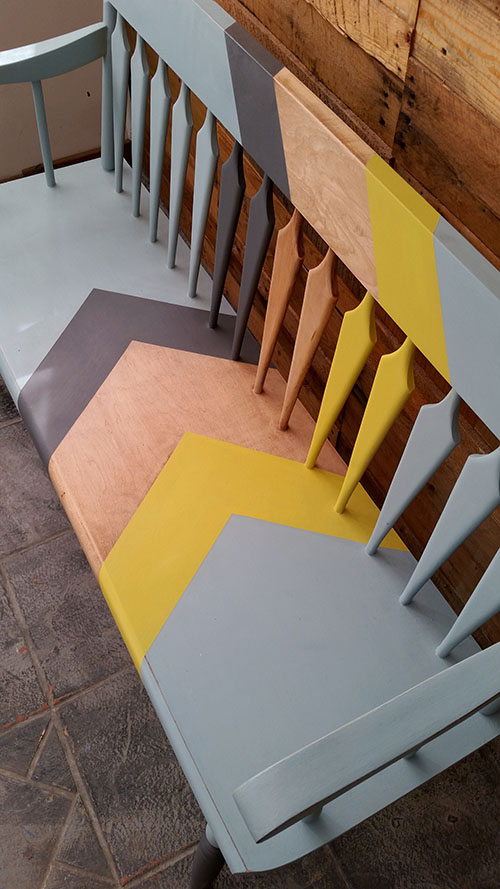 The middle part is the original wood. First I stripped it down, then did a lot of sanding to really get down to that pale tone (I think it's maple).
Everything is waxed with Annie Sloan's Clear Soft Wax.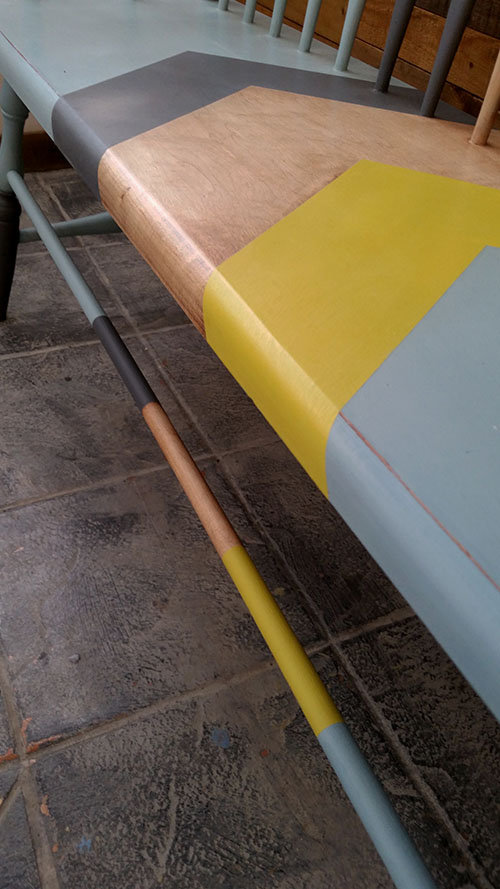 I'm not letting this one get away.
It's coming home with me. We're going to grow old together.
What did you expect?