This year's Refreshed Furniture Pop-Up Shop — our fifth! — in September was a huge success, with lots of beautiful upcycled furniture making its way to new homes.
And for once, the sun was shining! That's right, no rain or crazy winds this time.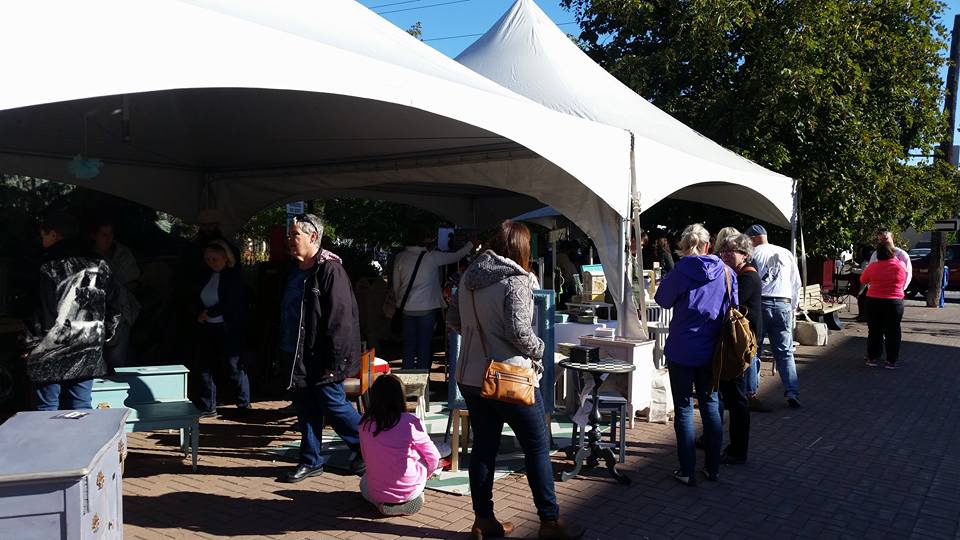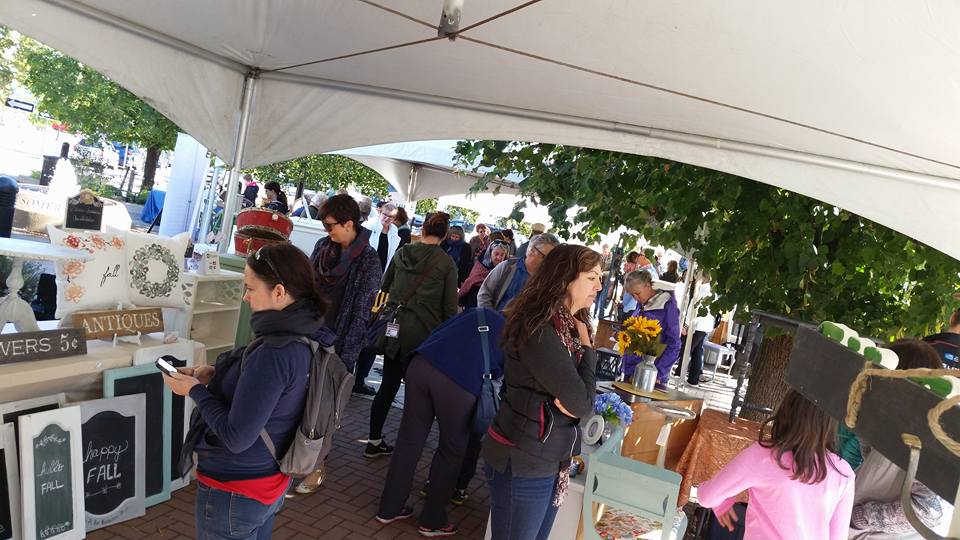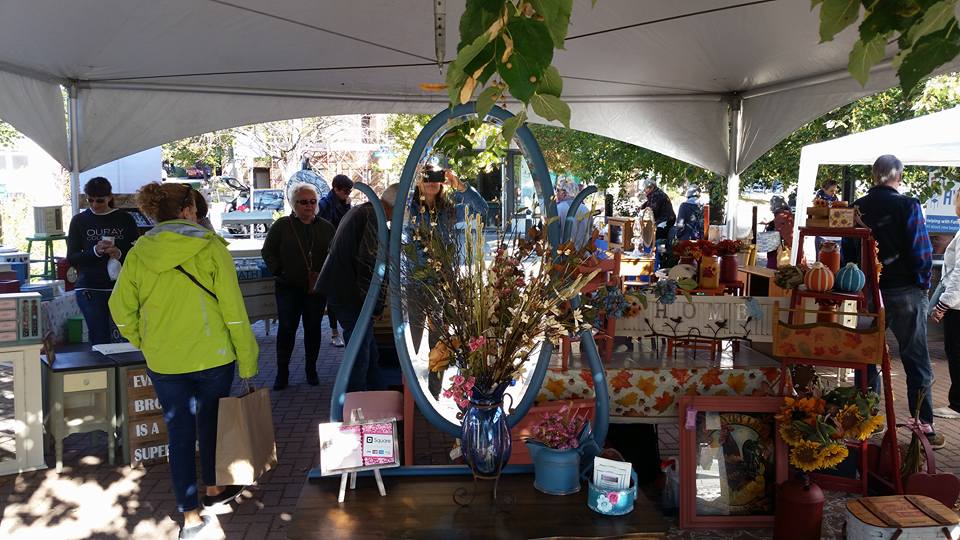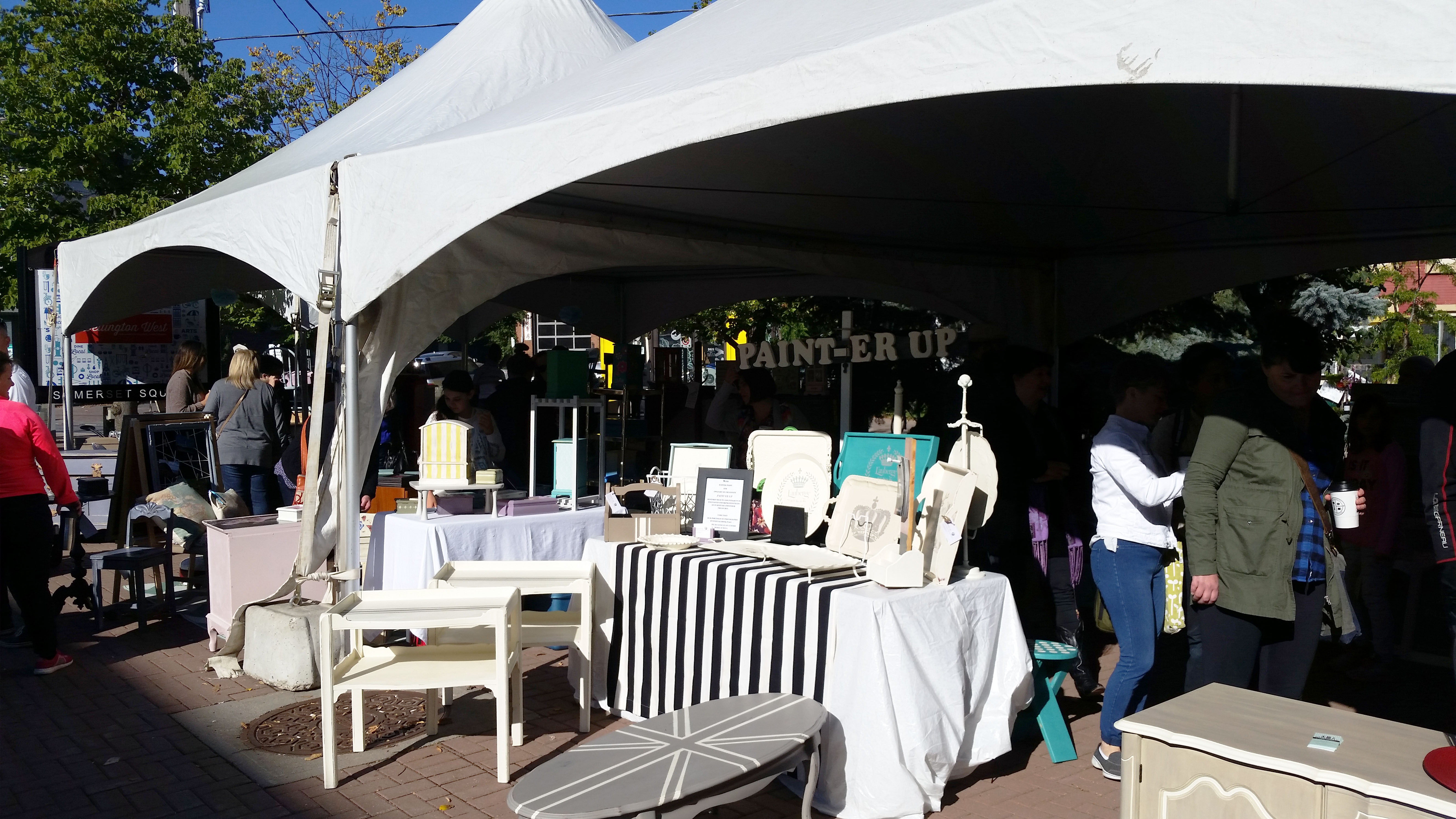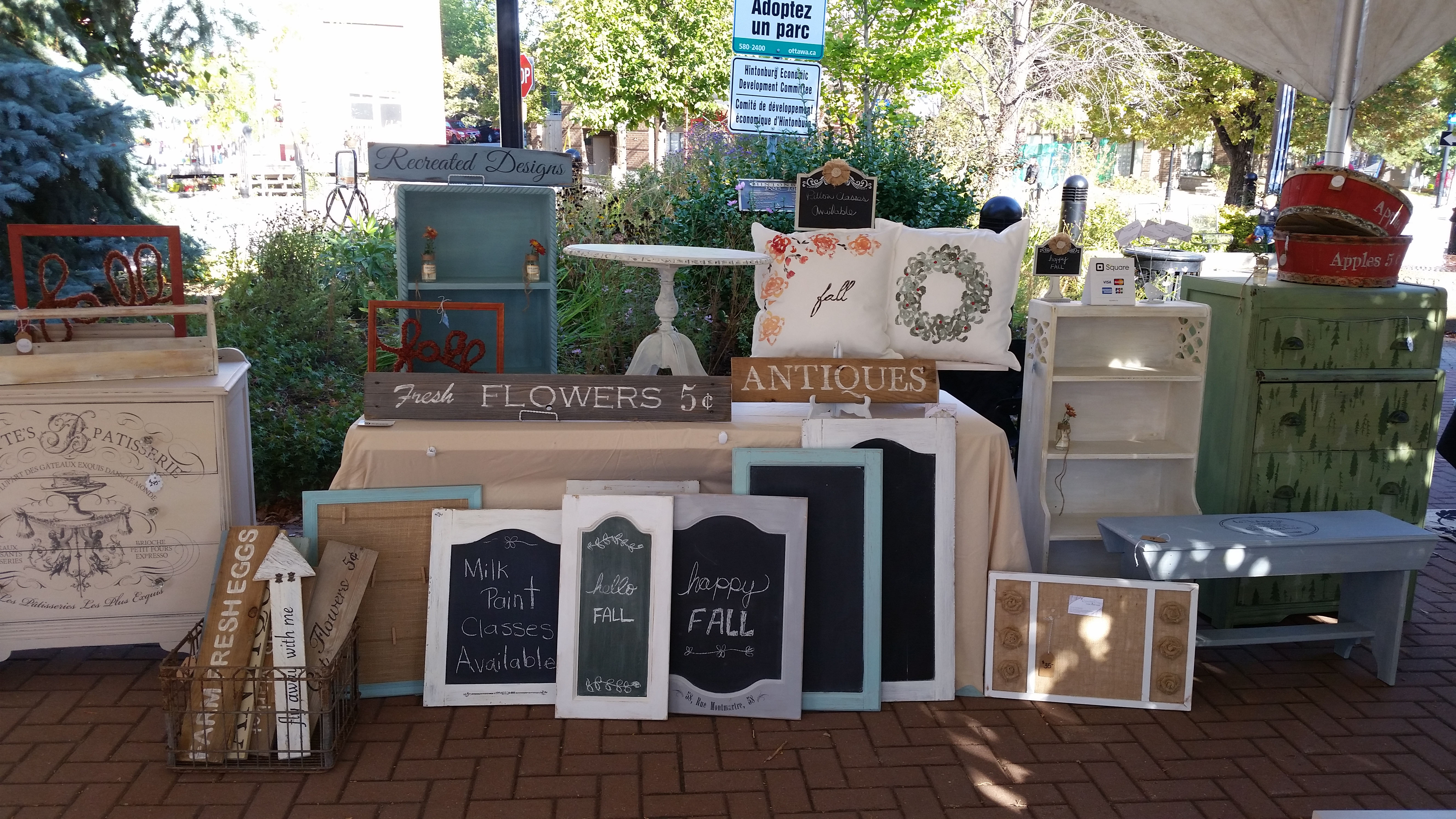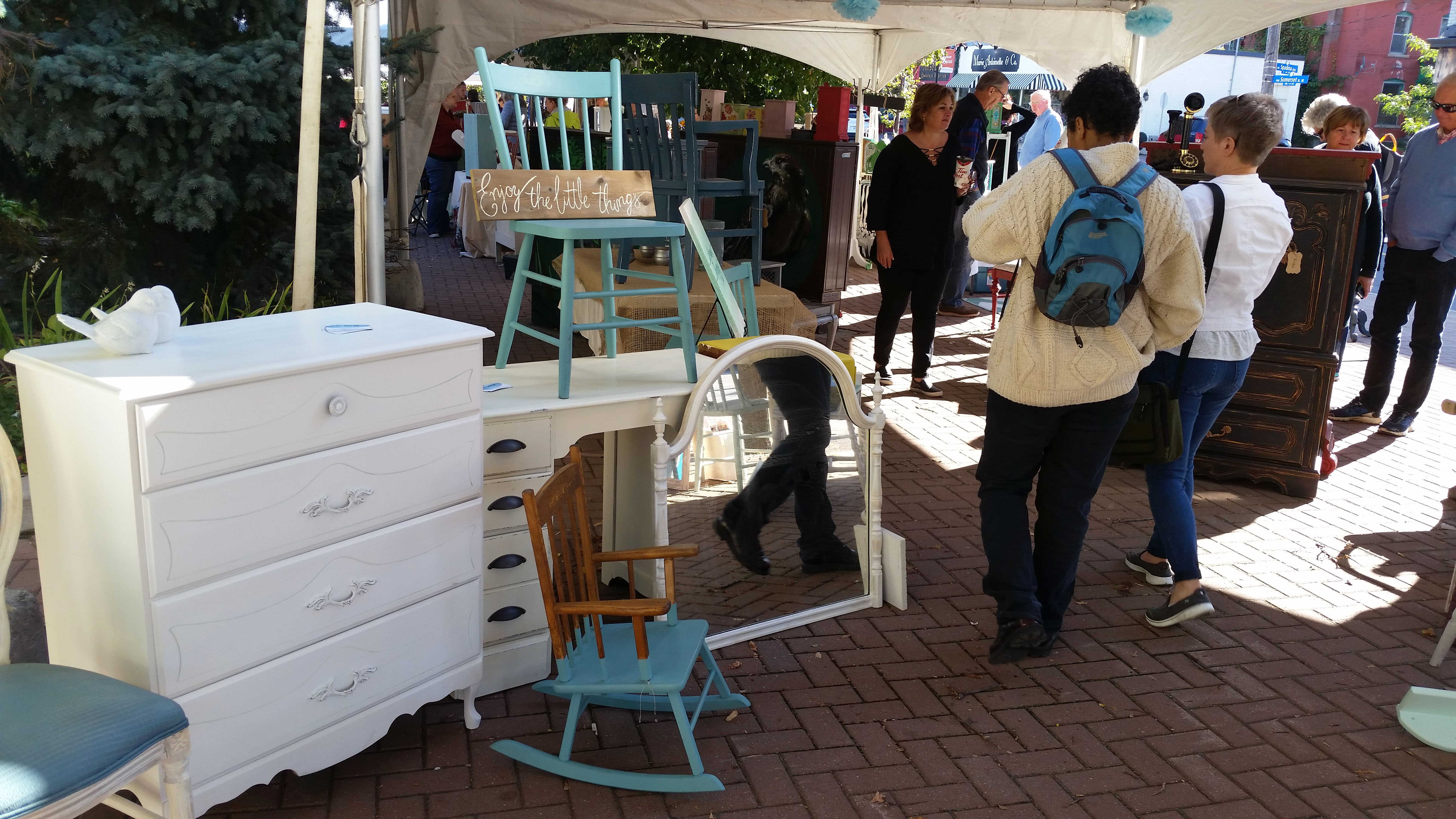 And across the street in Malenka Originals, we were celebrating our 5th anniversary!
Just as a bit of history, I started the Pop-Up back in 2013 to mark the first anniversary of opening the store. I thought an event that brought together other furniture artists, beautiful upcycled furniture, and a shared love for Chalk Paint™ was a really fitting way to celebrate. At the time, I thought maybe it would just be a one-off event, so I am absolutely thrilled that we just held our fifth.
An important part of those five years has been chance to get involved in the community, and help out where we can…which is why we decided to raise money for Helping With Furniture during the Pop-Up.
HWF is a local charity that provides gently-used furniture and household goods to families and individuals in distress.
We hosted workshops all day long, with all money earned going to HWF. We're proud to say we raised $635!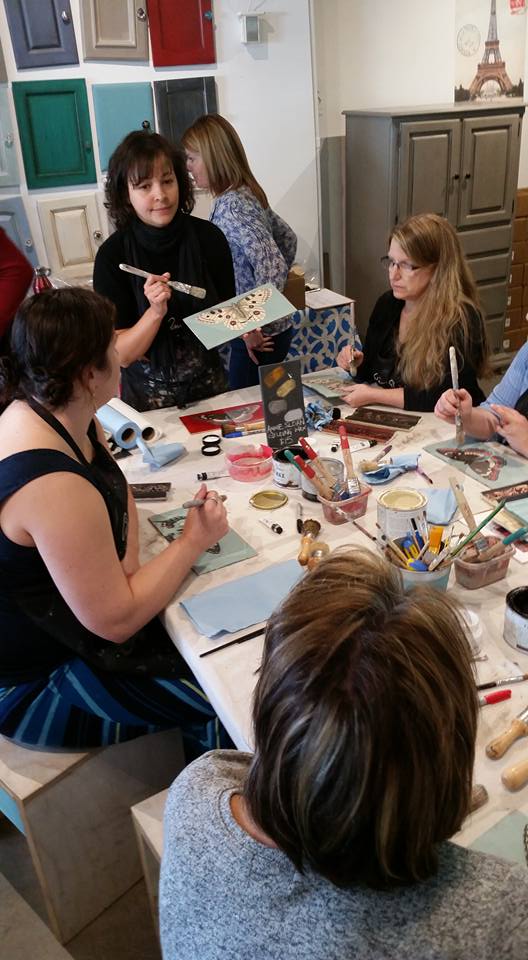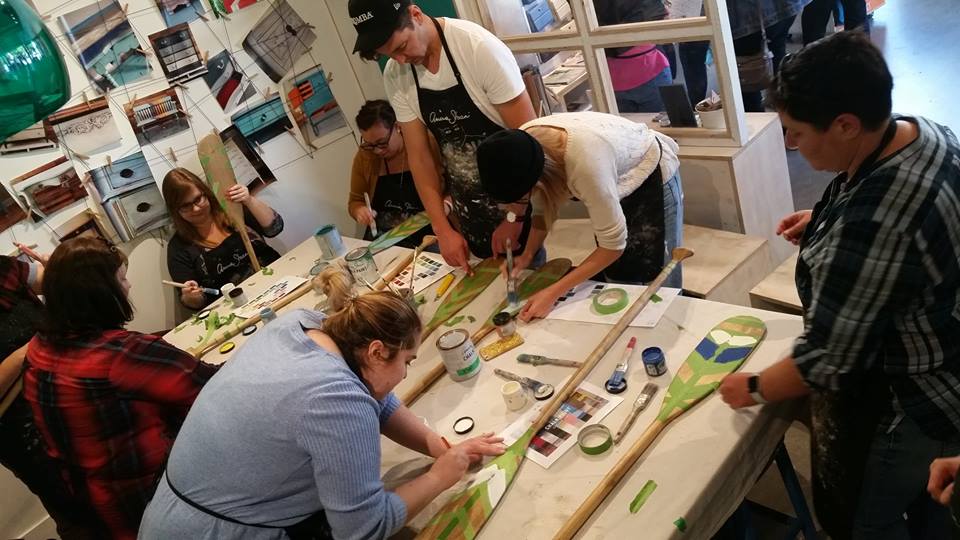 Thanks to everyone who joined us at the workshops and at the Pop-Up, and also a big thanks to our Furniture Artists who worked so hard.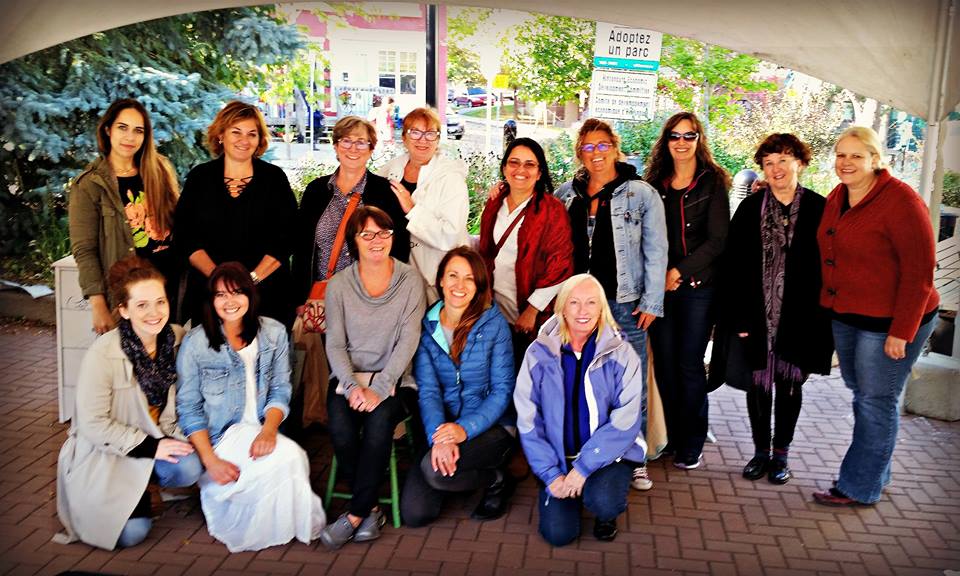 Here's their names and links to their pages:
Renew: Painted Furniture and Decor
See you next fall in Hintonburg for our 6th Refreshed Furniture Pop-Up Shop!
~ Kx