And now for something completely different!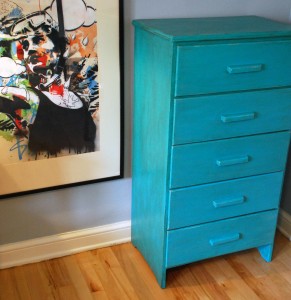 This colour is just…wow. It is so bold and modern. I've done a dark wash over the aqua (the colour is actually called Gypsy Caravan — very cool) to give it a bit of depth and texture, and a layer of white underneath to show through with the gentle distressing.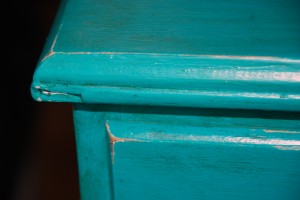 It's been protected with a water-based poly, so is very durable.
This is a very functional dresser, with five easy-slide drawers. It's made of solid pine, and is in great shape.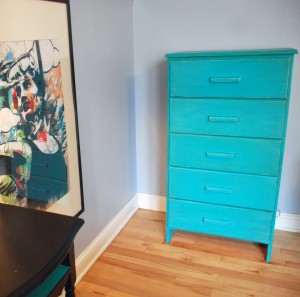 Fantastic for dividing up socks, belts, T-shirts, etc. Would also be great in an office space for storing papers, books, and just general stuff that accumulates and you don't know what to do with!