*Sold*
This dresser is really stunning.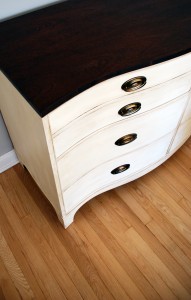 She is the best built dresser I've come across lately. Handcrafted by the very reputable Bassett Furniture company, this is made of solid mahogany, with dovetailing and tongue-in-groove drawers (ie: as far as quality, it doesn't get much better than this!).
And the bow-front is simply beautiful.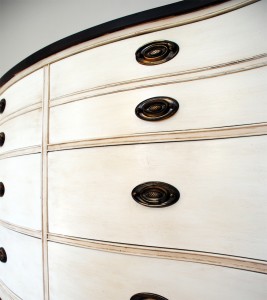 She was quite scratched and scuffed when I got her. I took the top back down to the wood and re-stained her in a rich, chocolatey brown. The body has been painted in old white, then waxed with a special technique of clear and dark waxes.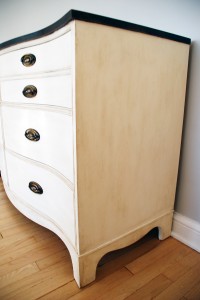 This has resulted in a lovely antiqued look. And I love the original hardware.
Sweet little pine cones!
I've painted the bottom of the drawers in duck egg blue for a nice pop-out colour.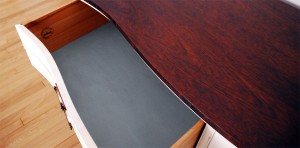 She would make a statement in any room. Would also make a beautiful sideboard for the dining room.
Linking up to: