*Sold*
Just in time for Valentine's Day!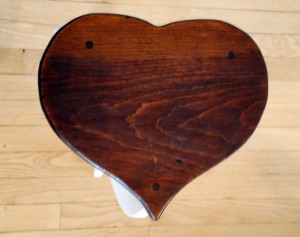 Cute, cute, cute.
The top heart I've re-stained in a rich, dark colour. The bottom has been done in a white milk-paint, with some gentle distressing to show the dark wood underneath.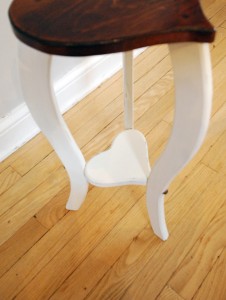 Simple, yet adorable. And these bow-type legs are such a lovely shape. They're also very stable.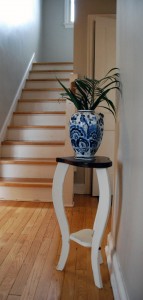 I've coated the top in a water-based poly for durability, as I imagine it might be used for vases, or scratchy keys and such.
$40