*Sold*
How charming is this little bedside table?! Waking up next to her every morning would surely help brighten the day.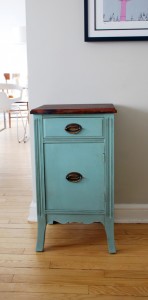 She would also look good as a side table in the living room, or in a hallway. Painted in Duck Egg Blue, she is solid mahogany, with one drawer, and this cute little cubbyhole, which I've painted in Paris Grey.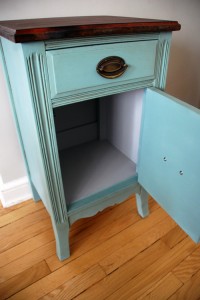 The lines of detailing at the side and around the drawer give that extra little bit of uniqueness to the piece. I've used a little bit of dark wax to accentuate it. And the original hardware is a great compliment next to the blue.
Here's a view of her wooden top, which has a nice rustic feel to it.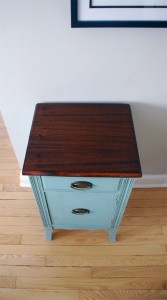 Here's the before and after: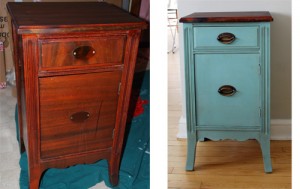 Looking for a nice home!