*Sold*
This is an interesting little side table. It was a fairly 'blah' pine colour before, but has more charm now with this white milk paint wash.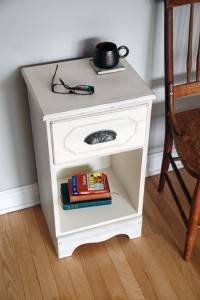 My favourite part is this rose embossed metal pull. Click on the picture to have a closer look.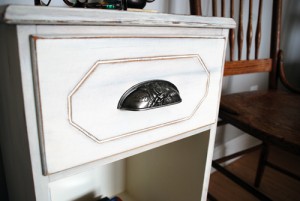 The white-wash still lets some of the pine grain show through, and gives a rustic effect.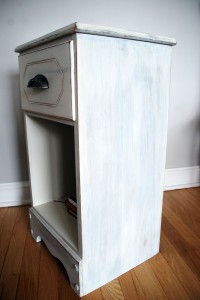 And I did the little cubbyhole in a solid off-white, which prevents the piece from looking "shabby".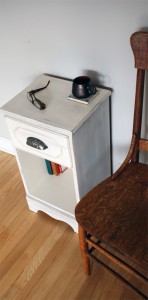 And to finish it off, some adorable little flower paper in the drawer (in my personal favourite colours of white and blue).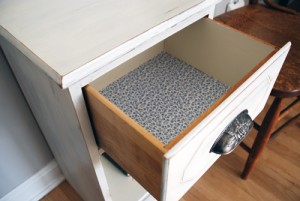 The top has been waxed for protection, and the body has been oiled with hemp oil, which is a lovely finish for milk paint.
$60