*Sold*
I felt like trying something typically French-style this time. Quelle belle.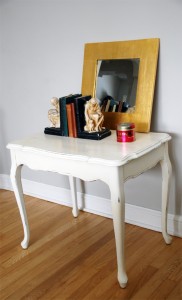 Built in solid maple, this is a very strong table in perfect condition.
Such a classic style!  I love her curvy legs, and the triple line-detail around the top.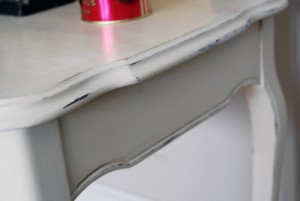 As you can see, I distressed her a little more than my usual. But it really seems to suit her, and is a great contrast to the white.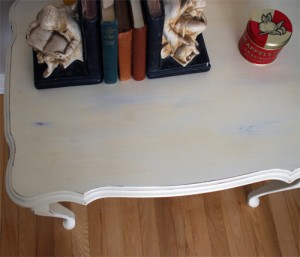 I used Pure White underneath, then Old White on top, and added just a hint of dark wax to give some variation on the top.
Here's a bare view: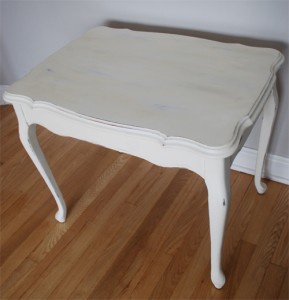 And a little more history — her birthday was back in the summer of  '69! On the bottom, the inspection date is August 3, 1969. And she was made by the reputable Elmira Furniture Company, from Elmira, Ontario.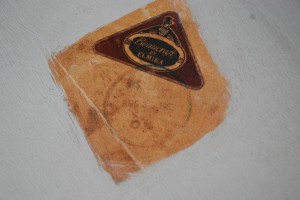 If you'd like to add a bit of French-style to your house, let me know!
$80