*Sold*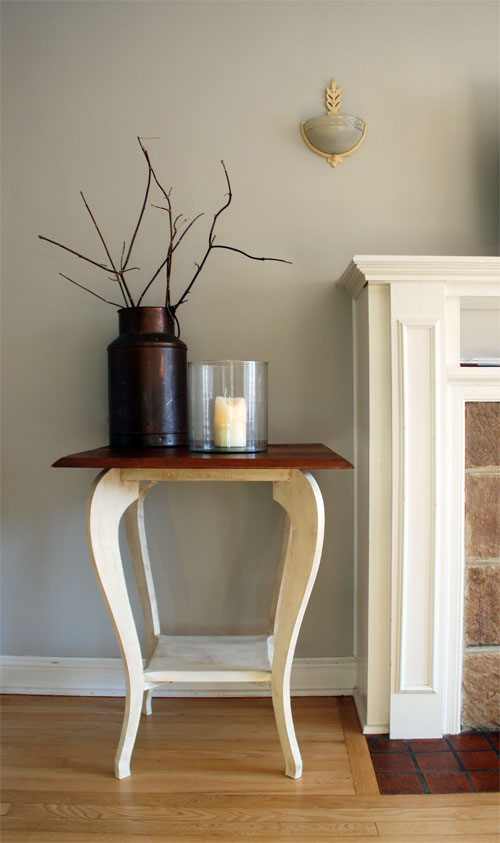 I can't decide what I love more — those long curvy legs, or the natural, knotty wood top.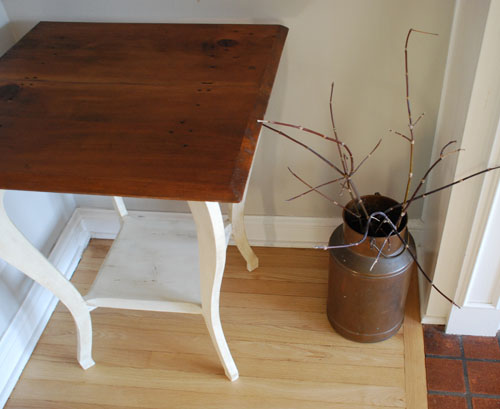 I suppose it's really a moot point, as the combination of both is what makes this such a spectacular piece of furniture.
This is a totally unique table…absolutely one-of-a-kind. It seems to have been lovingly hand-made by someone who definitely knew what they were doing (those legs would not be easy to make).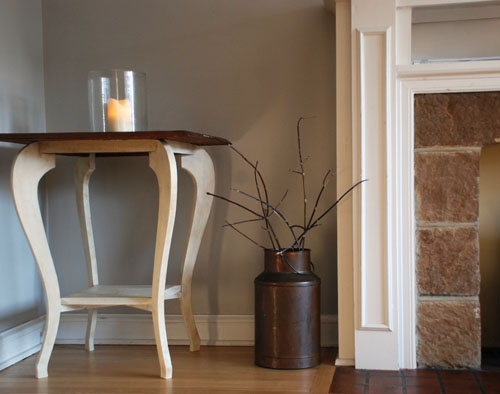 They must have started the project with inspiration from this incredible reclaimed wood on top…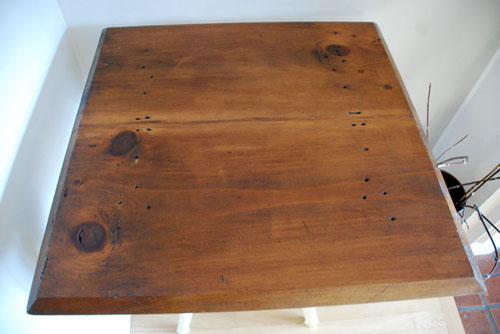 My aim was to keep the top as natural as possible. I had to take off some coffee-cup rings and stains, but kept the original scratches and dings for a lovely worn look.
The grain on the oak legs wasn't particularly nice, and detracted attention from the beautiful top, so I painted it with Old White. I then did a heavy layer of dark wax for an antiquing effect.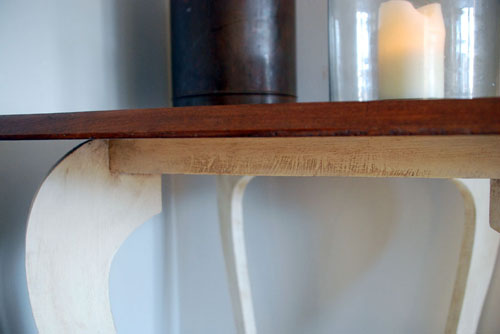 Great rough bits where the wax could sink into…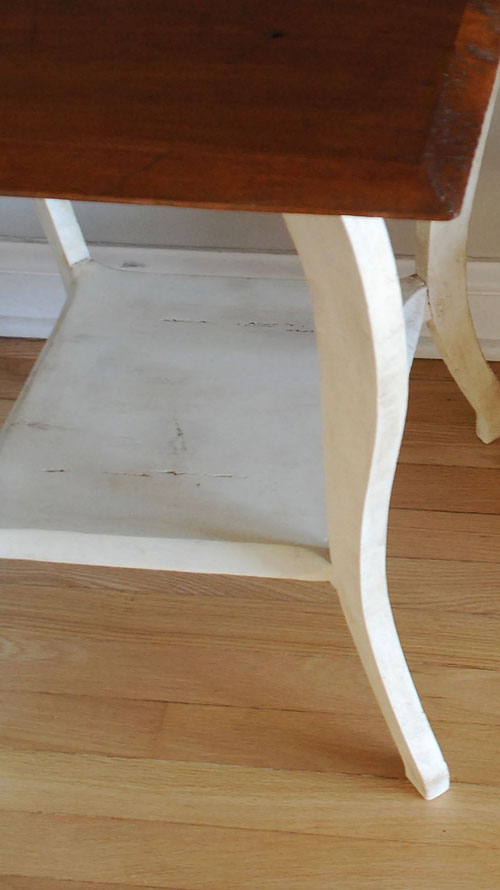 There's been some requests for before and afters, so…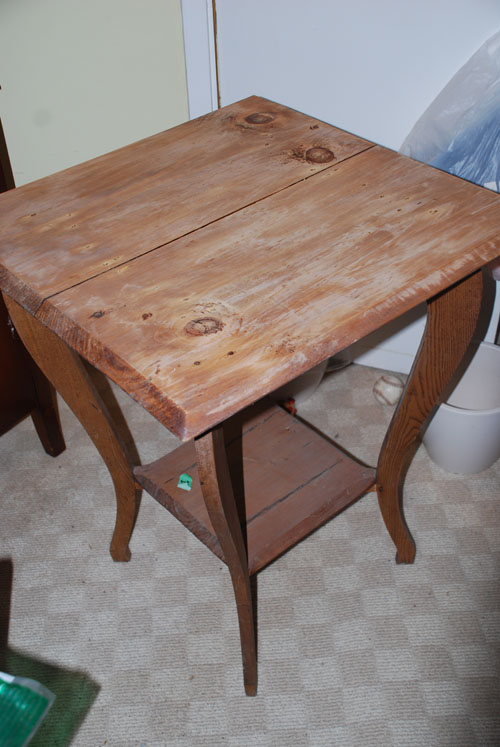 (Complete with random baseball on the floor!)
Now, erase that from your mind, and just remember this…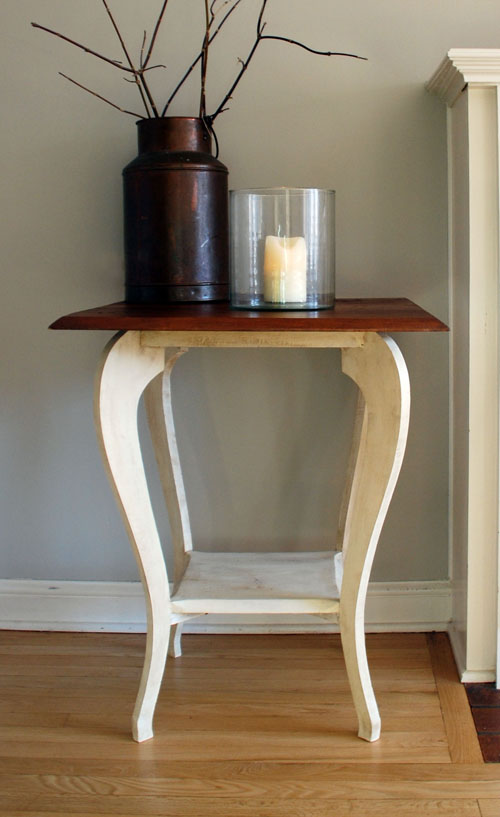 $130